Testimonials

Testimonials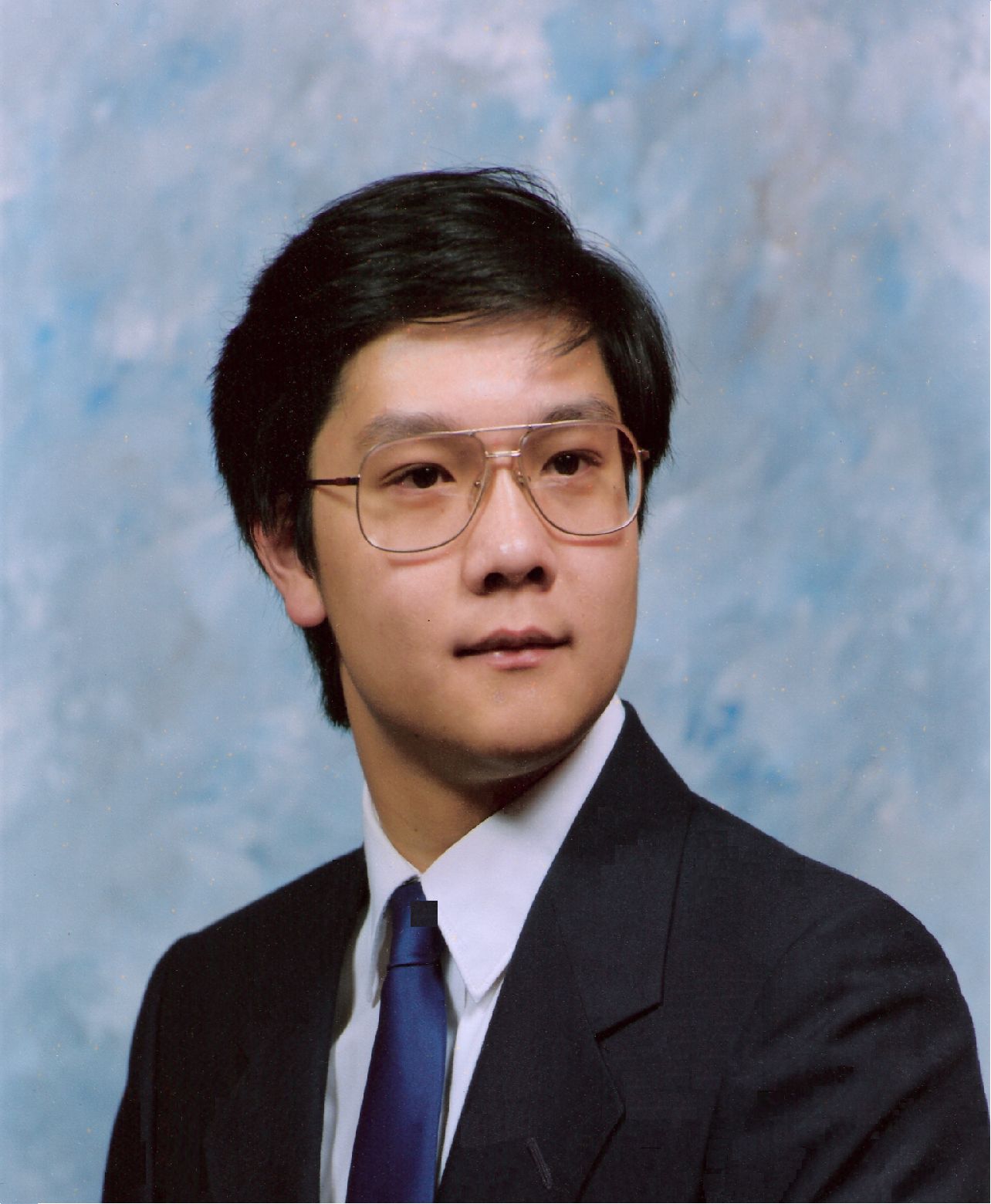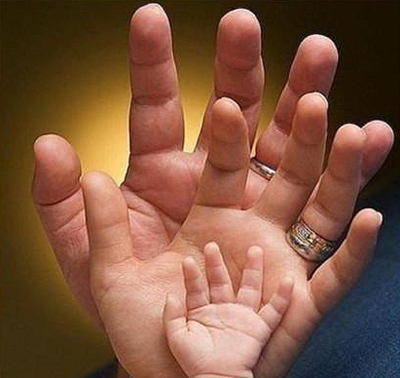 April 23, 2023 from Yelp.com (Rating: 5.0 out of 5.0)
It was a long journey from embryo freezing four years ago to embryo transfer success this year. I'm glad that I decided to choose Dr. Kuo and his team to guide me through the journey. Dr. Kuo has been very patient and detail-oriented since our first consultation; he makes sure I understand the medication dosage and frequency of taking my medication to assure the success in different stage of the process. He always elaborates every test result and respond to my questions timely and those definitely decrease my anxiety level when trying to cope with the process. I'm currently 14-week pregnant and I'm happy with the result.

I also would like to mention Blue who assisted Dr.Kuo along with the entire process. She is a lady who has passion for her work and care about how well patients cope with Dr. Kuo's instructions. Given Dr. Kuo's efforts to give clear instructions, Blue also makes efforts to make sure that I understand the instructions and know how to execute them when I go back home. My confidence level towards the IVF process was boosted thanks to her elaboration efforts and emotional support.
- Denise L. from City of Industry, CA

April 16, 2023 from Yelp.com (Rating: 5.0 out of 5.0)
Title: Thank you Dr. Kuo!
No words can describe the level of professionalism, diligence and compassion that Dr. Kuo and his wonder staff, especially Blue provided us.

We had been through several unsuccessful attempts of IVF in the past. My problem with the previous IVF treatments was the process being a completely black box experience (no communication when things went right or wrong). In addition to that, our previous IVF doctor told us we should not pursue any additional IVF treats.

Well, Dr. Kuo and his staff put that bad experience to rest.

Though it took serval more attempts of masterfully tuned IVF treatments from Dr. Kuo ,we felt completely in touch with the process end to end. Dr. Kuo and his staff provided us with all the availability needed to put any anxious parent to be, to rest.

Dr. Kuo's IVF Facility is state of the art. Every visit felt like a first class VIP service. Each visit very minimal patient wait times and most of the time there was no wait. Very hassle free.

I cannot stress this enough. Dr. Kuo is the hardest working Dr. I've ever had the pleasure of knowing. I know if you're lucky enough to have Dr. Kuo as your IVF doctor, you're literally in the very best of world class care.

Thank you again Dr.
- David P. from Rancho Cordova, CA

April 7, 2023 from HealthGrades (Rating: 5.0 out of 5.0)
Title: They did it again!
Just graduated a 2nd time at Dr. Kuo's clinic and I am just so grateful for them. The whole team is amazing. Dr. Kuo made sure that I had a personalized treatment plan and explained all the medications in detail. Scheduling appointments with them was easy and they are always seeing patients on time. The group chat between Dr. Kuo, my wonderful coordinator, Eliana, and my husband always kept everyone in the loop. Thank you so much Dr. Kuo and team for helping our family grow.
- Apai from Los Angeles, CA

April 6, 2023 from Yelp.com (Rating: 5.0 out of 5.0)
I wanted to give an updated review for IVF Fertility Center. I only have more positive things to say about Dr. Kuo and his awesome team. I just graduated a 2nd time at his clinic with my 2nd successful transfer. I know this was only possible because of them. I debated whether to find a doctor closer to home in Orange County, rather than driving all the way to Encino, but I'm so glad I made the right choice of going with Dr. Kuo and his team again. His attention to detail and personalized treatment plan is something that cannot be matched. The 1.5 hour drive each way was totally worth it! As always, communication was a breeze. I had the same coordinator, Eliana, as the first time around and she is amazing as well. Dr. Kuo is always the one that calls you to give you results. They have flexible scheduling available. I was always going on a time crunch to make it back to work, but they see you pretty close to appointment time. I never waited more than 10 minutes or so.

My husband and I are forever grateful for Dr. Kuo and everyone at this clinic! THANK YOU so much for making it possible for us to have a growing family.
- A P. from Los Angeles, CA

March 9, 2023 from Yelp.com (Rating: 5.0 out of 5.0)
This review is long overdue! We went to Dr. Kuo and it was the best decision ever! It was referred by one of our friend and she has so much good things to say about Dr. Kuo. From the beginning Dr. Kuo and his team were super friendly, professional and transparent about all the fees and expectations. I researched a lot of other facilities and there was always a long wait at each appointment and they never really get to meet the Dr. But not here. With Dr. Kuo, you meet with him at all your appointments and he did the exam for you and called you personally to deliver all the test results. And you can reach Dr. Kuo on his personal cell with all your questions and concerns. I never had to wait for my blood work or any of the appointments. They did your blood work and ultrasound every other day to monitor your progress and see how you reacted with the medication and made adjustment accordingly. I've seen reviews from other facilities where they rarely see the doctor or they only had once or twice ultrasound before the egg retrieval. I had to go into the office and do tests every other day till the day of egg retrieval.

The facility is clean and nice and you feel like an VIP patient. The waitlist is long since Dr. Kuo doesn't take a lot of patients at once so he can focus giving you all his attentions. This is so important to me! IVF is a lot of money and I want to make sure the Dr. is giving me all the attentions and care he can.

Thanks to Dr. Kuo and his team my beautiful baby girl is just turned 2 and she is one healthy baby! I can't thank Dr. Kuo enough for everything he's done for us. Strongly recommended to all the parents who's looking for a super star IVF doctor!
- Tina L. from Hacienda Heights, CA

January 30, 2023 from Vitals.com (Rating: 5.0 out of 5.0); and
January 30, 2023 from Yelp.com (Rating: 5.0 out of 5.0); and
January 31, 2023 from HealthGrades (Rating: 5.0 out of 5.0)
Title: Dr. Kuo is the unicorn of fertility doctors!
My husband and I highly recommend Dr. Kuo. He is the unicorn of fertility doctors! His office is a boutique IVF office that offers specialized individual care. The big difference between Dr. Kuo and other IVF Doctors is that he spends so much time with each of his patients. After every appointment, even simple blood draws he sits down with you and goes over all your questions and concerns. He also pays attention to all the little details to best optimize each cycle so you are getting the most for your money. He really looks out for his patients wallets which is VERY rare. He also gives you his direct cell phone number that you can text 24/7 and he responds quickly no matter if it's the weekend or late at night. Dr. Kuo is also at every one of your appointments even on weekends and holidays. He also calls you with test results the same day if they are available. On top of that his office staff is AMAZING! They are all very attentive with paperwork and are so sweet and supportive. You can tell they all really love their jobs and like working with Dr. Kuo. We LOVED our coordinator Eliana. She was so kind and always made us feel at ease.

My husband and I are pregnant with our first child thanks to Dr. Kuo. I had my sister transfer over to Dr. Kuo after she had poor experiences with other fertility doctors. Knowing that she is in good hands gives me such a piece of mind. If all fertility doctors could be like Dr. Kuo a lot of couples could be spared a lot of unnecessary heartache and financial strain.
- Elizabeth H. from Encino, San Fernando Valley, CA

February 24, 2023 from Yelp.com (Rating: 5.0 out of 5.0)
We recently gave birth to a healthy baby boy. He's 1 month now. After having no success at another clinic, we traveled from San Francisco to LA to see Dr. Kuo and our first egg retrieval and first transfer worked. We still have 16 genetically normal frozen embryos on ice.

All the reviews on here are 100% accurate about Dr. Kuo and his clinic. We plan on coming back for a second transfer soon.
- Jennifer D. from San Francisco, CA

January 30, 2023 from Vitals.com (Rating: 5.0 out of 5.0); and
January 30, 2023 from Yelp.com (Rating: 5.0 out of 5.0); and
January 31, 2023 from HealthGrades (Rating: 5.0 out of 5.0)
Title: Dr. Kuo is the unicorn of fertility doctors!
My husband and I highly recommend Dr. Kuo. He is the unicorn of fertility doctors! His office is a boutique IVF office that offers specialized individual care. The big difference between Dr. Kuo and other IVF Doctors is that he spends so much time with each of his patients. After every appointment, even simple blood draws he sits down with you and goes over all your questions and concerns. He also pays attention to all the little details to best optimize each cycle so you are getting the most for your money. He really looks out for his patients wallets which is VERY rare. He also gives you his direct cell phone number that you can text 24/7 and he responds quickly no matter if it's the weekend or late at night. Dr. Kuo is also at every one of your appointments even on weekends and holidays. He also calls you with test results the same day if they are available. On top of that his office staff is AMAZING! They are all very attentive with paperwork and are so sweet and supportive. You can tell they all really love their jobs and like working with Dr. Kuo. We LOVED our coordinator Eliana. She was so kind and always made us feel at ease.

My husband and I are pregnant with our first child thanks to Dr. Kuo. I had my sister transfer over to Dr. Kuo after she had poor experiences with other fertility doctors. Knowing that she is in good hands gives me such a piece of mind. If all fertility doctors could be like Dr. Kuo a lot of couples could be spared a lot of unnecessary heartache and financial strain.
- Elizabeth H. from Encino, San Fernando Valley, CA

January 29, 2023 from HealthGrades (Rating: 5.0 out of 5.0)
Title: Excellent care and expertise
Dr. Kuo is extremely knowledgeable and was meticulous in our care. He was patient and supportive throughout the entire process. He has an excellent staff that made if feel like a family. They went above and beyond to support us.
- AC

January 24, 2023 from HealthGrades (Rating: 5.0 out of 5.0)
Title: Best doctor
Dr. Kuo genuinely cares about you as a patient and your success on your fertility journey. He is also patient and respectful of your decision-making in the fertility journey process. Dr. Kuo gave us options that were suitable for us even though they may not be the most revenue generating for him. His top-notch skills made all the procedures painless. After trying a couple rounds of IUI, we were finally ready to start the IVF process, but to our surprise we got pregnant on our own right before we started that cycle! Dr. Kuo continued to diligently care for us through the first 10 weeks even though we got pregnant naturally. He is always accessible by cell phone whenever we had questions or concerns and got back to us quickly. We have nothing but great things to say about Dr. Kuo and his entire office! They have been caring, supportive, and an integral part of our fertility journey.
- Anonymous

January 24, 2023 from Vitals.com (Rating: 5.0 out of 5.0); and
January 24, 2023 from Yelp.com (Rating: 5.0 out of 5.0);
We are so happy that we found Dr. Kuo! He is the best physician to care for you on your fertility journey! He does not see too many patients at a time in order to give you dedicated, personalized care, so when you call in for an initial appointment the next availability may be many months away. But sometimes there are cancellations, and you can get in earlier like we did (~3 month wait time). So, get on the waiting list as soon as you can!

Dr. Kuo genuinely cares about you as a patient and your success on your fertility journey. We went to another fertility clinic before going to see Dr. Kuo, and at the other clinic we felt like they were all about the bottom line and always pushing us to do IVF. Dr. Kuo gave us options that were suitable for us even though they may not be the most revenue generating for him. Also Dr. Kuo is an excellent clinician with top-notch skills. All the procedures were painful at the other clinic, but with Dr. Kuo nothing was painful because he is careful and not in a rush. He is also patient with us and respectful of our decision-making in the fertility journey process. After trying a couple rounds of IUI, we were finally ready to start the IVF process in December, but to our surprise we got pregnant on our own right before we started that cycle! Dr. Kuo continued to diligently care for us through the first 10 weeks even though we got pregnant naturally. He is accessible by cell phone whenever we had questions or concerns and got back to us quickly. Eliana, our nurse, was also very helpful and efficient in getting things done, offering support, and answering any questions that we had. In the office, Martin was passionate about teaching us how to properly use the medication, and we always left his office with a smile on our face because of his positive energy.

We have nothing but great things to say about Dr. Kuo and his entire office! They have been caring, supportive, and an integral part of our fertility journey, and we can't wait to meet our baby boy this summer!
- Betty C. from Orange, CA

January 8, 2023 from Vitals.com (Rating: 5.0 out of 5.0); and
January 8, 2023 from Yelp.com (Rating: 5.0 out of 5.0); and
January 9, 2023 from HealthGrades (Rating: 5.0 out of 5.0)
Title: BEST IVF DOCTOR, Dr. Kuo.
BEST IVF DOCTOR, Dr. Kuo. If you are desperate to have a baby and want the best odds, go to Dr. Kuo – IVF Fertility Center. He has the most knowledge and treatment for IVF.

We failed at HRC (which is an average clinic) after 4 retrieval cycles and 2 failed transfers. My wife and I decided to give it one last shot. We researched best IVF doctors through all the available data, personally interviewed 7 doctors in Los Angeles, and selected Dr. Kuo.

All the other posts about his services and treatment are completely valid based on our experience.

From our experience, the key to success with IVF is to improve egg/sperm quality, and doctor to provide guidance/analysis to determine any adjustments to your body needs and treatment. Dr. Kuo provides the BEST in the industry. Also, Blue gives special care and 24/7 responses via text. Her support throughout our journey should not go unnoticed.

We are very fortunate to have a baby on the way. Thanks much Dr. Kuo and Blue.
- Steve F. from Austin, TX

Year 2022 from FertilityIQ (Rating: 10 out of 10)
How was your experience with John Kuo at IVF Fertility Center?
Dr. Kuo is very calm, organized and thorough at each appointment. He takes the time to adjust medications and appointment times to ensure the best possible outcome. Whenever I email/text him with questions, even on the weekends, he always responds fairly quickly, usually within a few hours, or at least by the end of the day. A very hard-working doctor who truly cares about his patients.

What's one piece of advice would you give a prospective patient of John Kuo at IVF Fertility Center?
None.

During treatment, were you treated like a number or a human with John Kuo at IVF Fertility Center?
Dr. Kuo limits the number of patients he sees. My husband and I were on a waitlist before we were able to see him. We liked how the staff knew our names and we never felt rushed at appointments.

Describe the protocols John Kuo used in your cycles at IVF Fertility Center and their degree of success.
When going through the egg retrieval process, Dr. Kuo performed all the ultrasounds and was very thorough and attentive. He never rushes through. He also takes the time to adjust medications at each appointment depending on the ultrasound result that day.

Describe your experience with your nurse at IVF Fertility Center. (Assigned nurse: Eliana)
Our care coordinator, Eliana, was very organized, efficient, and patient. She always responded promptly to our questions. The rest of the staff were very friendly and helpful too.

Describe your experience with IVF Fertility Center.
The clinic is very clean and bright. Staff are all friendly and helpful. I love how appointments are always on time, since the clinic has a strict tardiness policy, which requires all patients to arrive either early or on time. Also, pricing is always shared upfront, so there are no surprises. They will also advise you on whether to pay certain items out-of-pocket or through health insurance, whichever cost less.

Describe the costs associated with your care under John Kuo at IVF Fertility Center.
We had HMO insurance. One round of IVF (egg retrieval and frozen embryo transfer) cost around $32,000.

Year 2022 from FertilityIQ (Rating: 10 out of 10)
How was your experience with John Kuo at IVF Fertility Center?
Dr. Kuo is the best fertility doctor I have met. Not only he gave us our baby(10 weeks pregnant with a baby boy!)but he was the most detailed and caring fertility doctor i've seen!On the first appointment he spent about 1 hour to go through our fertility history and discuss options.He is the only doctor, who actually performs all of the ultrasounds.Dr. Guo provides his patients with his personal contact number, If I have any questions, he will answer them patiently.

What's one piece of advice would you give a prospective patient of John Kuo at IVF Fertility Center?
He's the best you don't have to worry about it. Trust him and you will succeed.

During treatment, were you treated like a number or a human with John Kuo at IVF Fertility Center?
He always takes the time to listen to your questions and answer them carefully for you.

Describe your experience with your nurse at IVF Fertility Center. (Assigned nurse: Blue)
Blue was our nurse and she arranged everything for us ,she was wonderful.

Describe your experience with IVF Fertility Center.
All the team is amazing,Blue was our nurse and she arranged everything for us ,she was wonderful. And Amy, she's great too. She's the nurse who draws the blood. She's very professional. love the facility, everything looks clean. We got pregnant in our first try with them. We are so happy and thankful we found them. They are the best!

Describe the costs associated with your care under John Kuo at IVF Fertility Center.
$25000

November 26, 2022 from ChineseInLA.com 洛杉矶华人资讯网 (Rating: 5.0 out of 5.0)
我们是来自台湾的夫妻,感谢上帝让我们遇见了郭医师,即使疫情的严峻也阻止不了我们想成为父母的心,非常感谢郭医师专业又严谨的医术让45高龄的我一次就成功,给了我们父母的身分,终于2022年7月女儿健康出生,丰富了我们的生活,也超级感谢郭医师的助理Blue对我们的协助,不断加油与打气,让我紧张与不安的心情能平静下来,直到现在也像朋友一般的关心我们,虽然台湾美国两地跑又遇到疫情,宝贝晚了两年才来到我们的生命当中,但我们相信这一切都是最好的安排,海外的朋友们即使排队也要给郭医师看诊,因为他会做出最精准的判断并实现你的梦想。
- 794Crystal Chiao from Taiwan, China

November 7, 2022 from Vitals.com (Rating: 5.0 out of 5.0)
My husband likes to call Dr. Kuo a "perfectionist in his art" and I would agree. I don't think I've every come across a doctor so meticulous in his craft. Sometimes I feel like he overexplains and honestly there are times when I don't understand what he is doing, but in the end, I know that he has a plan for me. I just graduated at 10 weeks. It goes without saying that the IVF journey is an emotionally, physically, and financially draining process. If you can remove a layer of worry that your RE knows what he is doing and is also available 24/7 and on weekends (which is not common with other RE's), it helps immensely in dealing with all of the unknown's you face. From the wonderful nurse Eliana (and Blue) to his phlebotomist Amy, and his front staff, everyone has been very positive and kind. You think it's very long process and there are times when Dr. Kuo tells me that I have to wait a cycle because the timing is not ideal, but I know that in the end with him, his goal is the same as mine - a healthy pregnancy, and for that I'm forever grateful to him and his team.
- Anonymous

November 1, 2022 from Yelp.com (Rating: 5.0 out of 5.0)
Dr. Kuo is an excellent physician, who is trustworthy and dedicated to his work. He individualizes each patient's IVF treatment plan and ensures the plan is updated each visit. We appreciated the frequent communication from Dr. Kuo and his coordinator via call, text, and email. He was readily available for any questions or concerns that we had from the first day of consultation. Furthermore, we were successful after our first attempt and recently graduated from the clinic! We are forever grateful for Dr. Kuo and his staff.
- Hiromi T. from San Luis Obispo, CA

October 25, 2022 from ChineseInLA.com 洛杉矶华人资讯网 (Rating: 5.0 out of 5.0)
在用药方面,郭医生也非常的仔细。验血 B超检查,及时调整药量,也为我们算好用量,替我们省钱,超级贴心的。

还有郭爸爸,郭爸爸也超级可爱的,每次都非常有耐心地详细给我们讲解打针注意事项,为人也非常nice。我的Case比较困难,但在郭医生的耐心监测和调理下,36的我成功取卵48,成熟36,成功授精26分,最终通过基因筛查,一共有15枚优质囊胚。又由于宫腔积液,子宫形状不好,给郭医生移植手术增加了很大的难度。最后郭医生还是凭借他高超的技术和丰富的经验,成功将囊胚放在了最佳的位置。监测和移植的时间比普通患者多出了一倍的时间,移植完毕后郭医生和协助的护士都出了一身汗。他们都说我的case应该是本年度最难的了,郭医生还因此特别在病历上画了图。

护士Blue也非常nice,非常有耐心,跟踪服务也做得很好,有问题都及时回复并耐心解答。

十年未孕,很幸运在朋友的推荐下找到了郭医生。现在成功怀孕,10周 。郭医生是一位非常nice,非常专业,非常认真负责的医生,不急于求成,追求完美,精益求精。
- 4305sasa

October 3, 2022 from ChineseInLA.com 洛杉矶华人资讯网 (Rating: 5.0 out of 5.0)
My wife and I tried one cycle of IUI, and one cycle of IVF here and reached our goal of 10 weeks pregnant this week.
For various reasons, the whole process from the consultation to our goal completion lasted close to a year. The patience and care we received from the entire IVF center during the process was impressive, and I appreciate Ms. Blue's fun and caring approach to my wife, and Dr. Kuo's professionalism and patience made us feel comfortable and natural during the ultrasounds and other procedures throughout the cycle. Please trust me that they are available after hours to answer any questions you may have.
I believe this is of utmost importance to every couple hoping to conceive!From general blood draw, ultrasound, egg retrieval, sperm test. IVF fertility Center has Dr. Kuo and Ms. Blue to accompany you, as well as a professional laboratory for collection and procedures. Leaving your hopes in the hands of Dr. Kuo and Ms. Bule is reassuring. Thank you again to all the IVF Fertility Center staff.
Good luck to you as well!

我和我的太太在这里尝试了一个周期的体外受精和一个周期的试管婴儿,最终在本周达到了怀孕十周的目标。因为种种的原因,从咨询到我们完成目标,整个过程持续了接近一年。

在这个过程当中,整个IVF中心对我们的耐心和照顾是令人印象深刻的。Blue小姐的风趣幽默和对我太太的关心我对此感激。Dr.Kuo的专业和耐心让我们在整个周期当中的B超检查和其他手术过程中感觉到舒服和自然。请相信我他们在非工作时间都会回复你的任何疑问。相信这对每一位希望怀孕的夫妇来说是最重要的。

从普通抽血,b超检查,egg retrieval,精子检查。IVF Fertility Center有Dr.Kuo和Blue小姐陪伴你,还有专业的实验室进行采集和手术。将希望交给Dr.Kuo和Bule小姐是令人放心的,如果你选择了这里请不要质疑。再次感谢所有的IVF Fertility Center工作人员。

也祝接下的你们好运(孕)!
- Aidan0232

October 3, 2022 from HealthGrades (Rating: 5.0 out of 5.0)
Title: Thank you Dr.Kuo!
My wife and I tried one cycle of IUI, and one cycle of IVF here and reached our goal of 10 weeks pregnant this week. For various reasons, the whole process from the consultation to our goal completion lasted close to a year. The patience and care we received from the entire IVF center during the process was impressive, and I appreciate Ms. Blue's fun and caring approach to my wife, and Dr. Kuo's professionalism and patience made us feel comfortable and natural during the ultrasounds and other procedures throughout the cycle. Please trust me that they are available after hours to answer any questions you may have. I believe this is of utmost importance to every couple hoping to conceive! From general blood draw, ultrasound, egg retrieval, sperm test. ivf fertility Center has Dr. Kuo and Ms. Blue to accompany you, as well as a professional laboratory for collection and procedures. Leaving your hopes in the hands of Dr. Kuo and Ms. Bule is reassuring. Thank you again to all the staff.
- Adian

September 1, 2022 from Yelp.com (Rating: 5.0 out of 5.0)
Blue is awesome! I have successfully become pregnant and now I am 14 weeks. I have been transferred to OB's clinic. But she still cares about me. I have some worries and ask her for advice. She patiently explains to me and helps me no longer worry. Thank you Blue!
- Zhiying P. from San Francisco, CA

August 27, 2022 from ChineseInLA.com 洛杉矶华人资讯网 (Rating: 5.0 out of 5.0)
非常幸运当选择做IVF的时候,我做输卵管造影的老医生推荐医术高明的郭医生. 郭医生履历和成就我就不用赘述,结果就是我38岁高龄 内膜薄的状况下,取卵一次移植一次就成功了目前孕10周多.整个过程郭医生非常专业且细心,安排的所有方案都是深思熟虑最适合我的. 而不是千篇一律的(听很多姐妹说过他们医生安排的方案其实都不是最适合他们的,医生真的很重要).

更重要的是郭医生诊所还有护士Blue,在找诊所的时候就看到过网评对Blue赞赏有加,护士在IVF都过程中作用非常大,要事无巨细的安排提醒,Blue还会在我焦虑的时候鼓励支持我,让我走过这段重要且艰难的日子,并且有了结果。真的非常感谢郭医生和Blue还有郭爸爸(郭爸爸教我老公如何打针)以及诊所每一位亲切的护士,遇到你们我真的太幸运了
- CATHY0517

August 24, 2022 from HealthGrades (Rating: 5.0 out of 5.0); and
August 24, 2022 from Yelp.com (Rating: 5.0 out of 5.0)
Title: Amazing IVF Experience
Dr. Kuo and his staff are beyond amazing! So #1, we have a beautiful 2 year old boy and I am 14 weeks pregnant with his little brother. So 2 successful transfers! #2 They are communicative and run on-time!! Dr. Kuo messages me directly as soon as my most recent labs post to review my results, make medication changes ect. We have never waited more than 10 minutes! Ever!! If he is "running behind" the front office lets you know so you never feel like you've been forgotten. Dr. Kuo and his team are personable and they feel like family by the time you complete your journey with them. The office looks brand new, super clean, modern and the surgical center (egg retrieval, embryo transfer) is right downstairs from his office. We recommend Dr. Kuo to anyone who is looking for the best experience possible in a not so great situation. Having fertility issues is tough but they make it so much easier We literally love these people!
- Jen N. from Covina, CA

August 5, 2022 from HealthGrades (Rating: 5.0 out of 5.0); and
August 4, 2022 from Yelp.com (Rating: 5.0 out of 5.0)
Dr. Kuo is the best fertility doctor I have met. Look no further!Not only he gave us our baby(10 weeks pregnant with a baby boy!)but he was the most detailed and caring fertility doctor I've seen!On the first appointment he spent about 1 hour to go through our fertility history and discuss options. He is the only doctor, who actually performs all of the ultrasounds. Dr. Guo provides his patients with his personal contact number, If I have any questions, he will answer them patiently. And all the team is amazing,Blue was our nurse and she arranged everything for us,she was wonderful. And Amy, she's great too. She's the nurse who draws the blood. She's very professional. love the facility, everything looks clean. We got pregnant in our first try with them. We are so happy and thankful we found them. They are the best!
- Zhiying Pei from San Francisco, CA

August 4, 2022 from ChineseInLA.com 洛杉矶华人资讯网 (Rating: 5.0 out of 5.0)
我和先生庆幸我们可以找到郭医生作为我们的ivf医生!我39岁 自己蛮担心年龄大了没那么容易成功 但是在郭医生诊所 取卵一次 移植一次 就成功怀孕了(目前十周 一切稳定)郭医生非常专业 他的履历惊人 是业内最顶级的专家 但他对每位病人都很耐心 有问必答 认真帮助病人解决问题 真的很棒 我很感激他. 他的team也很优秀!我的护士Blue也是我见过最认真负责友好的护士 她为我安排好一切 有任何问题我需要帮助她总是及时完善的帮我解决好 让我非常安心 感谢郭医生诊所的每个人 谢谢你们帮助我们梦想成真!我的下一个宝宝也一定还会选择请郭医生帮我.
- 3451momo from New York

July 18, 2022 from Vitals.com (Rating: 5.0 out of 5.0); and
July 18, 2022 from Yelp.com (Rating: 5.0 out of 5.0)
I cannot express the difference it makes when your doctor treats you like a human being instead of the next check on a checklist. Dr. Kuo and his talented team have created by far the most welcoming, knowledgeable, and comprehensive medical practice that I have ever experienced.

My husband and I very recently graduated at 10 weeks pregnant! It has been a challenging process, but throughout, I never once doubted that we were in good hands. Dr. Kuo has created a team of extremely supportive and friendly people who take the time to make you feel welcomed and valued.

Your results and data are never a secret. Dr. Kuo always takes the time to explain and communicates very effectively. Questions and concerns are always answered promptly via text, email, or phone call. If I didn't feel like "bothering" Dr. Kuo with something that I felt was too trivial, I was able to contact our nurse Eliana who provided positive, bolstering support that helped me immensely during this process.

Dr. Kuo and his team are always available! We've had appointments and procedures on weekends and holidays. I felt prioritized and every appointment was made with my individual data in mind. If it was better for the cycle, then that was what was done.

We were given the freedom to choose how to proceed. Initially, my husband and I were nervous about immediately jumping into IVF. Dr. Kuo explained our options and provided us with recommendations based on what he felt would give us the highest chance of success given our unique situation. There was never pressure to jump into a procedure if we were not comfortable. This was especially true when lining up the timing for our successful transfer. Dr. Kuo gave us the option of waiting until the cycle was perfect.

Honestly, I am very torn to have graduated from IVF. I am so grateful and relieved to have made it this far, but am simultaneously dubious with the notion of moving on to another doctor. I cannot imagine a better team and know that the bar has been set very high for future doctors and nurses. You will not regret working with Dr. Kuo and I highly recommend IVF Fertility Center.
- Kendra S. from San Francisco, CA

July 18, 2022 from HealthGrades (Rating: 5.0 out of 5.0)
Title: Best IVF Doctor
I cannot express the difference it makes when your doctor treats you like a human being instead of the next check on a checklist. Dr. Kuo and his talented team have created by far the most welcoming, knowledgeable, and comprehensive medical practice that I have ever experienced. My husband and I very recently graduated at 10 weeks pregnant! It has been a challenging process, but throughout, I never once doubted that we were in good hands. Dr. Kuo has created a team of extremely supportive and friendly people who take the time to make you feel welcomed and valued.
- Kendra

July 8, 2022 from Yelp.com (Rating: 5.0 out of 5.0)
For 5 months, my husband and I traveled from San Francisco to LA to see Dr. Kuo for IVF retrieval, transfer, and pregnancy ultrasounds. It was the best decision we ever made.

Results speak louder than words. This is how my cycle went here:

1st round of IVF at another clinic in SF: 12 eggs retrieved, 0 genetically normal embryos

1st round of IVF with Dr. Kuo: 45 eggs retrieved, 18 genetically normal embryos.

My first round of transfer also worked here. I am now 10 weeks pregnant and just graduated from the clinic.

To go from 0 normal embryos at another clinic to 18 genetically normal embryos with Dr. Kuo is not a miracle, but really all the expertise of this incredible doctor and his lab. I also did not get OHSS and was up doing normal activities the next day. I attribute this to his amazing skill during retrieval. He also monitored me very closely and every 2 days during STIMS and adjusted my medication and dosage based on my lab work.

All the things that are said about Dr. Kuo and the clinic is absolutely true.

Some things I want to add is that at every visit, Dr. Kuo will sit down with you in his office to talk to you about what he saw during the monitoring visits. This is so important because I'm sure people have a million questions after each visit, but he truly takes his time to make sure you understand everything. He does call you personally for every lab result. Most importantly, he sees you at every visit and does every single ultrasound, retrieval, and transfer himself. It's so important especially for something as delicate as IVF, where every little thing impacts the chances of success. It's important to have a physician who is skilled in getting all your eggs and ensuring that you recover well. Same with transfer- even the skills of the physician impacts the embryo's chances of implantation.

There is also never a wait. I would come in for appointments and walk right into the exam rooms.

Dr. Kuo also has the best IVF coordinator here. Mine was Blue and our experience would not have been the same without her. Whenever I didn't feel like asking the doctor trivial questions, she was my go-to. She always answered my questions right away when I texted her. Even at 11:00 at night. When I was worried or anxious about anything, she always sensed this and made sure to sit and talk with me (even for an hour) to explain and assure me that everything would be okay.

Dr. Kuo and his clinic is the gold standard for IVF. He will optimize your chances of success and do his best to ensure you succeed. I've wanted a baby and to build a family with my husband for so many years and he truly made my dreams come true.
- Jenn D. from SoMa, San Francisco, CA

June 26, 2022 from Yelp.com (Rating: 5.0 out of 5.0)
I was really lucky to find Dr. Kuo. After three years of unsuccessfully trying to conceive, my husband and I decided to try IVF because we felt exhausted. At first, we were confused and worried about everything, but after we met Dr. Kuo, with his careful and professional help and guidance, everything goes well. Of course, Blue's help to us was indispensable. She explained and enlightened us very carefully and professionally, which gave us great confidence and motivation along the way. Now I am 12 weeks pregnant, and although I have graduated from the IVF center, Blue and Dr. Kuo still care about my health and any problem. They are really nice. We will come back one day for our second child plan.
- Serena N. from Los Angeles, CA

June 25, 2022 from ChineseInLA.com 洛杉矶华人资讯网 (Rating: 5.0 out of 5.0)
真的十分幸运找到了郭医生。我和老公在尝试备孕了三年后都没有成功后,因为觉得身心疲惫,我们便决定走上试管之路。本来对一切都十分迷茫和错愕的我们,在遇到了郭医生之后,在他细心和专业的帮助和指导下,我们一步步都走的十分的安心和顺利。当然其中必不可少的还有blue对我们的帮助,她十分细心和专业的给我们讲解与开导,在一路上也给了我们很大的信心和动力。现在我已经怀孕十二周,虽然已经从试管中心毕业,但是blue和郭医生还是会常常关心我的身体状况和各项指标。他们真的十分的nice。未来有一天我们还会回来实行我们的二胎计划。
- serena0213 from Los Angeles, CA

April 20, 2022 from HealthGrades (Rating: 5.0 out of 5.0); and
April 19, 2022 from Vitals.com (Rating: 5.0 out of 5.0)
Title: The Best Doctor
We just graduated from Dr. Kuo's IVF clinic and we are 10 weeks pregnant. After years of trying with other clinics, we found out about Dr. Kuo online and we are SO glad that we found him. From start to finish, everything was top notch. They were so accommodating to our appointment time. He also gives you his personal number and email during the process so if there are any questions or concern, he is there to answer it. Then there is Blue, who was just as wonderful throughout the whole process. She explained to us what was going to happen and gave us a lot of input on what she thinks, which helped us out tremendously. She was so much more excited that we had graduated which show how much she was invested in us. Overall, everyone at the office was great, from the front ladies to all the nurses as well as Martin. The experience couldn't have been better. I would recommend Dr. Kuo to anyone having infertility issues.
- Anonymous from Los Angeles, CA

April 18, 2022 from ChineseInLA.com 洛杉矶华人资讯网 (Rating: 5.0 out of 5.0)
我是子宫内膜异位症患者,有3次自然怀孕3次都胎停流产。也经历过3年的时间另外两个IVF,结果都不好。到目前为止,郭医生是我见过的最好的IVF 医生。我以咨询开始了旅程与郭医生无论问什么当天回答了所有的担忧或问题。在整个过程中,郭医生对病人非常耐心,态度始终极好。关键郭医生会每个病人情况进行调理不放过每个细节。他会把微信给每个病人,有问题可以随时联系他,什么问题问必答。非常有责任感。和郭医生从第一天开始到最后一天,一切都完美无缺。
郭医生诊所护士Blue和郭爸爸人也很好很真诚。从第一天起,Blue 那么容易相处。在整个过程中都非常支持。 她带我们完成了所有的文书工作,并简化了一些我们不理解的医疗内容。 就像郭医生一样,我们可以随时联系 Blue。非常照顾我……没有她,我无法想象整个过程。
我现在怀孕两个月 ,感谢郭医生和诊所的每个人我们对他们感激不尽。
期待一年后下一次的见面,会是我移植第二个宝宝的时候啦!
- 2138003191

April 18, 2022 from Yelp.com (Rating: 5.0 out of 5.0)
We have been through two other IVF centers before and hands down, by far, Dr. Kuo is THE BEST IVF doctor we've met.

We started our journey with a consultation with Dr. Kuo and he was approachable with any questions you might have. Any worries or questions were answered that day. We decided to go with Dr. Kuo and we are SO happy that we did. Throughout the process, he gives you his personal number so you can contact him if anything is wrong or if you have questions. There is NO other doctor that will give you the type of personal care that Dr. Kuo gives. My wife apparently has a problem with her thyroid which no other doctor told us about but Dr. Kuo was able to find the problem and always check her thyroid levels.

We started the IVF process with Dr. Kuo and everything was perfect from day 1 to the last day. Blue was with us from Day 1 as well and she was so easy going and very supportive throughout the whole process. She walked us through all the paperwork stuff and simplified some of the medical stuff that we didn't understand for us. Just like with Dr. Kuo, we were able to contact Blue whenever we needed. She watched over us and took care of us so much....we couldn't image going through the process without her.

My wife is now 10 weeks pregnant thanks to Dr. Kuo and everyone at the clinic. We can't thank them enough. We will be going back to them for our second child.

Thank you Dr. Kuo, Blue, Martin, and everyone else at the clinic.
- Chris K. from CA

April 9, 2022 from ChineseInLA.com 洛杉矶华人资讯网 (Rating: 5.0 out of 5.0)
我是一个子宫内膜异位症(巧克力囊肿)患者,听说很多人就算有这个疾病也能自然怀孕,所以就采取保守的中药和针灸治疗,经过2年努力换了3个医生还是没有结果。后来网上查了很多试管婴儿的资料,对比了很多医生,决定了选择郭医生团队。我们真的很幸运能遇到一位天使医生,一个良心团队,一切都是最好的安排,让我们一次试管就能顺利怀上小宝宝。花最少的钱受最少的痛苦达到最好的结果。郭医生和护士blue对我的每次会诊都很认真,对我问的问题都耐心解答。会诊后还会通过微信嘱咐我的用药,无论是周末还是节日或者晚上,只要我们有需要都会及时联系上。blue不停地为我打气关心我,让我好好加油,非常亲切。郭爸爸常常面带笑容,幽默可爱。让我们每次到诊所都觉得轻松愉快。在此我诚意推荐郭医生团队为首选医疗机构。
- 7792KC

March 28, 2022 from Yelp.com (Rating: 5.0 out of 5.0)
I feel grateful and lucky to find Dr. Kuo and his team. Now I'm 10 weeks pregnant and just graduated from the center and moving to OB.

A few points why this is a world-class fertility clinic:
1) Dr. Kuo pays great attention to each of the patient and he is very detail oriented - each of different patients' protocols are fine tuned to make sure its customized and best fit for patient's condition. There are always a few options to choose and we are never been forced to do anything and all of the decisions are made based on rationale discussion with Doctor. Also the clinic is open during weekend, any holidays so that during a cycle you don't have to take extra medication to fit clinic's schedule, which is a huge sacrifice to doctor and medical teams' personal time. While they are doing this, I feel all the team, especially Dr. Kuo are truly passionate in what they are doing to help patients.

2) The whole team are very supportive and professional: Dr. Kuo and my nurse Blue are replying my message in a very timely and detailed manner, so that when I had any issue, for example, some spotting during week 7 I'm calm enough to take action to make sure the baby stay safe. Blue is my dedicated nurse and she take care a lot on patients emotions swing during the IVF procedure which is very very important - I always feel very happy and relaxed after talking to her. Martin is the best in explaining how to do those injections in a very relax way. Amy draws my blood very gentle. Overall I'd say this is the best medical experience in my life.

3) The clinic is very well managed: all the documents/receipts are well organized and stored - I got a thick summary of my IVF history by the end of the treatment. You don't have to wait for each appointment as the clinic policy ask all the patient to arrive on time so nobody has to wait for hours because somebody else is late.

4) Price is very fair, especially the success rate is high actually help to release the financial burden and mental stress if you do the calculation. Also I like the pricing structure which is clear and cut everything into piece (instead of some other clinic may sell you a package with less flexibility).

Thank you everyone in the IVF Fertility Center!
- Agnes X. from Los Angeles, CA

March 18, 2022 from ChineseInLA.com 洛杉矶华人资讯网 (Rating: 5.0 out of 5.0)
非常感谢郭医生和他的团队!能够遇到郭医生和他的团队是我走了这么久的路最幸运的事!

郭医生,医术精湛,态度严谨,责任心强,处处为求医者着想,是我遇到的最优秀最棒的IVF医生。从我的周期开始,每次回诊所,郭医生都亲力亲为非常认真地为我做超声波检查,然后仔细安排接下来的事宜。在整个过程中,郭医生用他精湛的专业知识给了求医者的我极大的安全感和特别多的关照!让我深信自己一定可以成功,达成自己的所愿。确实,在郭医生的帮助下,我顺利移植成功,后续的检查也都非常顺利。特别感激郭医生!

Blue是郭医生的得力助手,也是我的对接护士,负责我在诊所大部分的相关事宜。她为人热情,真诚,专业知识扎实,帮助我解决了各种大的小的问题和疑问。每一次想起什么问题,发信息给她,她都会很快的很全面的回复我,非常有耐心,有时即使时间有点晚了,她看到了都会回复。我很感谢她可以体会我们求医者的同理心和共情能力。每一次在诊所检查完,她都会大声热情的鼓励我"你一定要加油啊!"在我时而沮丧,时而觉得灰心无助的时候,她都给予了我极大的鼓励和支持!每一次和她谈话后,我都觉得信心满满,一定可以如愿的!

现在的我满心期待自己的宝宝,还有一些天我们就要见面了!千言万语表达不了我对郭医生和Blue的感谢!希望所有想要尽快通过IVF拥有自己宝宝的妈妈们都能来找郭医生!因为真的会节省你的时间,帮助你尽快成功!感恩所有帮助我的人!希望自己的幸运带给善良的人好孕!
- LL66

March 18, 2022 from HealthGrades (Rating: 5.0 out of 5.0); and
March 17, 2022 from Vitals.com (Rating: 5.0 out of 5.0)
Title: The Best IVF Doctor!
I have amazing experience going through my first IVF, I don't even have a bruise, everything went super smooth, and I believe it's because I had the best doctor! All his staff was so nice and he been there for me 24/7. I get pregnant from first transfer. I'm so grateful. Thank you.
- Oksana S. from Los Angeles, CA

March 8, 2022 from Yelp.com (Rating: 5.0 out of 5.0)
I have been with Dr Kuo for my IVF journey this past year, I love how personal Dr Kuo and my Nurse Eliana & entire staff are. They are fast to reply on every question that I may have. I am beyond grateful for the successful experience. I am honor and proud to say I graduated and onto my OB as of Yesterday (1st time Frozen Embryo Transfer). I have more babies in the Freezer so I am def going to see everyone on my next transfer. Thank you for Everything Dr Kuo & everyone. I highly recommend Dr Kuo to everyone seeking to build a family like I have been for many years.
- Cin N. from Macomb, IL

March 3, 2022 from Yelp.com (Rating: 5.0 out of 5.0)
Dr Kuo is the absolute best IVF Dr out there. I researched for two years and my gut told me to go with Kuo solely because he does every single ultrasound himself. My last place, zero doctor saw me!!! It was a joke. They missed so many important markers.

The wait list is long so get on it immediately. His success rate is off the charts. His bedside manner is extremely professional with a side of silly. He is kind, considerate and understanding of the financial burden us Woman have without any insurance coverage for this.

Since I have begun the process, I have been blow away. You are assigned a Coordinator on Day 1 who is basically your BFF for the next year. You can text / email any and all questions. Eliana is the best!!!! She keeps me fully confident and informed.

Dr Kuo works weekends!!! He does it all. The lab is inside his office building. The surgery center is in the building. Dr Kuo convinced me to wait a month when my egg count wasn't as high as my baseline count. Talk about someone who is thinking of only YOU and your journey.

If a top Dr in LA doesn't have a wait list, it's because he is putting money above his clients or having staff do things he should do.

Trust me this is such a delicate experience and you won't be anything less than satisfied with Kuo.
- Leigh J. from Los Angeles, CA

January 17, 2022 from ChineseInLA.com 洛杉矶华人资讯网 (Rating: 5.0 out of 5.0)
郭医生和他的团队绝对是人工受孕最好的医生和专家。我和我丈夫很高兴找到了郭医生。一开始整个过程可能会很艰难(心理上和身体上的不适),但郭医生和他的团队让我们感到舒服和轻松,让我了解到整个过程,原来没有坊间流传得这么恐怖和痛苦。

郭医生非常专业、有爱心、经验丰富、知识渊博。郭博士的丰富经验让所有的问题和沟通变得简单。每次我们有问题和发短信给他,他总是在短时间内回覆。他总是在我抽血的同一天向我们解释测试结果,并让我们知道什么是好的,什么是坏的,以及需要调整什么。

在我的取卵过程和移植的过程中,郭医生医术精湛,技术高超,令我手术后身体恢复得非常快!而且手术后都会贴心的问候我的所有情况、有没有什么不适等等⋯谢谢郭医生的细心及专业!郭医生真的非常可靠!

除了郭医生,郭医生办公室的所有员工都非常友善,尤其是我们的护士Blue。 Blue很多时候,即使在休假期间,她也会主动回答问题。甚至于我们遇到一些保险的问题,她很乐于帮忙,协助提供一些相关的文件给我们,对我们来说是一个很大的帮助。另外她非常关心我,在我取卵和胚胎移植手术后,她来到手术室探望我及慰问我。每次都会给我很大的鼓励。每次见到她,她的开朗性格,都可以令到我整个过程心情变得更好。

在郭医生的专业及高明诊断下,一切都很顺利。在我们第一次移植之后,我们很高兴将在几个月后迎来我们的第一个孩子。我们很感激有郭医生作为我们的医生和 Blue 的一直陪伴。期待一年后我们下一次的见面,将会是我移植第二个小孩的时候啦!
- YingYing S. from Monterey Park, CA

January 16, 2022 from Yelp.com (Rating: 5.0 out of 5.0)
IVF Fertility Center and Dr. Kuo is definitely one of the best fertility cares and specialists. My husband and I are glad that we've found Dr. Kuo for our IVF treatments. Going through the IVF could be tough, but Dr. Kuo and his team made us feel comfortable and at ease. Dr. Kuo is professional, caring, experienced, and knowledgeable. He knows exactly what need to be done and how should be done. Dr. Kuo made communication easy. Every time we had questions and texted him, he always responded in a short time. He always briefed us the test results the same day my blood was drawn and let us know what's good, what's bad, and what needs to be adjusted. After my egg retrieval, I am so glad that I recovered so well as Dr. Kuo has performed a delicate operation for me. He is very reliable and trustworthy.

All staff in Dr. Kuo's office are super nice and friendly, especially Blue, his IVF coordinator. Blue has been accompanying us the whole journey along with Dr. Kuo. She has been very helpful in providing great advises. A lot of times, she made herself available in answering questions even during her time off. She assisted in processing the insurance authorization paperwork, which was a BIG help. She was so caring that she came to operation room and visited me after my egg retrieval and embryo transfer operations.

Everything went well and smoothly for us. After our first attempt, we are happy to announce that we are expecting our first baby in a few months. We are grateful to have Dr. Kuo as our fertility doctor and Blue as our IVF coordinator. They are definitely a team that you can rely on if you decide to go through IVF process.
- Ying S. from Monterey Park, CA

January 7, 2022 from Yelp.com (Rating: 5.0 out of 5.0)
I am very impressed with my experience at ivf fertility center. Dr Kuo is a great doctor and of course my nurse Blue. I wish I can give them million stars. Everyone's fertility journey is unique and different and I am so glad I found ivf fertility center because not only Dr kuo is professional, compassionate and helpful even his team are amazing too.
The reason why u can't go wrong with Dr Kuo:
1. He give his cell phone number to patients. (Meaning we can text him 7 days a week and he usually reply pretty quick)
2. State of art technology.
3. Dr kuo only accept 1 or 2 new patients a week so he can spend more time on his current patient.
4. Extremely knowledgeable, informative and friendly.
5. They see us on time during our appointment.
6. Dr Kuo is DOUBLE BOARD CERTIFIED. (There are only a few board certified fertility specialists in the world )
7. High success rate ( in my situation , I hv low amh, high fsh, low follicles count and thin uterine lining. Dr Kuo took care of my case professional and precisely tailored my unique protocol).

And many many more!!
My nurse Blue is so awesome and caring as well. She always text me for my upcoming appointment and reminds me all my medications and knows my cycle pretty good. Very responsible. Thank q Blue.
Over all, choosing ivf fertility center is the best decision I made on my fertility journey. Currently 19 weeks pregnant on first round. Forever grateful to Dr kuo, Blue(nurse), Martin( injection instructor) Judith ( Phlebotomist) and friendly receptionists.

P.s : my husband said he never believed doctors can be so awesome like Dr Kuo. Usually such a perfect doctor he only sees actors act in drama or movie. Lol.
One more word to describe Dr Kuo will be PERFECTIONIST.
- Becky W. from Temple City, CA

Year 2022 from FertilityIQ (Rating: 10 out of 10)
How was your experience with John Kuo at IVF Fertility Center?
Dr John Kuo is very attentive and has an individual approach depending on the specific situation. He will do everything to get the best result. I felt in good hands and the doctor's confidence helped me stay calm and positive.

What's one piece of advice would you give a prospective patient of John Kuo at IVF Fertility Center?
You will be in the good hands, so just enjoy the process, and you will reach your goal.

During treatment, were you treated like a number or a human with John Kuo at IVF Fertility Center?
I have amazing experience going through my first IVF, I don't even have a bruise, everything went super smooth, and I believe it's because I had the best doctor! He been in touch with me 24/7. Answer all my questions, was very nice and patient.

Describe your experience with the nursing staff.
Eliana Moreno was very nice, helpful and supportive, she is always making sure that I doing good and have all medications that I need.

Describe your experience with IVF Fertility Center.
This clinic is great, very clean welcoming. I really appreciate that it's no waiting time, soon as it is your appointment time they ready for you. Location is great and eggs retrieval or embryo transfer is in same building, this is very convenient.

Describe the costs associated with your care under John Kuo at IVF Fertility Center.
Around 25000.

Describe John Kuo's approach to eSET (elective single embryo transfer) vs. multiple embryo transfer at IVF Fertility Center.
Doctor asked what I want. And I want single transfer.

December 28, 2021 from ChineseInLA.com 洛杉矶华人资讯网 (Rating: 5.0 out of 5.0)
感谢郭医生和Blue,他们十分的专业,只要你有问题,他们都会第一时间帮你解答。他们的善良和敬业,每一次都是郭医生亲自检查。让我们有了很大的信心,我们很幸运的找到了好医生。
- Xzx kun from Los Angeles, CA

December 27, 2021 from ChineseInLA.com 洛杉矶华人资讯网 (Rating: 5.0 out of 5.0)
Title: 选择郭医生是我们在生育路上最明智之举。
目前已经怀孕33W3D,离宝宝出生也是指日可待了。真心的感激郭医生和他专业的团队。值得一提的是护士Blue。毕竟人们走到试管这一步,都是有很多故事可讲的。

我和老公备孕N年,之所以写N年是因为实在不记得多久了。之间看了很多广告,选择了Life IVF Center.就是大名鼎鼎的叶练医生,而这才是噩梦的开始。毕竟做试管全自费,我们的银子也不是天上掉下来的。大家都想一次成功。叶练那边看起来钱很少,但是每次连抽血都要额外交钱,你和这位叶医生能见面的就是开始"忽悠"你做试管时能见到一次。我在他那边做了两个取卵周期,全程没见过他人,每次都是护士和你说吃什么药,而每次的护士都不是一个人。第一周期的时候我才32岁,而取到了8颗卵子,一个囊胚都没养到。我要求压卵泡,多些促排药,护士表示她们都没这么做过。天啊,一个号称做了几万人的诊所,没做过。。。。然后这个周期结束,立刻就让你进入下一个周期,大家都知道激素这东西你得等代谢掉,哪能连着做。开始不知道,连着进周了,结果D10就有一个卵泡到20了。才一个就让我取卵。我拒绝了,然后还额外收了$750放弃周期费用。。。。最终第三次周期(因为当初买了两个取卵周期,所以得用掉,不然真不想在他那做),最终就一个4AA的囊胚通过PGS。进入移植,立刻就怀上了。噩梦也就此开始。移植后不久开始出血,找医生,电话没人接,微信不回。出血越来越多,找护士,护士给你回复邮件,告诉你正常,说实在不放心就来诊所抽血(自费的),问需要注意什么,告诉你,正常生活。到后面出血已经超过月经量,顺着腿流,我去急诊,急诊说先兆流产。而他们诊所依然告诉你正常。在此期间我要求做B超,不给做。说我是息肉出血,而再去B超的时候,我终于见到了医生,他说孩子流掉了,然后说,这也是一个好消息,你可以趁着年轻多存几个。然后还问我为什么不来做B超,我说我问了很多次,都告诉我正常。从头到尾根本没人在乎你。因为你的钱收完了,她们根本没有必要管你了。我因为他们的不管不顾失去了孩子。洋洋洒洒出血出了2个月,身体极度透支,养了许久。

有了上次的惨痛经历,我看各种资料,最终选择了郭医生的团队,不比不知道。首先全程都是郭医生给做B超,每次面诊。而Blue真的太给力了,不管是不是休息或者周末都会回复你的微信。哪怕我后来毕业了。她依然时不时询问我的情况,提醒我吃药。让你觉得有个姐姐(虽然我知道她比我小)在关怀着你。让你不担心。其实这一次的移植后我也出血了,一度认为保不住,都是郭医生远程指导我,让我成功保住了宝宝。而Blue依然提供各类咨询服务,尽管你的问题早和试管无关了,她依然回复我。

如今就期待我的宝宝健康出生,然后我早点恢复,再去找郭医生移植我的儿子。大家一定一定不要相信所谓的广告。希望大家在求宝宝的路上少走弯路。
- 小一226 from Los Angeles, CA

December 27, 2021 from HealthGrades (Rating: 5.0 out of 5.0); and
December 26, 2021 from Vitals.com (Rating: 5.0 out of 5.0)
Title: Best Doctor!!!
We had the best experience with Dr.John Kuo IVF Fertility. Dr.John Kuo is extremely knowledgeable, patient, caring and a loving doc. And Blue is very nice and patient. They always made us feel comfortable and at ease through the entire process. It was our first try of IUI and I got pregnant. I felt so lucky and I am so thankful that I had Dr.John Kuo and Blue's support along the way. We definitely recommend Dr. John Kuo IVF Fertility, best price, best service.
- CT from Los Angeles, CA

December 26, 2021 from ChineseInLA.com 洛杉矶华人资讯网 (Rating: 5.0 out of 5.0)
经朋友介绍选择了郭医生,郭医生非常专业,耐心,负责任,为我们制定了最适合的方案,各个治疗步骤都严格跟进,增加成功率,护士Blue 也一直很nice 和耐心地提醒我,关心我。我们非常幸运,第一次IUI 就成功了,十分感激郭医生和Blue.
- Coppertin from Los Angeles, CA

December 23, 2021 from ChineseInLA.com 洛杉矶华人资讯网 (Rating: 5.0 out of 5.0)
我们经UCLA的泌尿科医生介绍到郭医生,现在一次就已经成功怀上了,非常的开心!感谢遇到郭医生,因为他的专业、内心,让我们少走冤枉路.

选择专业的团队很重要,郭医生亲自跟进每个环节,耐心为我们讲解,解除了我们的疑虑,提供适合和最好的方案,所以我们能一次就成功,我身边有两个朋友也是选择郭医生,都成功怀上的。还有护士Blue ,也是很专业和热情,在我很困惑的时候,她非常关心和安抚我的心情,整个过程非常的安心,我们都相互有微信和微信群,不管什么时候,我有问题提出都可以一一解答!感恩遇到他们,我做了最好最正确的选择,圆了我们一直以来的心愿,谢谢你们!
- Kate C. from Los Angeles, CA

December 17, 2021 from ChineseInLA.com 洛杉矶华人资讯网 (Rating: 5.0 out of 5.0)
Title: 选择郭医生是我们做过的最好的生育决定。
多年来,我和妻子一直在与不孕症作斗争。我们非常想要一个孩子,但我们所有的自然受孕努力都失败了。我们心灰意冷,但后来我们找到了郭医生,他以非凡的才能和奉献精神,通过他的治疗和照顾实现了我们自己无法做到的事情。

很简单,郭博士是他专业的大师。他非常聪明,知识渊博,并致力于为他的患者提供成功的最佳机会。在我们的例子中,我们的卵子数量很少。事实上,在取卵之后,我们正好有 2 个可存活的胚胎。但由于郭博士的专业知识,这两个胚胎植入后成长为两个漂亮的婴儿。生育治疗没有保证,所以郭博士用我们的胚胎做了100%的成功率,证明了他的卓越。 2个卵子,2个宝宝。极好的结果。

郭博士如此伟大的部分原因在于他继续研究生育科学并了解最新发展。他审查和评估新的治疗方法,当他对这些治疗方法感到满意时,郭博士会向他的患者提供所有最新的方法,以增加成功的几率。我的妻子与郭医生一起经历了一些较新的手术,我们知道这些手术极大地提高了我们生孩子的机会。

在为我们提供这些接受某些治疗的机会时,郭医生从未向我们强行推销。他给了我们事实,让我们可以在没有压力的情况下做出自己的决定。与我们探索的其他生育诊所的感受不同,我们从来没有觉得郭医生是为了钱。他真诚地希望我们为人父母的梦想成真,并在为我们提供某些治疗方案时,希望我们了解哪些科学发展可以帮助我们实现这一目标。他从来没有提倡过一种或另一种选择。他只是确保我们得到了通知。这一直是我们的选择。

郭博士如此成功的另一个原因是他对细节一丝不苟。影响生育治疗效果的因素有很多,郭医生千方百计尽其所能,细心管理每一个因素。在我们的案例中,我和我的妻子在我们为人父母的过程中面临许多障碍,每次郭医生都发现了这个问题并执行了一项计划,以提高我们获得成功 IVF 结果的几率。考虑到生孩子的努力是多么脆弱,有一位医生如此敏锐地专注于看似微不足道的事情,但实际上却能产生巨大的影响,这是令人欣慰的。

除了郭医生作为生育专家的非凡天赋之外,真正让他与众不同的是他的善良、慷慨和人性。郭医生是一个真正的好人,一个温柔的人,在他的诊所里营造了一种热情和积极的氛围。生育问题在思想或精神上都不容易。然而,郭医生在他的诊所里培养出这样一个良好的环境,创造了一种轻松感,我相信这有助于生育治疗过程。此外,我们从不觉得自己是试管婴儿生育中心的客户。我们一直觉得并且仍然觉得自己是 IVF 生育中心大家庭的成员。

我和我的妻子了解生育问题的严重性,我们对任何遇到此类挑战的夫妇表示同情。我们向所有正在努力生孩子的人致以最良好的祝愿……我们能提供的最好建议是去看郭医生。虽然不能保证生育能力,但我们坚信,没有比选择郭医生带领您走向梦想更好的选择了。郭博士帮助我们实现了梦想。我们给他最高的推荐!
- AAdavids from Van Nuys, San Fernando Valley, CA

December 16, 2021 from Yelp.com (Rating: 5.0 out of 5.0)
Title: Dr Kuo is a 5 star excellent excellent excellent doctor in all aspects. So does his team. Thank you Dr Kuo and Blue!
I found Dr Kuo on Yelp, and I'm now pregnant 22 weeks and expecting our twins in April. You can trust all the 5 star good reviews about him.

He is so much professional and explain things very well. He is available for questions even after normal business hour. I had spotting during my early pregnancy, I contact him and he is able to give prescription right away. I felt better the next day and did not want to bother him, but he follow up with me, text me in our group chat ask how do I feel. Can you image how busy a doctor like Dr Kuo, people need to wait 3 months or longer for his initial appointment. But he really doing his best to take care his patients.

Fertility treatment is full of stress, find a good doctor, then you are half way success already. I'm so confident about that I'm going to get pregnant, that would be my problem if it couldn't happened, I can see how professional Dr Kuo is on analyzing my case. He discussed the possibility and give me his professional advice. I'm extremely grateful having Dr Kuo and our coordinator Blue help us on our IVF, I know he is someone we can trust.
- Vivi Z. from Monterey Park, CA

December 9, 2021 from Yelp.com (Rating: 5.0 out of 5.0)
Dr.Kuo is very knowledgeable and helpful in this field. I did some researches about different clinics before chose this one. Me and my husband are satisfied about service- they did a great job. The nurse assistant Blue always send me a reminder before the appointment. She is also available 24/7 for my questions and concerns. Blue explains everything clearly to me during each procedure. I recommend this clinic for people who are looking for IVF options.
- Scarlatti Q. from Los Angeles, CA

December 3, 2021 from Yelp.com (Rating: 5.0 out of 5.0)
Title: Choosing Dr. Kuo was the best fertility decision we ever made.
For years, my wife and I struggled with infertility. We wanted a child so badly but all our efforts at natural conception failed. We were disheartened, but then we found Dr. Kuo, who with his exceptional talent and commitment, delivered through his treatment and care what we could not do by ourselves.

Quite simply, Dr. Kuo is a master of his profession. He's impressively smart and knowledgeable and devoted to giving his patients the best chance to succeed. In our case, we had a low number of eggs. In fact, after retrieval, we had exactly 2 viable embryos. But due to Dr. Kuo's expertise, those two embryos implanted and then grew to become two beautiful babies. There are no guarantees in fertility treatment, so for Dr. Kuo to bat 1.000 with our embryos, is a testament to his excellence. 2 eggs, 2 babies. Incredible.

Part of what makes Dr. Kuo so great is that he continues to study the science of fertility and stay abreast of the latest developments. He reviews and assesses new treatments and, when he's comfortable with these treatments, Dr. Kuo makes available to his patients all the latest approaches to increase the odds of success. There were newer procedures my wife went through with Dr. Kuo that we know immensely improved our chance to have a baby.

In offering us these opportunities to undergo certain treatments, Dr. Kuo never gave us the hard sell. He gave us the facts and allowed us to make our own decisions free of pressure. Unlike how we felt about other fertility clinics we explored, we never felt Dr. Kuo was in it for the money. He genuinely wanted our dreams of parenthood to come true for us and, in offering us certain treatment options, wanted us to be aware of what scientific developments might help us get there. He never once advocated for one option or another. He just made sure that we were informed. It was always our choice.

Another reason Dr. Kuo is so successful is that he pays meticulous attention to detail. There are a lot of factors that can impact the result of fertility treatment and Dr. Kuo takes great effort to do all he can to carefully manage each one of them. In our case, my wife and I faced many hurdles in our journey toward parenthood and each time Dr. Kuo identified the issue and executed a plan to improve our odds at a successful IVF outcome. Given how fragile is the effort to have a baby, it's comforting to have a doctor who is so acutely focused on the seemingly little things that can actually make a big difference.

Beyond Dr. Kuo's remarkable gifts as a fertility specialist, what really makes him special is his kindness, generosity and humanity. Dr. Kuo is genuinely a good guy, a gentle man who fosters a welcoming and positive atmosphere in his clinic. Fertility problems are not easy on the mind or the spirit. Dr. Kuo's cultivation of such a great environment in his clinic, however, creates a sense of ease that I truly believe helps the fertility treatment process. Moreover, we never felt like customers at the IVF Fertility Center. We always felt and still do feel like members of the IVF Fertility Center family.

My wife and I understand how tough fertility problems can be and we empathize with any couple going through such challenges. We offer our best wishes to anyone struggling to have a baby... and the best advice we can offer is to go see Dr. Kuo. While there are no guarantees when it comes to fertility, we firmly and enthusiastically believe that there is no better choice you can make than to choose Dr. Kuo to lead you toward your dream. Dr Kuo helped make our dreams come true. We give him our highest recommendation.
- David S. from Van Nuys, San Fernando Valley, CA

November 2, 2021 from HealthGrades (Rating: 5.0 out of 5.0); and
November 1, 2021 from Yelp.com (Rating: 5.0 out of 5.0)
My wife and I couldn't have been more pleased with the service at Dr. Kuo's office. Our experience with Dr. Kuo, Eliana and the rest of the team was always so pleasant!

I feel like Dr. Kuo is so passionate about his work and it truly shows. Not to mention, this energy is reflected by his staff.

His attentiveness to your case is what made my wife and I feel so comfortable. This was especially helpful, since you are already reaching out to him about such a vulnerable arena. I always felt secure knowing Dr. Kuo's elite experience in the field of infertility. He was able to listen to our story and helped us greatly with our ability to expand our family!

If you need an IVF doctor, look no further than Dr. John Kuo!!!
- David R. from Los Angeles, CA

October 18, 2021 from Yelp.com (Rating: 5.0 out of 5.0)
Love overdue review! I have gone through several cycles of IVF and different clinics. I am still on my IVF journey, because i have a really special case. We were not successful here, but I love Dr. Kuo and Eliana! I highly recommend them because they are very attentive and personal. I have gone to two other clinics (HRC & SCRC) and they cannot even compare to Dr. Kuo's services.
- Annie W. from Temple City, CA

October 7, 2021 from ChineseInLA.com 洛杉矶华人资讯网 (Rating: 5.0 out of 5.0)
郭医生是一位非常好的医生,非常的专业、细心及有耐心。他对于每个步骤都很详细的解说,也会马上把一些检查的报告结果给我通知。做取卵的手术也很专业完全没有不适感。我非常的推荐及信赖郭医生!我的护士Blue也是非常的尽责,会不断的提醒你,关心你,问问题只要她有空档,不论是上班下班的时候、还是假日,她都会回覆。时不时会跟进你的进度跟鼓励你,非常的贴心!遇到郭医生跟Blue,我跟我先生都觉得非常的幸运!
- Tina.H123 from Los Angeles, CA

September 28, 2021 from Yelp.com (Rating: 5.0 out of 5.0)
This review is long overdue. My husband and I found Dr. Kuo on Yelp and went directly to his website. He had so many wonderful reviews, we decided to go with him for Fertility treatments. Needless to say, Dr. Kuo and his entire staff took really good care of us and helped us throughout our entire IVF journey. They are all very attentive and explained everything to us every step of the way. I'm sure we had a million questions, but they answered them all and made us feel at ease. Our baby boy arrived early August and my husband and I are beyond grateful to him and his staff. If you are experiencing any fertility issues, I highly recommend going with Dr. Kuo.
- Anna C. from West Covina, CA

August 22, 2021 from ChineseInLA.com 洛杉矶华人资讯网 (Rating: 5.0 out of 5.0)
郭医生,是我遇到的最棒的试管婴儿医生,医术精湛,责任心强,是难得的好医生。还有他的助理Blue,非常有耐心,取卵打针时晚上8点多还视频指导我,遇到不懂问题微信留言每次都第一时间能帮我解答。我在遇到郭医生前,在尔湾做过2次微促、在王均野那里做过2次,在印度医生那里做过一次,均没有成功。40岁的我在前几位医生那里做完,真是心灰意冷,想着可能永远无法怀孕了,因为每次取卵最多4个,最后没一个走到囊胚阶段。2020年7月我第一次视频约见了郭医生,10月开始第一次取卵,竟然取了14个,有2个男宝通过了PGS,因为我想要女儿,又做了第二次,第三次,在第三次中终于有个女宝,2021年5月龙凤胎移植成功,现在我已是四个月的孕妈啦哈哈
- 9127彩蝶Amy from Los Angeles, CA

August 21, 2021 from Vitals.com (Rating: 5.0 out of 5.0);
August 20, 2021 from Yelp.com (Rating: 5.0 out of 5.0); and
August 20, 2021 from Google My Business (Rating: 5.0 out of 5.0)
Title: Best IVF MD Around
After going through 3 different IVF centers and multiple IUI's we finally got referred to Dr. Kuo through a close friend who had a successful IVF story. We waited a few months for our first consultation. His resume was impressive in itself and as soon as you walk into his clinic you'll see all the well deserved awards hanging from ceiling to floor in the waiting room. During the consultation we met with Dr. Kuo and his nurse Eliana. He thoroughly went through each page of my medical record with us. Taking notes throughout and explained to us our best option and what all of that would entail. Before the consult ended Eliana sent a text in a group chat between herself, Dr. Kuo, My Husband and I in case we ever had any questions or concerns they can be easily reached. As we all know most Dr's do not give cell numbers to their patients. All the experiences we've had at the different IVF clinics we've never felt that personal and exclusive feeling. It always felt like we were just some number coming through and hardly met with the Dr, it was always another NP or PA. Throughout the Egg Retrieval, ERA cycles, Frozen Embryo Transfer, Prenatal visits we always felt important to Dr. Kuo and his team. Dr. Kuo makes sure that his office is open even on Sundays or Holidays, depending on what is best for his Patient's and the timing of their cycle (You won't be able to find that kind of service anywhere!) Dr. Kuo was very thorough, his attention to detail is amazing, always available for any questions or concerns regardless of the time or day, always took the time to explain everything to us (multiple times if needed, haha), he personally calls for all lab results and treatment plans, trustworthy and upfront on outcomes. His whole team was wonderful. Receptionists were professional, friendly and efficient from the moment you walk in. Phlebotomist Judith was always so nice and an expert at drawing my blood, she made it as painless as possible. Martin who took care of teaching us about all the medications and how to administer them was always so funny, patient and informative. Eliana was always by Dr. Kuo's side during the whole process which made it easier for us because the positive support she gave during all our visits and communication, prescriptions to the pharmacy, any paperwork for work, request for medical records or my disability, and so much more. You truly feel as if Dr. Kuo is just as invested in this journey as you and your partner are, which is very important. We are fortunate enough to say that we are pregnant, we are now 15 weeks! We can't thank Dr. Kuo enough for all he's done for me and family.
- AnnaMarie S. from Fontana, CA

July 20, 2021 from Yelp.com (Rating: 5.0 out of 5.0)
I just graduated from here. Thank you for Dr John's group. Very professional, very friendly. Blue is my nurse, she is the best nurse I've ever meet. No matter when I ask her question, she will reply to me at her first convenience. Come here! You will love here.
- Zhang C. from West Covina, CA

June 24, 2021 from Yelp.com (Rating: 5.0 out of 5.0)
We did our first round of IVF and had a great experience with Dr.Kuo and his staff. Blue was very kind and detailed with her explanations. I always appreciated it because the entire process is so overwhelming, it was good to hear the information again. She's such a warm, funny and gregarious nurse. Judith was an amazing phlebotomist! She never bruised my arm like other places and is very detailed oriented. Dr. Kuo is very attentive, knowledgeable and approachable. He goes over your chart with great detail. The best part was having a group chat on Wechat where I could ask questions and get responses quickly. I was also always seen promptly for my appointments with no wait time which is important when you're going on your lunch break! Scheduling appointments and rescheduling was a breeze as I just had to message Blue on WeChat. We are currently pregnant after our first IVF cycle and transfer. Thanks to Dr. Kuo and his wonderful staff and are so thankful for the wonderful care we received.
- Sophia T. from Alhambra, CA

June 11, 2021 from Yelp.com (Rating: 5.0 out of 5.0)
Dr. Kuo and his staff are beyond amazing. We went through one round of IVF with him and are expecting our baby in August! He is extremely intelligent and knows what he is doing. You can tell that he truly wants the best outcome for his patients and is not in it just for money like other places. Once you are in his office, you definitely don't feel like a number.

He is very straight forward and goes over everything with you-- the process, what to expect, potential outcomes. I loved that he always made himself available to us if we ever had any questions. He gives his patients his cell phone number in case we needed to talk to him-- personal one on one care. I feel like I don't see that often in clinics. He is also extremely gentle as well. Its hard enough struggling with fertility and getting checked often. Dr. Kuo is a God send!

On top of that his staff is great. We love Eliana and she also gave us so much support and helped us whenever we needed anything. Everytime we went in for appointments we truly felt like everyone there was rooting for us. I can go on and on about Dr Kuo and his staff. If you are looking for a fertility clinic to give you not only personal one on one care, but GREAT care-- i would recommend him in a heartbeat. Thank you Dr Kuo for helping us with our miracle baby!
- Franny C. from Los Angeles, CA

June 4, 2021 from ChineseInLA.com 洛杉矶华人资讯网 (Rating: 5.0 out of 5.0)
因为多囊卵巢,导致多年没怀上孩子。到美国后,四处打听,上网查口碑比较好的试管医生,也要感谢华人网,找到郭医生。郭医生技术真的很高超,每一个检查都亲力亲为,第一次试管就成功了,已经生了一个聪明又健康的小宝贝,以后还会回来要二胎的。非常感谢感激感恩郭医生的帮助,让我当上了妈妈。小护士Blue也是热情又nice,不管是医嘱的事情还是当地不懂的事,问她都很耐心的回答我们~让我们在异国他乡感到很温暖!
- Lily83996 from New York

June 4, 2021 from ChineseInLA.com 洛杉矶华人资讯网 (Rating: 5.0 out of 5.0)
郭医生医术精湛,仔细认真对待病人。护士blue也是郭医生的得力助手,每次微信通知一些注意事项,选择郭医生团队不会让宝妈们失望~
- AYW2020

June 1, 2021 from HealthGrades (Rating: 5.0 out of 5.0); and
May 31, 2021 from Vitals.com (Rating: 5.0 out of 5.0)
Title: Great IVF Clinic!
We did our first round of IVF and had a great experience with Dr. Kuo and his staff. Blue was very kind and detailed with her explanations. I always appreciated it because the entire process is so overwhelming. She's such a warm, funny, and gregarious nurse. Judith was an amazing phlebotomist! She never bruised my arm like in other places. Dr. Kuo is very attentive and detailed. He goes over your chart with grade detail. The best part was having a group chat on WeChat where we could ask questions and get responses quickly. I was always seen promptly for appointments which is important because I was going to appointments during my lunch break. We are currently pregnant after our first transfer thanks to Dr. Kuo and his wonderful staff.
- Sophia from Alhambra, CA

May 30, 2021 from Yelp.com (Rating: 5.0 out of 5.0)
Being new immigrants in LA, we were lucky that two people referred Dr. John Kuo to us for IVF - one is my acupuncturist and the other is my realtor who has lived in this area for over 20 years. It was not a surprise to see so many compliments and five-start reviews online after I made appointment with Dr. Kuo. Dr. Kuo is by far the best doctor I've met. He is super professional, dedicated, and works through every detail to make sure the desired outcome can be achieved. He is also a very kind person who wants to help you the best he could. There is never a guarantee of success for IVF. The whole process is like taking a roller coaster fulling with ups and downs. Dr. Kuo and his nurse Blue have been our best partners during this process. No matter when I had questions, both of them responded me in a timely manner and made sure everything was ok with me, including urgencies happened in late evenings. Blue paid great attention to make sure all my needs were taken care of including my medications and insurance paper works. She also provided supports to me when the results were not as good as expected. We were glad to graduated from Dr. Kuo's medical care after seeing him for 11 months. Now I am in my second trimester and looking forward to meet our little baby in this year. I would recommend anyone who is seeking for fertility care to see Dr. Kuo and his team with no doubt.
- Pi-Hsien L. from Pasadena, CA

May 11, 2021 from Yelp.com (Rating: 5.0 out of 5.0)
My sister with twins babies introduced Dr.Kuo to me. Dr. Kuo and his nurse, Blue, are awesome team. Nevertheless, other front desks ladies are nice and helpful. Dr. Kuo did explain the misconceptions that my PCP made which harder to become pregnant. From that day, I knew Dr. Kuo is very knowledgeable and top on his specialty. Also, Dr. Kuo did see me during off hours. I follow his instructions and ask every questions that I have. Blue and Dr. Kuo are patient to answer all of it and reply from WeChat promptly. Their methods are scientific and works. I am glad that to start my pregnancy journey.
- Kit L. from San Gabriel, CA

April 23, 2021 from Yelp.com (Rating: 5.0 out of 5.0)
Title: Thank you, Dr. Kuo and Blue!!
Dr. Kuo is the best doctor of all doctors I have met. I have seen different doctors with different specialties in US, China and Japan for family members and myself. I also consulted at least 7 different infertility doctors and centers in Japan and US before I chose Dr. Kuo as my doctor (including a couple very famous infertility centers in US) . I can say that Dr. Kuo is the most kind, honest, responsible and patient doctors of all.

After trying five years after my first baby, it has been harder and harder to get pregnant due to age. I felt I don't have much time left for a natural conception. One of my friends, who worked in the medical field, recommended me to see Dr. Kuo for IVF. She told me Dr. Kuo is the best IVF doctors she has ever seen.

I live in Irvine but Dr. Kuo's office is Pasadena. It is an hour drive. At the beginning, I was a bit hesitant because of the distance. But just after the first visit, I felt my choice was so right. When you are making one of the most important decisions in life, distance doesn't matter at all. Dr. Kuo is not only so knowledgeable and very well-trained in infertility, but also a super responsible and caring person. I had several bleeding and fevers in the early stage, Dr. Kuo and his assistant Blue replied to my messages right away even if it was very late during the night through wechat. The good doctors I have seen before in my life won't be able to reply to me personally in minutes any time of the day and night and even weekends, but Dr. Kuo and his team would, so as his patient you can 100% confident that Dr Kuo and his team will give full effort to treat you, guide you and help you through the whole process.

IVF or other infertility treatments would not be easy decisions in terms of financial cost, mental stress and some physical discomforts. But Dr. Kuo and his team would definitely back you up and make you feel stress free any time during the process. I am at the end of my first trimester now and I couldn't thank Dr. Kuo and his assistant Blue enough for what they had helped!
- Sharon B. from Arcadia, CA

April 5, 2021 from Yelp.com (Rating: 5.0 out of 5.0)
Dr. Kuo is an amazing doctor. We spent close to 18 months under his care. He is very informative and explains the processes thoroughly. Blue his PA is great as well, she has the best personality and was always very friendly to us. Both Dr. Kuo and Blue made themselves available via wechat, several times we would reach out them odd hours over the weekend and they would reply promptly. Highly recommend Dr. Kuo and Blue for the IVF process. We hope to see them in the future.
- James S. from Pasadena, CA

March 31, 2021 from ChineseInLA.com 洛杉矶华人资讯网 (Rating: 5.0 out of 5.0)
因为姨妈不正常导致多年不孕,所以我就在网上查各种资料准备做IVF. 真的很幸运找到了郭医生!一次就成功了!一直都想找个一对一从头到尾负责到底的医生。很幸运我遇到了。第一次打电话说好像要排很久的时间有点小伤心 最后过两天打电话给我刚好有空缺补上去我立马就约了。郭医生真的是个很负责的医生从头到尾都很nice。他们还会给你微信随时可以找到他们 有任何问题 任何时间都可以得到回复让你很安心。身边还有一个特别可以的小助理 Blue!每次有什么听不懂的她都会很耐心的跟你解释告诉你药怎么用怎么吃. 就算很晚了发生什么状况找她 她都很尽量的回复你让你很安心.感觉整个ivf过程都很轻松没感觉到压力。真的很谢谢他们. 希望每个想做ivf的集美们都能顺利。真的可以考虑下郭医生.
- jdhdhnd from Los Angeles, CA

March 29, 2021 from Yelp.com (Rating: 5.0 out of 5.0)
Deciding to go with Dr. Kuo for my IVF cycle was the best decision I made during my fertility journey. After 4 unsuccessful IUI procedures with Kaiser, my only regret was that I didn't find him sooner! Dr. Kuo usually has a wait list but that is because he sees EVERY patient personally and spends time with you after each visit to explain everything and answer questions. He wants to ensure that every patient of his receives quality and individualized care. I never felt he was being "prescriptive" or treating me like a number, which I have felt at larger IVF group centers. Dr. Kuo never once tried to rush me through my cycle. He genuinely tries to work with you to ensure the best possible outcome and the right conditions, so you do need to be patient! Other IVF clinics try to push as many patients through as possible because they mostly care about making money. Dr. Kuo truly wants you to have a successful outcome. I had to cancel my transfer 4 times to make sure everything was right before my embryo transfer. He would adjust my dosages and prescriptions and tailor it to my situation to see what my body responded to best. After the transfer, he monitored my pregnancy, added hormone support and did everything he could to keep me pregnant! Even if I didn't have a successful transfer, I would still give Dr. Kuo 5 stars because I feel confident that Dr. Kuo did everything he could and I was beyond satisfied by the care I received. I would go back to Dr. Kuo in a heartbeat.

Blue was my nurse/patient coordinator and she also deserves the highest praise. She knew my cycles better than I did! She reminded me when my period was coming and to take medications, etc. She really made me feel comfortable and at ease during this otherwise scary and uncertain process. After my visits, Blue sat down with me to review my medications and ensure I understood everything before I left. She regularly checked in on me throughout the entire process. I could not have asked for a better nurse and doctor. They are the dream team! I have consulted with HRC and SCRC, two of the larger IVF groups and it was so difficult to communicate with someone about your care to ask any questions. Dr. Kuo and Blue were easily reachable with by phone or text to answer any questions or concerns. This is pretty unheard of when it comes to any other doctor's office! The whole staff was thoroughly wonderful. I never had to wait for my appointments and was seen very promptly. Honestly such stellar service and care all around.

If you're reading this and considering IVF, I know it is a difficult journey often filled with a lot of heartbreak. The process can be overwhelming and emotional. Seeing Dr. Kuo and Blue truly made this experience as best as it could be. I was sad to "graduate" to my primary OB/GYN because I enjoyed my visits with them so much. Regardless of what the future holds, I will always appreciate the compassionate care I received from Dr. Kuo and Blue.
- Christine C. from Los Angeles, CA

March 25, 2021 from HealthGrades (Rating: 5.0 out of 5.0);
March 24, 2021 from Yelp.com (Rating: 5.0 out of 5.0); and
March 24, 2021 from Vitals.com (Rating: 5.0 out of 5.0)
Title: Great Care
Dr. Kuo and our patient coordinator, Blue, were amazing while we were under their care. They were both very kind and truly care for their patients. Our experience was an extremely positive one. For any questions or concerns, Dr. Kuo and Blue would respond promptly. There was also no wait time at the office and office staff were friendly as well. Dr. Kuo was detailed and thorough when treating us, prescribing medications and reviewing our plan of care. We've had experiences with other fertility physicians and Dr. Kuo and his staff are hands down above and beyond.
- Chantel T. from San Gabriel, CA

March 3, 2021 from Yelp.com (Rating: 5.0 out of 5.0)
Dr. Kuo and my nurse Blue are miracle workers. And his entire team is amazing. Because of them, I'm pregnant, and my husband and I are so happy.

After unsuccessful IUI procedures and a treatment I received in a well-known fertility clinic group in Los Angeles, I knew I didn't want to go back there for a next step. I chose Dr. Kuo because I thought it was a good sign he has all his price of the treatments listed on website. I have never seen any fertility clinic website like that. So I made an appointment around January 2020 for initial consultation which happened in June 2020. You do have to wait some time after making an appointment. You will know why when you meet him. So if you are reading this wanting to get pregnant, I suggest you to call them and get on a waiting list.

Dr. Kuo cares every single patient himself and he and his team take a really good care of their patients. Honestly, after a treatment I received in the other fertility clinic (I'm not going to get into it since this is a review for Dr. Kuo,) it felt like a VIP treatment. I have never ever met any doctors or nurses who give their cell numbers to patients so they can reach out to them anytime when there are concerns or questions.

My beloved nurse Blue, she was literally available for me 24/7. On the first day of the shots for egg retrieval, she texted me 5 minutes before the time (10pm) to remind me and asked me how it went after. At the pharmacy, she told me to send her a picture of medications to make sure I wasn't missing anything. There were a lot of medicines for egg retrieval and it was a bit overwhelming. She sat down and explained over and over until I understood whenever I had new medications. She always personally made sure that I was on the right track. Even after I became pregnant from first try, thanks to Dr. Kuo, and graduated the clinic, she still asks me how I am doing with pregnancy and answers my questions!

As much as I admire Dr. Kuo, Blue definitely made my experience there special. Because IVF is a very sensitive treatment, I feel like having a great nurse that sincerely cares about you is a must. I feel so lucky and grateful to have the best IVF doctor and nurse. I would confidently recommend them to anyone and will definitely go back to them when we are ready for a second baby!
- Megumi E. from Burbank, CA

January 30, 2021 from Yelp.com (Rating: 5.0 out of 5.0)
Dr. John Kuo is the best fertility doctor ever. He is very professional and knowledgeable. He patiently explains all the procedures and processes that my wife and I need to go through in every detail before taking any actions. During the process, He is very responsive to any questions that my wife and I have. Also, nurse Blue is very nice and kind. She took great care of my wife. Right now, my wife is already pregnant for about 12 weeks. My wife and I were very happy about the result we got.
- R J. from Rowland Heights, CA

January 25, 2021 from Yelp.com (Rating: 5.0 out of 5.0)
When searching for a fertility doctor, I knew I wanted to go to a private practice instead of a big group of center. Last year, just before Covid, Dr. Kuo had a three month wait and a substantial first-appointment/consultation fee. After reading the reviews, I decided to go with Dr. Kuo and I'm so so happy I did. He was knowledgeable, competent and kind. Being 35 and having already been trying for 5 years, I knew I wanted to do IVF. Dr. Kuo and Eliana stayed in contact with and walked me through each part of the process. They even gave me all the information I needed to find the medication through less expensive means on my own. We did the egg retrieval during the pandemic and they were professional, safe and reassuring. We got 2, pgs normal embryos from my one ovary! We delayed the transfer so I could heal and so that I could get a polypectomy, and somehow, someway, I got pregnant on my own the cycle before the transfer. Dr. Kuo and Eliana were by my side from the beginning of the pregnancy all the way to 10 weeks. They monitored me closely, added hormone supplements, and I felt so safe knowing I was doing everything I could to make this one stick! So far so good. Though I didn't exactly get pregnant through IVF, I still credit Dr. Kuo and his team for this pregnancy.
- Kristy A. from Las Vegas, NV

January 21, 2021 from ChineseInLA.com 洛杉矶华人资讯网 (Rating: 5.0 out of 5.0)
我是之前看了一个华人试管婴儿医师,做了两次移植都失败了,后来通过朋友推荐了郭医生给我,一次就怀上了。郭医生真是一个非常有能力,有责任心处处为病人着想的好医生,将自己的私人联系方式给每一位病人,无论有什么问题随时咨询,他都会尽快回复,这样的医生十分少见。还有一位热情可爱的护士BLUE,每一次回诊所她都会不断鼓励我,还有如果有什么问题不明白,她都会很有耐心的解释清楚。遇见这么好的医生和护士、感恩!我强烈推荐郭医生和他的团队,相信他们一定会为你带来好孕!
- 8775Elise from Los Angeles, CA

December 22, 2020 from Vitals.com (Rating: 5.0 out of 5.0)
My wife and I started our journey to have a child at another facility but we were happy with our transfer to Dr. Kuo. We were doing IUI with one fallopian tube so we knew our chances depended on accuracy and timing. The office is clean and comfortable, and the equipment is top of the line.

Luckily our Fairfax Cryobank was 5 minutes away (which I highly recommend) so we were able to pick up vial and bring it with us to our appointments to avoid the shipping costs. Essentially the overall process for our IUI was timing our ovulation window at home with at home LH strips (we used Pregmate off amazon). I used the app Premom which allowed us to organize our strips very easily and allowed us to send to Dr. Kuo to share our progress. When we believed we were ovulating we would message Dr. Kuo and Eliana to confirm, and come in the next morning.

Our appointments were always on time, Dr. Kuo was always professional, honest, and looking out for our best interest.

Eliana was just amazing, she provided the emotional support and was always so kind to us especially when the news wasn't what we wanted to hear.

We are now 17 weeks pregnant off of our 3rd IUI try. The whole experience was emotional. Best advice I can give is be kind to you and your partner, and things will happen, just be patient.

We would recommend Dr. Kuo and his office to anyone.
- Maghan B. from San Francisco, CA

December 16, 2020 from ChineseInLA.com 洛杉矶华人资讯网 (Rating: 5.0 out of 5.0)
通过ucla的妇科医生推荐的郭医生(是我妇科医生的导师),太幸运了。郭医生真的很优秀,又特别特别的负责任,不分节假日,有什么问题可以随时联系到,让我非常的安心。还有热情可爱又nice的小护士Blue,在我特别沮丧无助甚至绝望的时候,一遍一遍不厌其烦的帮我,不断的鼓励我,如果没有Blue的帮助,真的不知道那些黑暗的日子,我一个人怎么去面对。遇见这么好的医生和护士,感恩。
- Nicole Yan from Los Angeles, CA

December 14, 2020 from Yelp.com (Rating: 5.0 out of 5.0)
I am so proud of myself for having found Dr. Kuo, a miracle doctor, a man of integrity who is highly competent, mind-blowingly diligent and thorough, exceptionally caring and who appears to get immense satisfaction from the success of his procedures, not from the material aspect of his job (which was very obvious to me due to the stark contrast with the experience I suffered at money-only focused HRC Pasadena, the other IVF clinic).

Dr. Kuo takes very few clients but if you can get him as your doctor, do it! I greatly doubt there is anyone better than him.

After two disastrous for my emotional, physical and financial wellbeing rounds of IVF at HRC Pasadena (the other IVF clinic), which resulted in one unusable embryo, I turned for help to Dr. Kuo. After just one painless and very gentle on me round of IVF with Dr. Kuo, I became pregnant. This seemed like a real Christmas miracle to me, especially considering an extremely low ovarian reserve grade of "2" that HRC Pasadena assigned to me (which basically meant that at the age of 37 I was a great-grandma with dire prospects).

Dr. Kuo approached every little step of my process with a mathematical precision. Every decision of his was very well thought-through, measured and re-measured, weighted against other scenarios - it felt like we were at NASA planning a rocket launch. During my one IVF round, Dr. Kuo spent at least 20x more time on me than HRC Pasadena doctor during two IVF rounds, and all of that for half a price I paid at HRC (Dr. Kuo's pricing is comparable to HRC Pasadena's). I think, besides his knowledge of course, Dr. Kuo's mathematical precision, diligence and care were the reason for my success from the first try. Below are some specifics:

1. Timing of egg retrieval is a major driver of IVF success vs failure. As part of IVF cycle, a patient receives hormones to allow multiple eggs to grow quickly. The growth of eggs must be monitored carefully (ultra-sound checks) to properly calculate the timing of egg retrieval. Miscalculation by one day can result in the dying of matured eggs (if retrieval date is set too late) or in retrieval of immature eggs that won't fertilize or survive. Dr. Kuo monitors the growth of eggs like a hawk to schedule your retrieval properly - I was honestly emotionally moved to experience such a VIP care. I think I would take this for granted if I didn't have a bad experience at the other IVF facility.

2. Ultra-sound appointments - all performed by Dr. Kuo. The importance of ultra-sound checks is immense: they allow to (i) adjust the dosage of hormones and (ii) set proper timing for retrieval. At the other IVF facility a great portion of ultra-sound checks were performed by the doctor's assistant. In contrast, Dr. Kuo schedules more ultra-sound checks than other IVF facilities, and performs 100% of these checks himself.

3. Dosage of hormones is adjusted, if needed, at each ultra-sound appointment. Dr. Kuo takes time to examine the growth of follicles during an approx. 10-day hormone injection period, and adjusts the dosage of hormones to slow/accelerate the growth after each ultra-sound check and blood test, if needed. Again, I was very impressed by this step that the other facility didn't bother to implement.

4. Two biopsies are performed to accurately calculate the proper embryo transfer window (vs just one at many other IVF facilities). Even after you have viable embryos stored for transfer, your IVF journey is far from over. Per articles I found on Google, the chance of your embryo implanting (resulting in pregnancy) after the embryo has been transferred into your uterus is only 60%. I was shocked to learn about these stats. That's why it's so important to identify proper implantation window during which your lining is most friendly to the embryo, and to have your embryo transfer scheduled during that window. Thanks to two biopsies Dr. Kuo performed, we were able to identify a specific 12-hr window during which my embryo had to go in. With only one biopsy performed by many other facilities, I would get a significantly less precise 24-hr range, which would mean I would have only a 50% chance of catching the best timing for transfer.

5. Instant access to Dr. Kuo anytime. Dr. Kuo provides you with his cell number - also, very unusual and quite awesome. He has responded to all my texts very promptly with great detail.

I recommended Dr. Kuo to my sister. I would highly recommend him to my friends and anyone I deeply care about and wish well. If you have any questions, please send me a private message - I might not respond immediately, but I will respond. Good luck! Based on my IVF experience that didn't start too well, I know this is doable with a great doctor!
- Angelika V. from Burbank, CA

December 6, 2020 from Yelp.com (Rating: 5.0 out of 5.0)
I had selected Dr. Kuo after researching several IVF clinics, reading a large amount of yelp reviews, and meeting three IVF doctors.
Everything great that other yelpers mentioned about Dr. Kuo turned out to be true. If I had to list everything that was great about Dr. Kuo, it would take me forever, and my list would have no end.

If you are reading this review, you may have already experienced heartbreak due to infertility, as I had. So, I was looking for a doctor who was sensitive to my financial limits, who would respond quickly and thoroughly to my questions, and who would work very very very hard to help me through this difficult journey. Dr. Kuo was that person.

I had a lot of quirky and oddball questions for Dr. Kuo as I knew very little about IVF and was super anxious. Dr. Kuo always took my questions seriously and responded respectfully and quickly.

I had my initial consultation with Dr. Kuo in January 2019 and gave birth to a healthy baby by July 2020.
- Hello H. from Los Angeles, CA

November 9, 2020 from Yelp.com (Rating: 5.0 out of 5.0)
My review is 2 years overdue as my twins (thanks to Dr. Kuo) are a little over 18 months in age. My partner and I really wanted twins- a boy and a girl. Our situation was a little more complicated as it would involve me donating my egg and fertilizing her egg so there was a 50/50 chance of us having twins. Instead, we decided to do reciprocal IVF, where I carried her male egg and she carried my female egg. Dr. Kuo made it happen- we were able to fertilize our eggs separately then implant the embryos on the same day in order for them to have the same birthday. Dr. Kuo was very meticulous throughout the entire process, he definitely tailored the process to meet our needs. He was very kind and compassionate, always available whenever we had questions. We referred other friends to him who have successfully given birth recently. I highly recommend him to anyone serious and interested in the process. The kids are happy and healthy and we can't thank him and his office team enough!
- R A C. from Los Angeles, CA

November 4, 2020 from Vitals.com (Rating: 5.0 out of 5.0)
Title: THE BEST EVER
My husband and I are very grateful to Dr. Kuo, he has been a blessing from God to our lives. I do not regret having waited long for my initial appointment with him. After several visits to other fertility centers without positive results I decided to do to search on the internet and I found him. Dr Kuo is an excellent professional and a great human being. He is committed, responsible and takes care of you during and after the process, making you feel safe. He is a person with total knowledge of what he does, since I heard him I thought he was a scientist, Every appointment with him is really productive and he does everything to maintain control of the whole process from beginning to end. . Today after so much, we can say that it was all worth it, thank God and Dr. Kuo my IVF was a success and now I am sweetly waiting for my gift of FAITH. I can only tell you, do not hesitate if you came here looking for answers. Dr Kuo is the best decision you can make, there is no other like him. Is the best of all. God bless Dr Kuo for good health to continue making families happy. Braulio & Mile
- Braulio & Mile from Los Angeles, CA

October 23, 2020 from HealthGrades (Rating: 5.0 out of 5.0);
October 22, 2020 from Yelp.com (Rating: 5.0 out of 5.0); and
October 22, 2020 from Vitals.com (Rating: 5.0 out of 5.0)
Title: Five Stars
It has taken me some time to formulate the right words to reflect my true gratitude and admiration for Dr. John Kuo and his awesome team. My journey to becoming a parent (like many of you that may be reading this) has been a long, arduous, physically, financially, and emotionally taxing one. After an unsuccessful first round of IVF at a nearby large clinic, I stumbled upon Dr. Kuo's practice to see about trying IVF another time. Admittedly, the long wait time to have my initial consultation with him was daunting. But, I am so glad I decided to wait as it was probably one of the best decisions I have made in my life.

To sum up my time with Dr. Kuo and characterize him as a doctor, I'd say that he is absolutely stellar and a true blessing. The true definition of a consummate professional and awesome human being. He is exceedingly meticulous, patient, and a true perfectionist (just to find a few positive words to describe him, as there are certainly plenty more). He carefully crafts his treatment plan on you as a patient---as an individual with unique needs. In my experience, that isn't always the case with many physicians. You truly feel like a patient and a person in his care, and not just a number in a long assembly line.

As of this writing, I am approaching the halfway mark into my pregnancy (as a result of Dr. Kuo's treatment). Regardless of what the outcome could have been and what will hopefully ultimately be (crossing fingers), I will always admire Dr. Kuo and appreciate the service I received from him and his talented team. I have definitely missed them since graduating on to my primary OB/GYN.
- Vickey B. from Los Angeles, CA

October 15, 2020 from ChineseInLA.com 洛杉矶华人资讯网 (Rating: 5.0 out of 5.0)
Great Doctor.
- 劉龍珠律師 from Los Angeles, CA

October 15, 2020 from HealthGrades (Rating: 5.0 out of 5.0);
October 14, 2020 from Yelp.com (Rating: 5.0 out of 5.0); and
October 14, 2020 from Vitals.com (Rating: 5.0 out of 5.0)
Title: BEST DOCTOR
Dr. Kuo has the best possible experience, and he is providing me with the highest quality of care in this challenging and stressful process. He has always been very professional and knowledgeable in all of our dealings with him. Dr. Kuo's heart is in his work: dedication, attention to detail, warmth and professionalism are what defined Dr. Kuo and his team. The technology used in Dr. Kuo's clinic is the most advanced and state of the art equipment in any medical facility I've seen. Dr. Kuo gave me his personal call phone number, and he provided a personal touch and been extremely helpful with any needs we had. I enjoyed receiving the VIP treatments provided by Dr. Kuo. I am very happy that I have found the best doctor out there. Dr. Kuo made my dreams come true.

郭医生拥有最好的经验,并在这个充满挑战的过程中为我和我夫人提供了最高质量的护理。在我们与他的所有交往中,他一直都是非常专业和知识渊博的。郭医生的心是放在他的工作中:奉献,注重细节,热情和非常专业的。 与其他诊所使用的设备相比,郭医生的诊所使用的技术设备是最先进的。 郭医生为我提供了他的私人电话号码,而且在与我们接触时他的态度是非常亲近的,对我们的需求有很大的帮助。我很享受郭医生提供的贵宾治疗护理。我很高兴找到了最好的医生给了我最好的照顾。 感谢郭医生,使我的梦想成真。
- David L. from San Francisco, CA

September 2, 2020 from ChineseInLA.com 洛杉矶华人资讯网 (Rating: 5.0 out of 5.0)
我现在已经怀二胎啦,第一胎2017年也是找郭医生做的IUI。想起以前多年不孕真是操碎了心,为了找到好医生,参考了很多医生的评价,最后选了评价最好的郭医生。果然没有选错,郭医生真是一个非常有能力,有责任心,处处为病人着想的医生。郭医生可能是唯一一个把自己的私人电话给你,让你随时有问题都可以联系的医生吧。我是属于易流产人群,偶尔流血,身体不适,经常下班时间会打扰到他,他都会很有耐心并且第一时间回复信息帮我解决问题。谢谢郭医生。
- Alina Liang from Alhambra, CA

August 27, 2020 from Yelp.com (Rating: 5.0 out of 5.0); and
August 27, 2020 from Vitals.com (Rating: 5.0 out of 5.0)
Title: Five Stars
I am so grateful to Dr. John Kuo for helping my husband and I start our family. Before I met Dr Kuo, I had been to a number of fertility doctors in Beverly Hills and LA, and no success in conceiving. On top of that, I felt so frazzled and anxious every time I left the doctors office. When I found Dr Kuo, the difference was like night and day. There were happy, pregnant women in the waiting room. Dr. Kuo took so much time explaining everything to me and answering all of my questions. I really felt cared for by him and his team, which helped the whole process. I had done my research to find a doctor who had the highest success rates, and luckily with Dr Kuo, you get the best chance of success along with the best bedside manner. We got pregnant on our first round of IVF, and we were able to freeze a number of healthy embryos for the future. Our beautiful, healthy daughter is now 2 years old, and we are starting to think about #2. We are over the moon with our experience with Dr. Kuo, and couldn't have found a better doctor to help us through this journey!
- Orit T. from Los Angeles, CA

July 28, 2020 from Yelp.com (Rating: 5.0 out of 5.0)
Dr Kuo is the best doctor I've ever had! He is very personable, attentive, knowledgeable, and is always on time! I found IVF Fertility Center through Yelp after reading all the great reviews it has. Immediately, I made an appointment for the initial consultation but they were so booked it wasn't for another 6 months! I later found out that he doesn't take on multiple new patients at once because he believes in giving his current patients his time so that they are not left in the dark because the office is too busy. He is always the one calling/texting me the results of my tests. If I have any questions, I can ask him at any time because he provides all his patients with his personal phone number. I have even texted him at 10pm before and he still responded. You can tell he really cares about his patients and their well beings. He is open 365 days a year and if for any reason he can't be there for your appointment he will call you and let you know to see if you want to reschedule, not the office...him!

His office staff is awesome too! They greet me by my name right when I walk in the door. And after each appointment, they will send me an email of my medication/appointment schedule so I won't forget. If I need medications, they will help me call it in to the pharmacy of my choice so all I have to do is pick them up when they're ready. And I cannot thank Judith enough for being so good at drawing blood! Everywhere else I go it takes them multiple tries to get my veins because they're small and they wiggle but not her! I graduated from the clinic last Friday but I wish I can take her with me because I know there will be many more blood draws to go! Thank you Dr Kuo and staff for making my experience there so memorable and helping me get pregnant!
- Belle C. from Lamanda Park, Pasadena, CA

July 28, 2020 from Yelp.com (Rating: 5.0 out of 5.0)
My husband and I are so glad we found IVF Fertility Center. We were trying to conceive for about 3 years. I've tried IVF overseas and researched a bunch of clinics here to find the right one. I've had initial consultations with a few doctors around LA/OC area and each time I left unsure whether I wanted to proceed. I was about to start my treatment with a different doctor, when IVF Fertility Center called and said someone cancelled and if I would like to push my appointment up. Of course I took it without hesitation after reading so many great reviews.

When my husband and I met Dr. Kuo, we knew after our initial consultation that he was the doctor we wanted to go with! He pays attention to all the little details and thoroughly asks about your ttc history. Dr. Kuo really tailors the treatment to your needs, rather than forcing you to fit a general treatment he does for all patients. Eliana who was our coordinator, and all the staff were awesome as well. Communication, responsiveness, prompt appointment times were all a plus! The office is also CLEAN! Other positives were that the clinic is open every day. EVERY DAY! So if you need to see the doctor on the weekend, it's not a problem. Also, Dr. Kuo is the one that calls you with all the results and they email you all the information as well so you have it in writing.

If you're considering IVF or any other infertility treatment, you won't regret going to Dr. Kuo. Him and his staff are amazing. I just graduated from their clinic yesterday and so sad that I won't be seeing them for the rest of my pregnancy.
- Audrey P. from Los Angeles, CA

July 28, 2020 from Vitals.com (Rating: 5.0 out of 5.0)
Title: Exceptional IVF Doctor
Dr. Kuo is simply amazing. I completed one cycle of IVF treatment with him and currently 11 weeks pregnant. He is detail-oriented and won't overlook any information. He will tailor the treatment to your needs. He is compassionate and makes you feel comfortable. He explains everything thoroughly so that you know exactly what is going on. My husband and I are so glad that we found Dr. Kuo and his team. Eliana who was our coordinator is also amazing! Communication with the entire staff was a breeze. I definitely recommend anyone with infertility issues to give Dr. Kuo a visit.
- Anonymous from California

July 28, 2020 from HealthGrades (Rating: 5.0 out of 5.0)
Dr. Kuo and his staff are amazing. My husband and I are so glad that we found them and was able to complete a cycle of IVF with them. Dr. Kuo is exceptional at what he does. He is thorough with his examinations and takes his time to explain to you all the medical terms and why he's taking a certain approach. I've done IVF overseas and ended in a miscarriage. I've also consulted with numerous doctors in SoCal and left the office unsure if I wanted to proceed. After the initial consultation with Dr. Kuo, I knew we just had to go with him and so glad that we did. IVF with FET was a success and currently pregnant.
- apai from California

July 20, 2020 from HealthGrades (Rating: 5.0 out of 5.0)
My husband and I are so fortunately to have found Dr. Kuo. Dr. Kuo is very detailed and the whole team is very friendly and helpful. Dr. Kuo sees us in every single visit and performed all the procedures himself. We also have his cell number so in case we have any questions. He answered our text almost right away regardless of the time. I ended up only had one embryo so Dr. Kuo suggested doing an ERA cycle. Guess what ? I am pregnant with my one and only embryo ! We can't thank Dr. Kuo and all his staff enough for their professionalism, friendliness, and kindness. They made this very emotional journey so much smoother. We are so grateful!!!
- Anonymous from California

July 18, 2020 from Yelp.com (Rating: 5.0 out of 5.0)
On July 3, 2020, my wife and I welcomed our first baby into the world after two unsuccessful pregnancies. It was one of the most surreal and emotional moments of our lives, and it couldn't have been possible without Dr. Kuo, his friendly and hardworking medical assistant, Eliana, and the rest of his team. Words cannot describe the amount of gratitude we have for them.

Let me preface by saying that my wife did not go through IVF. My wife was diagnosed with a thyroid condition that made it very difficult to keep a viable pregnancy past a few weeks. Her condition required close monitoring, weekly blood draws, and frequent tweaking of her medication in order for her to carry a baby to full term. After her second unsuccessful pregnancy, we started looking around for a fertility specialist to discuss our options. We knew that we probably needed some help from science, but we wanted to consider IVF as the last option.

We first consulted with another popular, multi-branch fertility center in Pasadena. At first, everything looked great. The office looked very luxurious and was practically made of money. The doctors were all very qualified on paper and seemed to be nice people. However, during our initial consultation, we felt like IVF was being crammed down our throats. We made our position clear that we only wanted to pursue IVF as a last resort, but no one seemed to be listening. Everything that was presented to us was IVF this, IVF that. A representative from the finance department gave us a price schedule that included "addons" to increase the likelihood of success or to otherwise benefit the baby. The whole process just made us feel like all they cared about was the $$$. The doctors did not seem like doctors anymore; they were more like salespeople.

Then, we met Dr. Kuo.

We were not supposed to be seeing him for another few months due to his busy appointment schedule. However, my wife and I were able to conceive on our own, and it became urgently necessary to see a reproductive endocrinologist who could assess my wife's condition and prescribe the right medications to keep the pregnancy and to avoid a third miscarriage. At this point, the doctor from the other place that we consulted with (who was also a reproductive endocrinologist), practically abandoned us. He became unreachable and only had his assistants communicate with us. We suspect that it was because we were not pursuing IVF with him and thus there was not much money to be made from us.

Dr. Kuo agreed to move up our appointment by 3 months and see us the next morning to try to save this baby. Even though we were not going to pursue IVF or any other costly procedure with him, Dr. Kuo still accepted us as patients. He could have told us that it was not possible to cut in line in front of his other patients, and I would have accepted it. Dr. Kuo is a compassionate human first, highly-qualified fertility specialist second.

As soon as we were onboarded, we were put into a text message group with him and his wonderful medical assistant, Eliana. My wife and I were amazed at how responsive Dr. Kuo and Eliana both were. Day, night, weekday, weekend, it didn't matter. Whenever we had a question, they answered. It seemed like they never slept or took a single day off. Eliana even called in prescriptions to our pharmacy for us on Sundays. We were blown away at the level of service that we were being provided with, especially given that there was so little money to be made from us. Dr. Kuo restored our faith in fertility doctors and reminded us that not all of them are robot salespeople; some of them are still human who put their patients before profits.

Our pregnancy story is long and emotional. Thanks to Dr. Kuo and his team, the ending is a happy one. We are looking forward to the day when we will tell our daughter that she was made with a lot of love, a little science, and compassion from a world-class doctor.
- John K. from Los Angeles, CA

July 13, 2020 from Vitals.com (Rating: 5.0 out of 5.0)
Title: 5 Stars!!! Highly recommended!!!!!
We are so glad we came here! I didn't do a lot of research when finding an IVF doctor. I was referred by a friend and I yelped and google searched it. I read all the reviews and decided to make an appointment with Dr. Kuo. The first available appointment for first consultation was 6 months later so I set the date and immediately filled out all the forms they have asked. After the consultation, my IVF journey has officially started. It was indeed a roller coaster ride but Dr. Kuo and all his staff was so wonderful and kind and knowledgeable and they were there for you the whole time. I never have to wait to go in for my appointment and Dr. Kuo gave me his own cell phone number. Anytime you have any questions he will answer you almost right away. I've read many reviews from other IVF facilities and the number one complaint was the wait time. How you have to wait to go in and wait for your blood draw and wait for a billing question or even wait for someone to answer your phone call. But this never happens here with Dr. Kuo and all his staff. I even read some reviews that they rarely see the Dr. himself and it's always with nurses. Again, this will never happen here. All your appointment is with Dr. Kuo and he will explain in detail what's going on. My egg retrieval result wasn't great which only resulted in one normal embryo but I was very grateful I got pregnant after doing ERA cycle. I can't thank Dr. Kuo and his staff enough for everything they've done. I highly recommend Dr. Kuo to anyone who wants to start their IVF journey. It's a very emotional journey and you really want to have a strong team on your side and Dr. Kuo is it!
- Anonymous from California

June 20, 2020 from Yelp.com (Rating: 5.0 out of 5.0)
Dr. Kuo is 5 stars plus! We are not done with our journey. However, from our initial consultation, my husband and I knew we had lucked out as patients with such a detailed and caring fertility doctor. While private offices run a business, this did not feel that way to us. Dr. Kuo chooses to take less patients, which involves a waitlist, because he genuinely cares about his patients and getting the best success rates for them. We have never had to sit in the lobby waiting with a bunch of other patients like a factory line, which you see at most doctors. It truly feels like you are the only one there and Dr Kuo, as well as his staff have their full focus on you and your "case".

We are needing a surrogate for medical reasons - this requires extra work and patience and Dr Kuo has been very helpful in helping us navigate this process, as well as being "picky" with who we choose because he wants the best results for us. This mentality is also clear as he's open 7 days a week and provides his personal cell to all his patients (he actually responds quickly and at all hours!!), which is best for this line of business as timing is so critical during treatment. Most other doctors seem to close on Sunday or the weekend, and shutdown even if that's the best day for treatment and monitoring. I can go on about why Dr. Kuo and his team are highly recommended, but I think his choice to hand out his personal cell and basically live and breathe his work speaks for how much he truly wants the best for you!!!
- Connie C. from Pasadena, CA

June 15, 2020 from HealthGrades (Rating: 5.0 out of 5.0)
My husband and I are extremely fortunate to have used IVF Fertility Center and Dr. Kuo. We were introduced to Dr. Kuo through a relative. We are glad to say both of our families have babies on the way. Dr. Kuo is supported by a handful of knowledgeable and friendly nurses that all have worked at other treatment centers. We had positive experiences with every one of them, especially Blue. She is very nice and helpful. She always cheers me up. Dr. Kuo's Pasadena clinic is very clean and has the most updated ultrasound equipment. We highly recommend Dr. Kuo for those that are considering fertility treatments and feel that we could not have had a better experience anywhere else. The process is long and often times there are challenges so it is critical to have a doctor that you trust. We are very grateful to Dr. Kuo and his staff.
- Cecilia from Taiwan

June 14, 2020 from Vitals.com (Rating: 5.0 out of 5.0)
Title: Thank you!
My wife and I are extremely fortunate to have used IVF Fertility Center and Dr. Kuo. We were introduced to Dr. Kuo through a relative. We are glad to say both of our families have babies on the way. After visiting several fertility treatment centers in the Southern California area we ultimately decided on Dr. Kuo because of his care, attention and professionalism. Dr. Kuo provides his cell phone number to his patients and is the primary contact for everything (this is very very rare). Dr. Kuo would personally deliver test results (usually in the afternoon of a morning visit) and would respond to questions/concerns within hours if not minutes. We were able to reach him at all times. We found during our research and consultations that other treatment centers worked more like factories as you were shuffled from room to room as you spoke to 4 or 5 different people in one visit. Some even charged extra to speak to a doctor. Their waiting rooms would be filled with people which made the experience uncomfortable especially if you were there for hours. When you visit Dr. Kuo you will never sit in a waiting room for an extended period of time. Dr. Kuo never double books patients and promptly sees you at your scheduled appointment time. Because of this, patient appointments will be cancelled if you arrive more than a few minutes late so promptness is important, my wife and I very much appreciated this. We commuted from West LA and did not want to spend an hour in a waiting room after a long drive. Additionally, you will also rarely see other patients which makes the whole experience extremely private. Dr. Kuo and his staff work 365 days a year and accommodates the patients schedule to ensure optimal conditions for a successful treatment cycle. We had appointments on Thanksgiving Day and several Sundays during the treatment cycle which tells you about the care provided by Dr. Kuo and his staff. After going through the process, we learned that even a day can make a difference in having the optimal implementation window. We liked Dr. Kuo's conservative style as he will only commence a procedure if he feels the situation is optimal. While at times this was extremely frustrating, having a failed transfer is even more disappointing and over the long run will be more expensive. Dr. Kuo is supported by a handful of knowledgeable and friendly nurses that all have worked at other treatment centers. We had positive experiences with every one of them, especially Blue. She is very helpful and easy to work with. Just as a heads up, Dr. Kuo's father, Martin, also works for him. Dr. Kuo's Pasadena clinic (most appointments) is very clean and has the most updated ultrasound equipment. Transfers and retrievals are done at a clinic in Encino which also houses the lab. We had positive experiences with the nurses and embryologist in Encino as well. Once again, you will rarely see other patients at the Encino clinic. We highly recommend Dr. Kuo for those that are considering fertility treatments and feel that we could not have had a better experience anywhere else. The process is long and often times there are challenges so it is critical to have a doctor that you trust. We are very grateful to Dr. Kuo and his staff.
- Anonymous from Taiwan

June 14, 2020 from ChineseInLA.com 洛杉矶华人资讯网 (Rating: 5.0 out of 5.0)
我们很幸运第一次做试管就找到Dr.Kuo. 而且现在已经怀了可爱的小宝宝. 他真的是一个很用心的医生, 非常关心他的病人, 医术非常好, 帮我取了很多卵, 配成功非常多的胚胎. 他不会强迫你做不需要的手术或测验. 他是真心帮助每位病人怀孕. 诊所小姐Blue人美心善 做事效率高! 非常推荐Dr. Kuo.
- CeciliaW from Taiwan

Year 2019 from FertilityIQ (Rating: 10 out of 10)
How was your experience with John Kuo at IVF Fertility Center?
Dr kuo respects our wishes, he takes time to review and know his patients. He is extremely detailed and gave us accurate information. He gives us options and helps us choose the best course of action. He spends so much time and is dedicated to his patients. I am a nurse and he is the gold standard doctor.

What's one piece of advice would you give a prospective patient of John Kuo at IVF Fertility Center?
Your RE should know your case and offer option plans. When things fail they should have backup plans. The doctor should spend more time doing scans and ensuring things are going well and if it isn't adjust course of meds right away.

During treatment, were you treated like a number or a human with John Kuo at IVF Fertility Center?
Dr kuo spends time explaining everything. He does all the ultrasounds and makes all the calls giving you results and making sure you don't have any other questions. He also makes sure that your appointment time is always met.

Describe the protocols John Kuo used in your cycles at IVF Fertility Center and their degree of success.
Dr kuo saw me every 2 days. He performed ultrasounds and labs.

Describe your experience with the nursing staff.
Very responsive, compassionate and detailed.

Describe your experience with IVF Fertility Center.
Clinic is clean, easy parking. Convenient location. Less than 5 minute wait time which is a miracle! Follow up emails are immediate. Equipment is up to date. Rooms are reasonable huge, screens are easily located so you can see ultrasound images and get explanations during visit. Quiet neat and great privacy.

Describe the costs associated with your care under John Kuo at IVF Fertility Center.
Clinic has a list with breakdown on cost for everything. Total treatment roughly around 23k

Describe John Kuo's approach to eSET (elective single embryo transfer) vs. multiple embryo transfer at IVF Fertility Center.
Dr kuo felt that we could decide on how many we wanted to implant. He did warn us the higher the number the more risk there will be.

November 19, 2019 from ChineseInLA.com 洛杉矶华人资讯网 (Rating: 5.0 out of 5.0)
我跟我老公是第一次做试管就找了郭医师丶我们从2018年7月开始做到2019年11月才结束。我们这ㄧ对真的很难做首先我老公大我21岁丶我当时找郭医师时是39岁丶已算是高龄了。刚开始的前3个月是照B超观察看有几颗卵丶没想到我每个月都只有一颗卵丶可怜的我连买卵的想法都有了丶但没想到奇迹出现了丶在我第4个月照B超时终于有3颗卵出现了丶我就开始打催卵针最终催了1颗出来丶所以ㄧ共4颗卵。最后丶在郭医师的认真耐心负责的态度下丶我们终于做人成功。即使我们比别人更难做丶花更多的时间丶郭医师还是非常有耐心的跟我们解释丶而且也不会让病人等很久丶非常专业。而且她们前台的护士也很专业负责认真丶因为她们每次帮我抽血都不会愈血丶一次到位非常精准。我跟我老公很幸运第一次做试管就找对了医生丶不用多花冤妄钱丶劳民伤财。我在这里推荐给要做试管的朋友们丶一定要找郭医师他绝对不会让你们失望的!
- yuan_sunny from Los Angeles, CA

October 25, 2019 from Yelp.com (Rating: 5.0 out of 5.0);
October 25, 2019 from Vitals.com (Rating: 5.0 out of 5.0); and
October 26, 2019 from HealthGrades (Rating: 5.0 out of 5.0)
Title: Best IVF Doctor
We got the fortunate to work with Dr. John Kuo for our IVF treatment and strongly believe he is the best IVF specialist in the Greater Los Angeles area and one of the top in the U.S., for his outstanding professional skills, rich experience and selfless devotions to his patients and career.

We live in a city where only has 5-10 minutes driving to some national renowned IVF centers and doctors, however, after the comparison, we still chose Dr. Kuo as our doctor although we had to drive a lot for each visit, because we are very confident with him and believe he is the best of the best. Period. Finally after one cycle treatment, we have successfully fulfilled our wishes.

Dr. Kuo puts most of his time and energy into patients, and makes every great effort to each success of "the miracle". He gives his personal contact information to every patient and would reply your questions and concerns anytime in a timely manner, which makes the whole process more smoother and assured. It is really rare to see a doctor like him with such dedications.

Dr. Kuo's clinic is very pleasant as well, both locations are nice and comfy. Everyone works here likes family member! We are very impressed with Martin's enthusiasm and kindness, Blue's professionalism and tender care... We would give Dr. Kuo and his team 10 stars if we can. Highly recommended!
- W Y. from Beverly Hills, CA

October 24, 2019 from ChineseInLA.com 洛杉矶华人资讯网 (Rating: 5.0 out of 5.0)
郭医生绝对堪称大洛杉矶地区最好的试管婴儿专家,他具备出类拔萃的专业技能丶丰富的经验与才识丶认真严谨的治疗态度,并且能将绝大部分的时间和精力投入到病人身上,将自己的私人联系方式给每一位病人,有问题随时咨询,他会尽快回复,让治疗的整个周期更加顺利安心,这样的医生十分少见! 我们居住的城市就有全美国最著名的试管中心和专家,但我们依然舍近求远,选择了驾车单程一个多小时的郭医生诊所,因为我们非常相信郭医生的专业素养和口碑!事实证明没有选错,只经过一个疗程周期我们就顺利地实现了愿望。郭医生的诊所环境也非常好,每个人都很和蔼可亲。Martin的热情与善良丶Blue的专业与细心……这里的每一位工作人员都给我们留下了深刻的印象。我们强烈推荐郭医生与他的团队,相信他们一定会为您带来"幸孕"!
- babyangel6210 from Irvine, CA

October 15, 2019 from Yelp.com (Rating: 5.0 out of 5.0)
After a horrible experience with another RE. I found Dr Kuo. He has shown us what the gold standard of care should be like. (You see gold standard mention everywhere but do you actually know a doctor that meets this standard?) My husband and I appreciate the time, effort, dedication and compassion Dr Kuo and his staff offers. Dr Kuo does all the ultrasounds, and gives you all the information you need to make an informed decision. He is also available all the time via phone call, email or text. Wait time at the clinic is nearly nonexistent. It also seems like he never over books patients and ensures adequate time to spend with each patient. Our last clinic was over crowded. While it was a huge well known clinic I can truly say the doctor and nurses never knew our case and offered no explanation after failed attempts. After our first consultation with Dr Kuo we were given so much detailed explanations and options plans. I appreciate the fact that he spends more time evaluating patient before starting a cycle.

After starting a cycle he also closely monitors so that important details aren't missed since we are after all taking hormones and things can change very fast. The clinic also doesn't make you purchase a giant box of meds and then potentially wasting half of it, like our last clinic!

Parking is easy. Clinic is clean and up to date. While the wait may be long, he is definitely worth waiting for. Our first cycle with Dr Kuo and we're happy to say we're having a baby!
- Diane L. from Glendale, CA

October 12, 2019 from Yelp.com (Rating: 5.0 out of 5.0)
Both personal and remarkable, Dr. John Kuo is the best period. We received consultation and even treatment from other well-advertised IVF clinics and doctors and they all have one common characteristic - a one size fits all approach. Before we met Dr. Kuo, many of the clinics did not take the time to understand my wife's unique biology, in terms of fertility, and simply scheduled her around what was convenient for the clinic and doctor, batched and numbered according to patient load. (Be Aware: more and more IVF chain clinics have been purchased by investors / shareholders that are highly profit driven).

In stark contrast, Dr. Kuo gave us his direct phone number and met with us often, even during days when we were the only patient. Other doctors would charge for extra consultation and be screened by a nurse who would convey our request to the physician. Dr. Kuo is accessible, hands on, engaged, and tailors his approach and care according to the needs of his clients; this is what we experienced. When the last doctor we met recommended surrogacy, Dr. Kuo did not agree with the assessment and helped us get pregnant on our first attempt.

If I truly could say all the wonderful things about Dr. Kuo and his team it would fill a book. He is a spectacular physician and highly skilled. He is respected by colleagues in the IVF community and loved by all the families he has helped. We consider ourselves fortunate that we met him; we cannot express this enough.
- My E. from Glendale, CA

July 28, 2019 from Yelp.com (Rating: 5.0 out of 5.0)
When my husband and I decided that its time to see a reproductive endocronologist, I made sure I do my due diligence and looked for a RE that has the highest success rate. Infertily is stressful and the last thing you want is a doctor or a facility that will add stress to what you are already going through.

My husband and I appreciate Dr Kuo and everyone at IVF fertility center. Wait time is under 5 minutes, they do on site blood draw, Dr Kuo personally do each ultrasound but what we really appreciate is how dedicated Dr Kuo is. He spends time listening, answering any questions you have and making sure you understands what options you have.

I was diagnosed with PCOS and develop endocervical polyp. We did 4 IuIs with no lack. Went with IVF, develop mild case of ovarian hyperstimulation and was admitted (Dr Kuo and father Martin even came to visit and spoke with ER and admitting MD regarding plan of care) Did 1st frozen transfer, got pregnant AND carried till 37 weeks, delivered via CS to a healthy baby boy and baby girl. All thanks to Dr Kuo and his team at IVF fertility center!.
- Shiela T. from Monterey Park, CA

May 25, 2019 from Yelp.com (Rating: 5.0 out of 5.0)
Dr. Kuo runs a white glove service practice that my wife and I absolutely loved. Knowledgeable, personable and always accessible are the hallmarks of this office. Thank you Dr. Kuo for helping to fulfill our dreams.
- Howard L. from Los Angeles, CA

May 22, 2019 from Yelp.com (Rating: 5.0 out of 5.0)
Been seeing Doctor Kuo for 10 weeks now. He's been more than wonderful and very attentive. Through out the entire process he's been there for us. We were able to communicate with him almost at anytime whether rain or shine. He's one of the best doctor I've ever met and definitely highly recommended to all.
- Acer C. from Pasadena, CA

May 15, 2019 from Yelp.com (Rating: 5.0 out of 5.0)
Both personal and remarkable, Dr. John Kuo is the best period. We received consultation and even treatment from other well-advertised IVF clinics and doctors and they all have one common characteristic - a one size fits all approach. Before we met Dr. Kuo, many of the clinics did not take the time to understand my wife's unique biology, in terms of fertility, and simply scheduled her around what was convenient for the clinic and doctor, batched and numbered according to patient load. (Be Aware: more and more IVF clinics have been purchased by investors / shareholders that are highly profit driven: statnews.com/2017/12/04/… )

In stark contrast, Dr. Kuo gave us his direct phone number and met with us often, even during days when we were the only patient. Other doctors would charge for extra consultation and be screened by a nurse who would convey our request to the physician. Dr. Kuo is accessible, hands on, engaged, and tailors his approach and care according to the needs of his clients; this is what we experienced. When the last doctor we met recommended surrogacy, Dr. Kuo did not agree with the assessment and helped us get pregnant on our first attempt.

If I truly could say all the wonderful things about Dr. Kuo and his team it would fill a book. He is a spectacular physician and highly skilled. He is respected by colleagues in the IVF community and loved by all the families he has helped. We consider ourselves fortunate that we met him; we cannot express this enough.
- Tura G. from Pasadena, CA

April 24, 2019 from Yelp.com (Rating: 5.0 out of 5.0)
My husband and I are so grateful for finding Dr. John Kuo prior to finding Dr. John I had a IVF fertility treatment elsewhere with no success.

I was feeling discouraged thankfully I searched through yelp and read great reviews on this doctor and decided to give him a try sure enough I did two cycles of our IUI On the second cycle I was pregnant with twin boys if you're looking for a fertility doctor I highly recommend you go to Dr. John Kuo He listens to you explains everything makes sure you understand the entire process my whole experience was amazing
- Jackie R. from Sun Valley, CA

April 13, 2019 from Yelp.com (Rating: 5.0 out of 5.0)
This review is long overdue. Dr kuo is one of a kind. The most responsible, caring, patient doctor I have ever met. I went to him after 2 miscarriages and he did not push ivf on me like 3 other doctors did. He still took care of me as a patient even though I didn't choose to do ivf right away and wanted to try naturally. He answered all my questions and Responded to texts in a timely fashion. I remember I was freaking out one day when I was 10 weeks because I could not find heartbeat using my Home Doppler. Upon contacting him,dr kuo was willing to move up my ultrasound to that day to ease my nerves. I can see his genuine smile when things are going smoothly and his real concern as he was very cautious in his approach. This journey for women like us is not easy at all. But I find dr Kuo's office very supportive and welcoming. Equipment there was top notch. I knew I made the right decision when I waited 3 months to see him. I was sad to have graduated from him at 10 weeks. And I am 18 weeks now. Thank you dr Kuo and his staff for helping me lay a sound foundation and the successful start to current pregnancy. I am so grateful to have his guidance during the most nerve wrecking time. I highly and whole heartedly recommend dr Kuo.
- Doo K. from San Gabriel, CA

March 8, 2019 from Yelp.com (Rating: 5.0 out of 5.0)
I feel very very lucky that I chose Dr Kuo after I wasted money and time with other infertility doctor. It is not only time and money, other doctor just treat you like a product they try to fix without any kindness. I can say I will never find some one like Dr Kuo anymore, his kindness and the way he cares about his patient. He does every single ultrasound, egg retrieval, egg transfer, you will feel totally comfortable without any worries because your doctor is monitoring you so closely. Dr Kuo also has good surgery skills, I don't feel pain after any surgery or egg retrieval. Before him, I thought a small biopsy procedure is extremely painful because that's what I experienced from other doctor, but Dr Kuo did it without any pain, that's just a heaven and hell experience, and Dr Kuo still ask you if you need to rest a little after procedure. You will never find a doctor that replies your message within hours whenever he has time. He is also very very on time, never keep you wait more than 10min, sometimes I really don't understand why we still need to wait more than 1 hour even we have appointment. Every time I go to Dr Kuo's office, I don't feel I am walking into cold and scary doctor's office, his team is always smiling, the remember your name. I am 9 weeks pregnant now and when I say goodbye to Dr Kuo and his team, I feel I don't want to leave them...haha, I know that's weird. I will miss you guys and see you later with my baby. Thank you Dr Kuo, wish you all the best!
- Zhaoli G. from Pomona, CA

March 5, 2019 from HealthGrades (Rating: 5.0 out of 5.0); and
March 4, 2019 from Vitals.com (Rating: 5.0 out of 5.0)
Title: Best IVF Dr there is
My husband and I had our first child through IVF and we wanted to have a second child. After trying again for over two years we knew it was time to go see a specialist again, but we wanted another dorctor because although we successfully achieved our first pregnancy we did not care for our first doctor and the way he treated us. So we searched for a specialist with good reviews that showed he truly cared for his patients. That's how we found Dr Kuo. He does have a long waiting list and even though it was disapointing having to wait months for our first appointment we knew it was a good sign that he doesn't overschedule patients just to make money. Our first visit was so thorough that we left pleased with the answers he gave us. It took a few IUI (just to see if it would work and save money) and then one cycle of IVF for us to get pregnant. I am currently 14 weeks pregnant. We are thankful to God for allowing us to experience parenthood a second time and for putting Dr Kuo in our path to help us reach our goal. Thank you Dr Kuo!
- Anonymous from Pasadena, CA

January 8, 2019 from ChineseInLA.com 洛杉矶华人资讯网 (Rating: 5.0 out of 5.0)
郭医生医德高尚,医术精湛,收费合理对待治疗者非常有耐心,每个检查项目都亲力亲为,每次检查报告都能详细说明给治疗者,根据治疗者情况用药时间很精准,我是一次成功的治疗者,非常感谢郭医生的帮助及治疗,很高兴认识这位世界级水准的医生!而且郭爸爸很耐心的讲解打针步骤和用药时间,非常热情有礼,有魄力!
- 8958soto_1101 from China

November 6, 2018 from FertilityIQ (Rating: 10 out of 10)
Dr. Kuo is very professional in fertility treatment of IVF. He is patient and dedicated and treats every patient as well as his family. He has a clear and decisive mind, treatment skills, so that you will not feel pain at all, and he will give the appropriate treatment according to different patients, he will explain clearly, give the patient respect and self-selection. He start from the first time The new patient's face to face talks, until the patient's ten weeks of pregnancy. All the examinations and OB are handled by him personally. He will also give him his telephone contact and Wetchat for you. When you have any questions, you can contact Dr. Kuo very quick and he will reply to you as soon as possible. Dr. Kuo's medical team is very professional and good service so that you will not feel strange and nervous there. In addition, Mr. Kuo( Dr. Kuo's father)is responsible for teaching injections and taking medicine, he is very patient and responsible. And he is very humorous, knows how to soothe patient emotions and give encouragement! In particular, Dr. Kuo's treatment costs are very reasonable, and Dr. Kuo will try his best to complete the treatment for the patient with the least cost. He is really a conscience doctor and he is bent on helping the patient. I am very grateful to Dr. Kuo and his team for helped me to be pregnant with twins. Now I am ten weeks pregnant! I really recommend Dr. Kuo to you who wants to do IVF. Dr. Kuo is the right doctor for you.

He is patient and dedicated and treats every patient as well as his family. He has a clear and decisive mind, treatment skills, so that you will not feel pain at all, and he will give the appropriate treatment according to different patients, he will explain clearly, give the patient respect and self-selection. He start from the first time The new patient's face to face talks, until the patient's ten weeks of pregnancy. All the examinations and OB are handled by him personally. He will explain clearly, give the patient respect...will try his best to complete the treatment for the patient with the least cost. He is really a conscience doctor and he is bent on helping the patient. I am very grateful to Dr. Kuo and his team for helped me to be pregnant with twins. Now I am ten weeks pregnant! I really recommend Dr. Kuo to you who wants to do IVF.

The clinic is Clean, comfortable, warm and professional! There has big waiting room and Dr. Kuo's certificates all showed on the wall! There are two bright and spacious inspection rooms, which are the most advanced inspection equipment. They also have their own laboratory.

November 5, 2018 from Yelp.com (Rating: 5.0 out of 5.0)
I have been to four great (according to reviews and statistics and our opinion of them) fertility doctors in Los Angeles area. Dr Kuo overall treatment experience and results were the best that we had.
He cares way beyond successful treatment. For example, he still initializes calls and comments on results from our visits to other doctors about my wife health (the day after a visit to a cardiologist) way after being done with us. Who does that?
During the treatment, all his decisions were supported by provided scientific studies.
All the exams were thorough (frankly 4-5 times longer than any other office). All the procedures were fast. Great combination, right?
He is extremely open with prices, no grey zones, no special people needed to explain prices. He will not wait for you to see being overcharged!
What is most important he truly cares for his patients and takes pride in what he does as a doctor (although business is run smoothly as well but it is a business that puts customer first all the time).
His staff is very professional.
His choice of labs/facilities is excellent.
Let me put it this way it was a privilege to have him our doctor.
- Dmitry a. from Glendale, CA

October 18, 2018 from Yelp.com (Rating: 5.0 out of 5.0)
I feel very lucky to have Dr. Kuo and his team to be with us to go through this journey. I have researched and heard a lot of stories regarding to ivf along the process. Based on my experience, what Dr Kuo has offered to us is the best we could expect(see following reasons):

- Dr Kuo is fully dedicated to his profession. His skill is top-notch and he is very considerate to his patients. Egg retrieval is known for the "scary" part of ivf. With Dr. Kuo, my egg retrieval process is as smooth as I could think of. I did not feel any pain and went to work just after one day rest. it is definitely due to the doctor's excellent skill. In addition, Egg Transfer is also the critical part of ivf. Dr. Kuo's successful rate(for pgs tested embryo) is 10%-15% higher than the other facility center. I am sure the high successful rate is attributed to his excellent skill. As a matter of fact, I got pregnant at the first try. In addition, he does all the ultrasound, calls us for every single result and provides us his personal phone number. I think Dr. Kuo is as much the best doctor as we could ask.

- The office staffs are very nice. The appointment is always punctual and no "waiting for one hour" story here. I especially want to thank Eliana. She helped us for multiple insurance claims, medical records, and so on. she is always so sweet and patient. It is definitely a relief and bless to have such a considerate nurse to help us go through this complicated process. Thank you very much, Eliana. Dr. Kuo's dad Martin is extremely friendly. He is as dedicated to his son as Dr. Kuo dedicate to his profession. I will never forget what he told my husband. Very intellectual and very insightful.

This is my first round of ivf and I graduated from Dr. Kuo's office this week. While I am nervous and hopeful looking forward, I am very grateful to Dr Kuo. Looking back, IVF is definitely not a easy journey but if someone must go through it, I highly recommend you reach out to Dr. Kuo and call his office as soon as you could.
- Claire G. from Temple City, CA

October 4, 2018 from Yelp.com (Rating: 5.0 out of 5.0)
Prior to coming to IVF Fertility Center, I went to HRC Fertility in Pasadena since my OBGYN gave me a free consultation card to that facility. I wasted a few thousand dollars seeing a doctor that did not care about the success of my pregnancy, only the amount of money he would make from me. If you want personal details, send me a private message and I'll be glad to share my experiences.

But because of that horrible experience, I decided to seek a second opinion from another fertility doctor before committing to such costly procedures that infertility treatments can be. And I happen to stumble upon Dr. Kuo's facility on Yelp! That's why I am now taking the time to write an honest review, based on my experiences. If someone else can get something out of this; I would have done my part. It was a huge leap of faith, but I decided to pay the $550 for the consultation with Dr. Kuo, and knew immediately after meeting with him that he was the doctor I wanted to move forward with. Due your own due diligence! Consultations are a lot of money, but well worth it before moving forward and paying tens of thousands of dollars for IVF or other related infertility treatments!

So when I first contacted Dr. Kuo's office in June, my initial consultation was not supposed to be until January of 2019! That's how long his wait list is. But lucky for me, someone couldn't wait that long and dropped out and I immediately took the opening. The reason Dr. Kuo has a wait list that long is because he only takes a case load of 220 max. unlike the IVF factories out there that takes thousands of patients and gives everyone the same generic protocol.

I have just completed my first round of IVF with Dr. Kuo, and I must say my experience with him vs. HRC Fertility is DAY & NIGHT. Dr. Kuo is a very smart, knowledgeable, and experienced doctor. He is very well educated (I stalked his credentials and background work to be sure). But above and beyond that, he cares about you. No amount of intelligence or money buys compassion and kindness and that is what makes Dr. Kuo stand out to me. He is very factual and honest and is available to you via text message when those thousands of questions pop into your head.

At the end of the day, go with a doctor you trust and feel comfortable with. I am genuinely grateful I found Dr. Kuo and his fertility center. He is personally responsible for your health and personally calls you to deliver news and schedule follow-up appointments. He is organized and meticulous to the core; unlike other fertility centers that rely on their staff and nurses to do 90% of the consulting and care for your treatment. Dr. Kuo is simply amazing! Good luck on your journey into motherhood!
- Aaaa A. from Los Angeles, CA

September 11, 2018 from HealthGrades (Rating: 5.0 out of 5.0)
Dr. Kuo set up a WeChat group with me and my husband when we first met and address all issues concerning my pregnancy 24/7 afterwards in a timely manner. Dr Kuo treats us as his own family member. I really appreciate his professionalism. In two days, my pregnancy will be ten weeks. I strongly recommend Dr. Kuo. He is the best IVF doctor in town!
- Y Zhao from Hacienda Heights, CA

September 8, 2018 from Yelp.com (Rating: 5.0 out of 5.0) and
September 10, 2018 from Vitals.com (Rating: 5.0 out of 5.0)
Title: A super IVF doctor!
In two days, my pregnancy is ten weeks and I will take my last visit to our respectful Dr Kuo and transfer to Ob gyn. Our family are all grateful and feel lucky to meet Dr Kuo finally after several times IVF failure with other two doctors.

I had 2 times natural cycle failure with first doctor, and 2 times IVF with the 2nd doctor. Hoping, cooperating, disappointing , suffering , despairing,again and again . It was darkest time of my life . The most despairing thing is that the two doctors blame failure of my poor egg quality by nature and no way to make it better . I felt I was sentenced to death that I would never have chance to become mum and I had no value at all.

After the first interview with Dr Kuo in his office,hope was aroused to my husband and me. Dr Kuo set up a WeChat group with me and my husband and all issue are left message immediately there. Whenever I had question even late at night 10pm around even at weekends, he would reply and sometimes explain some professional item patiently and analyze the facts. We could feel Dr Kuo cares about us from depth of his heart. His profession , patience, strictness, conscientiousness ,confidence comforted me in the whole process and I felt calm and confident every time I took visit .

I had ERA test before embryo transfer . Two weeks before injection preparing for transfer, he found some fluid in my uterus, though the fluid went away the next week but he found the blood test is not strictly same as ERA result,even though it is acceptable. He gave up and suggest transfer next period. That means he wasted one month time on me since I did not pay for one month extra cycle.

I feel Dr Kuo treat us as family member . He cares about every patient. Even Saturday and Sunday, his office is open, the only office open in the building. My other 2 doctors of failure experience never arranged visit for Sunday and they never talk to patient directly out of office visit. Dr Kuo cares strictly about the right time for egg retrieval and transfer and sacrifices his personal time.

I hope the couple who suffered similar failure as me could know Dr Kuo ,and those who are interviewing IVF doctors will choose Dr Kuo wisely and succeed right away. Thanks very much Dr Kuo!!!
- Laura Z. from Hacienda Heights, CA

August 29, 2018 from ChineseInLA.com 洛杉矶华人资讯网 (Rating: 5.0 out of 5.0)
我们之前看了两个华人试管婴儿医师,做了3次胚胎植入,都失败了,后来找到郭医生,一次就怀上了。郭医生的特点:1)有限量的接受病人,以保证每个病人得到细心充分的照顾,2)医术高明,经验丰富,他是极少数具有生殖医疗资质的专业医生,非常完整的专业知识和丰富的临床经验(获奖无数),3)最重要的是,郭医生看病耐心认真,一丝不苟,处处为病人着想,周一到周日,只要是符合病人的需要,能增加怀孕成功率,什么时间他都能配合,4)收费合理。我们极力推荐郭医生,他一定会帮你们少走弯路,提高怀孕率。
- lmdai from China

August 7, 2018 from Yelp.com (Rating: 5.0 out of 5.0);
August 7, 2018 from Vitals.com (Rating: 5.0 out of 5.0); and
August 8, 2018 from HealthGrades (Rating: 5.0 out of 5.0)
Title: Best IVF Doctor
Dr. Kuo is hands down the best IVF doctor around. Knowing how this process can be such an emotional journey with lots of ups and downs, I really took my time to do extensive research to find a doctor who truly cares for his patients. Dr. Kuo lived up to all the positive reviews and expectations. It might take a while to get an appointment because he doesn't take on a lot of patients, but it's really worth the wait. I cannot emphasize that enough.

Aside from being an expert in his field and very meticulous, the most outstanding quality about Dr. Kuo is that he is truly committed to giving each and every one of his patients 100% of his attention and care. He works so tirelessly for that reason and that's why his success rate is so high. I am 12 weeks 4 days pregnant and the embryo transfer worked on the first try. I am incredibly grateful to Dr. Kuo and his amazing staff. Thank you for giving me this miracle. #feelingblessed.
- Tram N. from Simi Valley, CA

June 4, 2018 from Yelp.com (Rating: 5.0 out of 5.0) and
June 4, 2018 from Vitals.com (Rating: 5.0 out of 5.0)
Title: Highly recommended
Dr. Kuo is, by far, the most caring and meticulous doctor I have ever had the pleasure of working with. He is very honest and direct with his patients. He's very careful about not "over promising," and presenting the facts and all available options. He was available for us day and night on his cell phone if we ever had any questions or concerns. I've never received that level of care before, and given how nerve wracking and strenuous infertility and IVF can be, we really appreciated his support and availability.

He is in possession of all the facts around his patients' cases and more engaged than any of the other fertility specialists/reproductive endocrinologists that we have seen (and we have worked with or met all of the high profile fertility specialists in the area, prior to working with Dr. Kuo). We found that Dr. Kuo's approach was far less "cookie cutter" than any other doctor we had met or worked with previously - which is exactly how it should be, given that all situations are so unique to each individual or couple.

His staff is also equally wonderful and caring. His father Martin who works in the office is especially a gem of a person, funny and truly a pleasure to be around, and lightens up any room (which is also great when you are going through an emotionally taxing process like IVF).

Dr. Kuo does have a long waiting list, as he chooses to take on a smaller case load and give each case his undivided attention, but for us it was more than worth the wait. The attention he gave to us made a very big difference and ultimately resulted in our first IVF round being a success! We could not recommend him more highly and we have recommended him to a number of our friends who are also struggling with infertility.
- Esther C. from Los Angeles, CA

May 14, 2018 from Yelp.com (Rating: 5.0 out of 5.0);
May 14, 2018 from Vitals.com (Rating: 5.0 out of 5.0); and
May 15, 2018 from HealthGrades (Rating: 5.0 out of 5.0)
Title: The Best doctor
Dr. Kuo is very professional in fertility treatment of IVF. He is patient and dedicated and treats every patient as well as his family. He has a clear and decisive mind, treatment skills, so that you will not feel pain at all, and he will give the appropriate treatment according to different patients, he will explain clearly, give the patient respect and self-selection. He start from the first time The new patient's face to face talks, until the patient's ten weeks of pregnancy. All the examinations and OB are handled by him personally. He will also give him his telephone contact and Wetchat for you. When you have any questions, you can contact Dr. Kuo very quick and he will reply to you as soon as possible. Dr. Kuo's medical team is very professional and good service so that you will not feel strange and nervous there. In addition, Mr. Kuo( Dr. Kuo's father) is responsible for teaching injections and taking medicine, he is very patient and responsible. And he is very humorous, knows how to soothe patient emotions and give encouragement! In particular, Dr. Kuo's treatment costs are very reasonable, and Dr. Kuo will try his best to complete the treatment for the patient with the least cost. He is really a conscience doctor and he is bent on helping the patient. I am very grateful to Dr. Kuo and his team for helped me to be pregnant with twins. Now I am ten weeks pregnant! I really recommend Dr. Kuo to you who wants to do IVF. Dr. Kuo is the right doctor for you.

郭医生在试管婴儿生殖治疗非常专业,他耐心,敬业,视每一位病人像自己的家人一样无微不至。他处事头脑清晰果断,治疗操作技巧娴熟,让您完全不会感到有疼痛,而且他按照不同的病人给予合适的治疗方案,他会解释清楚明白,给予病人尊重和自主选择. 他由第一次新病人面谈到病人怀孕十周,所有的检查和B 超都是他亲自操作,他还会给他本人的电话联系方式和微信号您,当您有问题你可以第一时间联系到郭医生,他会尽快给你回复. 郭医生的医疗团队非常专业和服务态度很好,让你在那里治疗不会感到陌生和紧张. 另外,郭爸爸负责教导打针和取药,他很有耐心和责任感,而且他非常风趣幽默,懂得安抚病人情绪和给予鼓励!特别要说的是郭医生诊所的治疗费用非常合理,郭医生会想尽办法为病人用最少的费用去完成治疗。他真的是良心医生,一心想着帮助病人。 我非常感谢郭医生和他的团队,让我可以怀上双胞胎,现在已经怀孕十周了,感恩!
- Bonnie Ma from Walnut, CA

April 16, 2018 from Yelp.com (Rating: 5.0 out of 5.0)
After we failed the fifth time of IUI at a different clinic, my husband and I were started looking for an IVF doctor. We were so desperate to make a family. We went to a consultation of at least seven doctors from orange county to Beverly Hills. We paid around $250- $300 for each consultation, which we didn't mind to pay to find the absolute best doctor.

Through those interviews, we talked with the nurse about the procedure about 30-45min and most doctors saw us only 15 min tops and sent us to the financial department for another 30-45 min. One doctor even ran late and made us wait more than two hours. We felt a lot of clinics are like manufactures. They squeezed customers (patients) as much as possible. Honestly, none of those other doctors cared about us getting pregnant.

Dr. kuo was different. He was on time for our consultation. He explained to us the procedure all the way through the financials. I think he spent with us more than 3 hours. He is smart, experienced, reliable and kind doctor. Every time our appointments he is never be late.(he has gotten awards "on time doctor" for many years) I almost forgot to mention. He performs all ultrasounds himself, which I feel more reliable because the doctor himself checks on me. He even gave us his personal cell phone number. None of the other doctors offer to give us their cell phone number. We only get the nurse's email address.

So we decided to go with Dr. Kuo. Durling the IVF procedure, we text/call him and ask whatever questions we have. We had more questions, after we got pregnant. Every time he responded quickly to our questions.

He is the best doctor technically and emotionally. We can't thank him enough that we are pregnant. We will be back when we ready for the second baby.
- Yayoi S. from Arcadia, CA

April 13, 2018 from Yelp.com (Rating: 5.0 out of 5.0)
This review is long overdue. Dr. kuo is one of a kind. The most responsible, caring, patient doctor I have ever met. I went to him after 2 miscarriages and he did not push ivf on me like 3 other doctors did. He still took care of me as a patient even though I didn't choose to do ivf right away and wanted to try naturally. He answered all my questions and responded to texts in a timely fashion. I remember I was freaking out one day when I was 10 weeks because I could not find heartbeat using my Home Doppler. Upon contacting him, Dr. Kuo was willing to move up my ultrasound to that day to ease my nerves. I can see his genuine smile when things are going smoothly and his real concern as he was very cautious in his approach. This journey for women like us is not easy at all. But I find Dr. Kuo's office very supportive and welcoming. Equipment there was top notch. I knew I made the right decision when I waited 3 months to see him. I was sad to have graduated from him at 10 weeks. And I am 18 weeks now. Thank you Dr. Kuo and his staff for helping me lay a sound foundation and the successful start to current pregnancy. I am so grateful to have his guidance during the most nerve wrecking time. I highly and whole heartedly recommend Dr. Kuo.
- Doo K. from San Gabriel, CA

April 5, 2018 from Yelp.com (Rating: 5.0 out of 5.0); and
April 5, 2018 from Vitals.com (Rating: 5.0 out of 5.0)
Title: Best IVF Doctor Ever!
Dr. Kuo is extremely knowledgeable, courteous, humble, and truly cares about his patients. He is committed to helping his patients attain their dreams. He truly is an exceptional doctor. My husband and I were very lucky to have him. He follows up when he says he will, works 7 days in a week with no holidays/vacations, answers text messages and phone calls in a timely manner. He personally performs all ultrasounds and personally calls with all test results. Most importantly, he knows what he is doing. The process of IVF is very stressful but knowing that you have the best doctor to assist you and guide you through provided my husband and I with a peace of mind. I recommend Dr. Kuo with no reservations.
- Denise W. from Corona, CA

January 18, 2018 from Yelp.com (Rating: 5.0 out of 5.0)
Difficult to be a 5 star rating of the doctor, you know how successful Dr. Kuo done his job.

Dr. Kuo is a very nice doctor. He cares you like you are his family. He gives you his cell phone number that you can contact him anytime whenever you have question. He reply you immediately, explain to you very patiently.

I saw a lot of different doctors before,everyone gave me different solution. It made me so confuse.

Dr. Kuo is professional and knowledgeable, I totally trust him. I am pregnant 10 weeks now, definitely because Dr. Kuo's best treatment for me.

Dear, their new patient list has so many people are waiting. I waited 3 months before. Don't waste time. Call in to make appointment. You will never regret.
- Anonymous from San Gabriel, CA

January 15, 2018 from ChineseInLA.com 洛杉矶华人资讯网 (Rating: 5.0 out of 5.0)
我要点评丶我们是来自中国广东省深圳市的夫妻邱先生徐女士夫妇丶我们结婚10年了一直都没有我们自己的孩子丶然后我们在中国做试管婴儿已经3年都没有做成功丶后经朋友介绍认识了美国洛杉矶的郭医生我们就开始去美国做试管婴儿……经过郭医生的高超技术非常好的医德丶一次能成功的听闻丶所以我们就立刻赶到洛杉矶找到了郭医生丶现在我们如愿以偿丶现在代孕姆已经成功怀孕在三个月了……我们全家感谢
- 2766GAGA 小屁股^o^Bén from China

Year 2017 from FertilityIQ (Rating: 10 out of 10)
How was your experience with John Kuo at IVF Fertility Center?
Dr. Kuo is hands down the best doctor I've ever had. He completely exceeded my expectations in every way. I had consults with ten REs before choosing Dr. Kuo, and it was the best decision I made all year. He is like a concierge doctor with reasonable prices. He goes above and beyond to make sure that you have success. He's honest and truly wants the best for you. He works around the clock so that you can have your baby miracle. What I loved the most about his clinic is that he personally does all the ultrasounds and calls with the lab results himself. He also carefully reviews the medications you are on and double checks for any errors. You will never have to worry about any of those horror stories happening at his clinic. He is a perfectionist, and it shows! I am clinically phobic of needles to the point where I put off IVF for years because of it. However Dr. Kuo made me feel so at ease and made it possible for me to undergo IVF even with such an intense phobia. He did some of the blood draws himself, and I was able to get my IVF injections done at his office which really eased a lot of my fears and concerns. Where are you going to find a doctor that cares so much and goes the extra mile? I will give you a few examples of how he completely surpassed my expectations: One time during my stims for egg retrieval, my estrogen levels came back way too low and so he had his office manager drive 45 minutes to meet me at the office on a Sunday evening to give me another injection. He will go above and beyond to make sure that you have the best possible outcome. Also, when no one wanted to run Zika tests on me when there was a scare in Pasadena, he was more than willing to do so to ease my fears. I run clinical trials for a living and read tons and tons of studies for work. So the one thing that made Dr. Kuo stand out above the rest of his colleagues for me was that he read the studies I sent him and gave me his personal opinion on them. That was the number one reason why I chose him to begin with. But then after I started treatment at his clinic, he blew me away with the exceptional care that I received every step of the way. Dr. Kuo is also a top notch surgeon and clinician. I had this one procedure done 7x at his office-- the endometrial biopsy. If you peruse Google like I do, you've probably read your share of stories on how painful that test can be and that the pain level is dependent on the skill level of the doctor. I am happy to report that the first time he was so gentle and quick that I didn't even know he finished the procedure! I never felt pain on any of the other 6 times either. He was very patient and reassuring at every procedure even with my high level of anxiety. I would trust Dr. Kuo with any surgeries or office procedures-- he is highly skilled! Too bad he can't perform my C-section! I also really liked the fact that he is extremely detail-oriented and thorough. He ordered a lot more tests than my friends received at other clinics and paid very close attention to all of the outcomes. He would make adjustments until everything was perfect. When I was 7 weeks pregnant I developed a subchorionic hemorrhage, and Dr. Kuo did everything he could to save our baby! He was calm, reassuring and took all the right actions to make sure the bleed did not cause a miscarriage. I'm happy to report that I'm twelve weeks pregnant now, and the bleed is gone! He was everything I wanted in a doctor, and I couldn't have been more pleased with the care I received throughout the entire year. He is clinically sound, brilliant, accessible and always has your best interests in mind. I would highly recommend John Kuo MD PhD as an RE without reservation!

What's one piece of advice would you give a prospective patient of John Kuo at IVF Fertility Center?
Book your appointment now! He has a 5 month waiting list at the moment!

During treatment, were you treated like a number or a human with John Kuo at IVF Fertility Center?
Dr. Kuo pays attention to every detail in your chart and treats every case differently. It's very personalized care, and he is compassionate and caring as well. He doesn't see a high volume of patients on purpose, and everybody in the office will learn your name. You will feel warmly welcomed every time you go in, and you will feel as if you were a part of the IVF Fertility Clinic family.

Describe the protocols John Kuo used in your cycles at IVF Fertility Center and their degree of success.
Dr. Kuo did a maximum dosage antagonist stim cycle resulting in 43 eggs! Amazing for a 39 year old. He also added HGH to my cycle to increase egg quality. Other injections used were Follistim, Menopur and Cetritide. We triggered with Lupron and Novarel to decrease chances of OHSS and to make sure that the trigger would work. We did ICSI, PGS testing, assisted hatching and mitograde testing. The mitograde testing was very helpful for me, because 50% of my embryos were not mitograde normal, so we were able to make sure that we had an even higher success with the implantation ruling that out. We also did ERA testing to determine correct implantation window, and that was super helpful for me since I did not follow the Day 5 norm. My ERA testing showed that we should transfer on Day 6.5 instead. So for the medicated frozen embryo transfer, we transfered on Day 6.5, and it worked! He used a medicated vs. a natural cycle to ensure more exact control over the window of implantation.

Describe your experience with the nursing staff.
They were fantastic in every way! Dr. Kuo's nurses were warm, helpful and efficient. His head nurse Eliana did most of my blood draws and injections, and she did a very good job. She really cared and was very supportive in my fertility journey. She also came at 10 PM at night to administer my trigger shot! When my husband wasn't able to accompany me on my visits, Dr. Kuo's nurses would hold my hand and ease my fears during procedures. On my 6th week ultrasound, all the nurses and the office manager were excited to celebrate alongside me-- It warmed my heart that they were all so vested in hearing my little girl's heartbeat! It was apparent that they all genuinely cared and wanted us to succeed. The nurses are great in sending you lab results, calling in prescriptions or anything else you need as well.

Describe your experience with IVF Fertility Center.
I wanted a solo practice, and all the perks that come along with that are present at this clinic! Everyone at the office is very warm and personable. It is a very well-run, super organized and efficient clinic. Also, it is VERY clean. I am a germaphobe, and the nurses spend a lot of time wiping down the entire room. I've been to many doctor's offices where they just do the minimum of changing that wax piece of paper that goes over the table. Thank goodness, the table, handles, probes, etc all get wiped down. Also I like that they use disposable speculums. Another great thing is that it's a new clinic, and everything is new! The ultrasound machine is state of the art and is probably one of the best that I've seen at all the fertility clinics I've been to. In this very dynamic field of fertility, it gave me a great security to know that they were incorporating the highest of technologies not only in their fertility testing, but they also went the extra mile for patients with their equipment and supplies.

December 24, 2017 from ChineseInLA.com 洛杉矶华人资讯网 (Rating: 5.0 out of 5.0)
我也发表一下我的心情吧!我是一个不太会表达的人丶简单的说郭医生是个医德高尚有责任心的医生丶所有的有关医疗细节都是郭医生亲自把关丶会把每个细节都第一时间告诉我们丶说心里话:我去年6月份就开始联系郭医生丶当时是因为郭爸爸的原因丶我没有选择郭医生丶因为郭爸爸可能说话的方式方法让我很难以接受丶其实郭爸爸也是一个非常和谐很风趣幽默的好心人!后来我再和其他的医生有过接触后丶今年的4月份再次决定必须要找郭医生做我的IVF医生丶因为我已经发现很多的捐卵中介机构的一些问题丶所以不能够再去相信捐卵中介给推荐的医生丶我当时决定一定要用郭医生的原因很简单丶就是我自己寻找到捐卵者丶一定是资料真实的本人丶不会是我花的钱买到的假货丶因为郭医生和捐卵中介公司没有任何关系,所以一定会保护我的利益丶我的卵母之前一共4次捐卵2015年丶2016年丶2017年3月份丶最后一次2017年8月16号丶到现在只有3个月时间丶以前4次捐卵记录都是10个以下的成熟卵泡丶完全不符合医生的要求丶我的医生看到她之前的取卵记录丶但是建议我放弃她丶原因成功的风险会很高很难会满足我的要求丶更加不要说是双胞胎女儿丶我说我就任命了赌一把丶一切顺其自然丶我坚决要用她丶别人免费给我都不会选择的丶所以后来郭医生发现不成功的原因是因为她完全没有配合过以前医生的促排卵的过程丶那些医生也没有给她做过B超检查卵泡的结果。我的医生确实非常的负责任丶每天都会把B超检查结果和血液检查结果还有
11月11号一共取到65个卵泡丶成熟的41个丶完成胚胎22个丶PGS后还有13个丶10年3女丶一切都是因为郭医生才能够得到这么好的结果丶
- tong fu jiang from China

December 21, 2017 from Yelp.com (Rating: 5.0 out of 5.0)
Long story short...My wife and I have tried to have babies for two years but were not successful. Feeling dejected we went to two clinics for IVF consultation, one of which is Dr. John Kuo. The first clinic we went to is a popular one. It is run like an assembly line and we spent 10 min with the doctor and 30 min with the nurse. It reminds me of a dental HMO office. We went to Dr. Kuo's office next and after spending 3 hours with Dr. Kuo himself, I decided we should work with him for our IVF experiment.

Dr. Kuo is great in the sense that he's relatively young (my uncle is an 70 year-old OBGYN in the Valley) but experienced. He's compassionate and empathetic and always available when you need him. This is truly a rarity in the medical field. This is our first time doing IVF and I have to admit that we were very apprehensive. The fact that he gave us his cell phone number and was always available to answer questions gave us peace of mind throughout the whole process. He is also very detail-oriented. He went over pretty much every possible reasons and tried to come up with a diagnosis for our case and provided treatment according to it. We felt really confident that our IVF would be successful from the very beginning.

We also met Dr. Kuo's father Martin, who helps out in the office. He is funny, energetic, dedicated and always put us at ease during this process. We both enjoyed his company very much.

My wife who is 3 month pregnant now is forever thankful that I picked Dr. Kuo to do the IVF instead of the other clinic.
- I C. from Cerritos, CA

December 6, 2017 from Vitals.com (Rating: 5.0 out of 5.0)
Title: The best ivf doctor
Dr. kuo is the best ivf doctor!
- Anonymous

October 3, 2017 from HealthGrades (Rating: 5.0 out of 5.0); and
October 3, 2017 from Vitals.com (Rating: 5.0 out of 5.0)
Title: Amazing RE!
Dr. Kuo is hands down the best doctor I've ever had. He completely exceeded my expectations in every way. I had consults with ten REs before choosing Dr. Kuo, and it was the best decision I made all year. He is like a concierge doctor with reasonable prices. He goes above and beyond to make sure that you have success. He's honest and truly wants the best for you. He works around the clock so that you can have your baby miracle. What I loved the most about his clinic is that he personally does all the ultrasounds and calls with the lab results himself. He also carefully reviews the medications you are on and double checks for any errors. You will never have to worry about any of those horror stories happening at his clinic. I am clinically phobic of needles to the point where I put off IVF for years because of it. However Dr. Kuo made me feel so at ease and made it possible for me to undergo IVF even with such an intense phobia. He did some of the blood draws himself, and I was able to get my IVF injections done at his office which really eased a lot of my fears and concerns. Where are you going to find a doctor that cares so much and goes the extra mile? I will give you a few examples of how he completely surpassed my expectations: One time during my stims for egg retrieval, my estrogen levels came back way too low and so he had his office manager drive 45 minutes to meet me at the office on a Sunday evening to give me another injection. He will go above and beyond to make sure that you have the best possible outcome. Also, when no one wanted to run Zika tests on me when there was a scare in Pasadena, he was more than willing to do so to ease my fears. I run clinical trials for a living and read tons and tons of studies for work. So the one thing that made Dr. Kuo stand out above the rest of his colleagues for me was that he read the studies I sent him and gave me his personal opinion on them. That was the number one reason why I chose him to begin with. But then after I started treatment at his clinic, he blew me away with the exceptional care that I received every step of the way. Dr. Kuo is also a top notch surgeon and clinician. I had this one procedure done 7x at his office-- the endometrial biopsy. If you peruse Google like I do, you've probably read your share of stories on how painful that test can be and that the pain level is dependent on the skill level of the doctor. I am happy to report that the first time he was so gentle and quick that I didn't even know he finished the procedure! None of the other 6 times were painful as well, and he was very patient and reassuring at every procedure even with my high level of anxiety. I would trust Dr. Kuo with any surgeries or office procedures-- he is highly skilled! I also really liked the fact that he is extremely detail-oriented and thorough. He ordered a lot more tests than my friends received at other clinics and paid very close attention to all of the outcomes. He would make adjustments until everything was perfect. When I was 7 weeks pregnant I developed a subchorionic hemorrhage, and Dr. Kuo did everything he could to save our baby! He was calm, reassuring and took all the right actions to make sure the bleed did not cause a miscarriage. I'm happy to report that I'm ten weeks pregnant now, and the bleed is gone! He was everything I wanted in a doctor, and I couldn't have been more pleased with the care I received throughout the entire year. He is clinically sound, brilliant, accessible and always has your best interests in mind. I would highly recommend John Kuo MD PhD as an RE without reservation!
- Anonymous from South Pasadena, CA

September 27, 2017 from Yelp.com (Rating: 5.0 out of 5.0)
I highly recommend Dr. Kuo! Very smart, caring and the kindest doctor I've ever met. Always available to all my questions and concerns. They give you his personal cellphone number to which I sent tons of questions and replies right away. Explains everything in detail. His stuff are all awesome, super sweet Eliana and Michelle. They make me feel comfortable and at ease every time we visit. The facility is very clean and spacious. Thanks Dr. Kuo for taking care of me and my twins. Now that we move on to an obgyn, we miss him and his stuff. My obgyn is ok but she's not like Dr. Kuo. Dr. Kuo is an amazing doctor and we feel so blessed to have him in our journey.
- Roxanne G. from Los Angeles, CA

August 30, 2017 from HealthGrades (Rating: 5.0 out of 5.0);
August 29, 2017 from Yelp.com (Rating: 5.0 out of 5.0); and
August 29, 2017 from Vitals.com (Rating: 5.0 out of 5.0)
Title: Very Professional Doctor
Dr. Kuo is a great doctor. He is very kind and very knowledgeable in this profession. He is great at responding to emails and even text messages. I am 13 weeks pregnant and seeing my own OB at this time and he still responds to any questions I have. His office staff is also very nice and helpful. I would highly recommend Dr. Kuo.
- Veronica M. from Merced, CA

August 27, 2017 from ChineseInLA.com 洛杉矶华人资讯网 (Rating: 5.0 out of 5.0)
本人今年满39岁,家在洛杉矶,从今年4月份开始选择试管医生,到5月底就确定找郭医生诊所!郭医生的教育背景和从业经验都是非常值得信赖的,医德和医术都是屈指可数!第一次面诊,郭医生专业的谈吐和严谨的态度就给我留下了很好的印象,没有一点浮夸,实事求是,并且耐心地解答提问,根据客人的需求给予诚恳的建议!诊所布置温馨,设备和设施都非常好,助理郭叔叔人也风趣幽默,非常和蔼可亲,让客人觉得宾至如归!我在心里也作过比较,我人生活在美国,我最终放弃选择老美的试管婴儿诊所,是我详细比较后的选择。郭医生的医术和专业背景已经在美国试管属一流,能够独自开诊所,没有一定的能力是拿不下来的,而且郭医生合作的实验室,是洛杉矶顶尖的实验室之一,HRC位于Encino的实验室,这个实验室会和任何一个试管医生合作,他们关注的是培养出最优质的胚胎,这也是郭医生选择合作实验室的金标准!郭医生,中文流利,在我的整个试管周期,郭医生和我的交流都很及时与畅通!这是老美医生没法作到的,中间任何疑问或问题都需要通过翻译完成!在这里举个例子,我在打促排针后的第三天,我很担心我的雌激素值偏低,从国内的播种论坛中,了解到国内的试管医生普遍认为雌激素水平和卵子质量是挂钩的!我害怕我的雌激素不高,是因为卵子长得不好!郭医生及时而肯定地解答了我的疑虑,从专业的角度告诉我,每个人的肝脏对雌激素的代谢不同,这个值的高低只要在正常范围内增长,不能说明卵子的质量高低问题!有的人在试管周期雌激素水平不高,卵子也很好,有的人雌激素很高,但是质量也不好。这样详尽的回答,让我安心不少!果然,在郭医生制定的促排方案下,我虽然属于高龄,取卵11颗,授精10颗,最后得9个优质胚胎,卵子质量真心不错!在经实验室培养,竟然成活了9个囊胚! 9个囊胚最后有三个过了pgs检测,两女一男,这个结果简直太棒了,毕竟我马上就要满39岁了,我先生也有52岁了,胚胎染色体容易变异!正因为有了郭医生合理的促排方案,才有9个囊胚的成活,才有了选择的余地!我和我老公的心愿即将满足,我们将调整好身体后,移植一枚我们梦寐以求的女儿(我们已经有两个健康可爱的儿子了) 短短的一个试管周期,我们全家收获满满,非常感谢郭医生对我们的帮助,整个周期都很愉快,一点不紧张,郭医生给客人非常安心,贴心和信赖的感觉!当然还有郭爸爸,指导打针也是非常的耐心和详尽的!这是一次愉快地试管体验!我真诚地推荐给需要的朋友,选择郭医生的诊所将带来希望和圆满的收获!
- 6043宝儿B1-CA

August 11, 2017 from Yelp.com (Rating: 5.0 out of 5.0)
My family and I very appreciate Dr. Kuo about what he did for us! He is with highly responsible attitude and super professional doctor in his domain. He is the top 10 doctor in US. I just had a only one circle of IVF and I'm pregnant! Now my kid is almost two months, and she is very adorable! How luck I am to meet Dr. Kuo! So many thanks can't express my appreciate to him!
- Xinjie W. from Corona, CA

August 1, 2017 from Yelp.com (Rating: 5.0 out of 5.0)
Very good doctor. My mother said she never saw so careful doctor before. We all are appreciate him. His staff and nurse are all friendly :-)
- Yun C. from Garvey, San Gabriel, CA

July 21, 2017 from Yelp.com (Rating: 5.0 out of 5.0)
Dr. Kuo is extremely patient and nice. I'm pregnant and having twins only with one IVF cycle. I strongly recommend Dr. Kuo not only becos the high successful rate, a good doctor must be trustworthy and always considers the best for each patient. Moreover, the staffs of IVF center are all helpful and kind.
- Chieni H. from New Taipei, Taiwan

July 18, 2017 from CCYP 華人工商電話簿
服务不错,本来还以为会花很多钱,付款的时候发现价格也很公道.
- 甜心 from China

July 18, 2017 from CCYP 華人工商電話簿
价格亲民,很专业,强烈推荐,满分!
- 二手货 from China

July 18, 2017 from Yelp.com (Rating: 5.0 out of 5.0)
Dr. Kuo is the best doctor I have ever met. He is knowledgeable, honest and professional. He is always available on phone and text. When I have question, Dr. Kuo would reply me as soon as possible. With the help of Dr. Kuo, I am now 11 weeks pregnant and have moved on to a standard OB. I highly recommend Dr. Kuo and his staff at IVF Fertility Center. Thank you again.
- Jodie L. from San Gabriel, CA

July 14, 2017 from Yelp.com (Rating: 5.0 out of 5.0)
I heard a lot of good feedback about Dr. Kuo and finally, made a wise decision to choose the best doctor, but his next available initial consultation appointment is after 3 months. Disappointed!
- Anonymous. from San Gabriel, CA

July 7, 2017 from HealthGrades (Rating: 5.0 out of 5.0)
Dr. Kuo is a very good doctor. He is so nice, professional and knowledgeable. I just have one cycle of ivf treatment and now I am pregnant with twins. Thank you so much Dr. Kuo, without your help I won't pregnant so fast.
- Liting Liang in Rosemead.CA

July 6, 2017 from Yelp.com (Rating: 5.0 out of 5.0) and
July 6, 2017 from Vitals.com (Rating: 5.0 out of 5.0)
Dr. Kuo is a very good doctor. He is so nice, professional and knowledgeable. I just have one cycle of ivf treatment and now I am pregnant with twins. Thank you so much Dr. Kuo, without your help I won't pregnant so fast.
- Li Ting L. from Rosemead.CA

June 12, 2017 from ChineseInLA.com 洛杉矶华人资讯网 (Rating: 5.0 out of 5.0)
郭医生堪称LA试管医生的翘楚,我在郭医生这里只做了一个试管疗程就怀孕了,在这整个过程中,郭医生让我看到了他对病人的细心,责任感,还有现在的医生都缺乏的对病人的良好态度,郭医生总是对病人很温柔很负责,他能把他的微信还有电话手机号码给病人,我想这点是很多医生都做不到的。因为觉得自己找对了医生,所以整个过程我都没有患得患失,我觉得就安心将自己交给郭医生就好,我对他是十足的信任。真的非常感谢郭医生,我们试孕三年了,如果不是郭医生我都不知道什么时候才能有自己的宝宝,我们夫妻感激不尽!而且在郭医生这里看诊,从来就没有不好的感觉,郭爸爸很幽默,热心,看到我怀孕比我们还高兴,护士们也很nice。我庆幸当初自己一开始就选择郭医生,在这里也希望郭医生和郭爸爸能身体健康,事业顺利,每天开开心心的。
- mars518 from China

June 1, 2017 from ChineseInLA.com 洛杉矶华人资讯网 (Rating: 5.0 out of 5.0)
先自我介绍一下,本人35岁,生性懒惰,但天生侠骨,喜游历世界以端正自己的世界观,集感性与任性于一身,平时本来是极少写评论的,奈何这次需完成人生大计之时,虽一路波折却幸运的遇到了此生见到的最敬业的医生郭医生(为什么这么说呢,因为从认识郭医生到现在,他真的全年无休,不是郭爸爸夸自己儿子,是真的!!!周末双休且不提,节庆假日也从来不休,是我见过的对自己最狠的工作狂医生);及拥有非常侠骨严苛的评价体系,任性但又不失和蔼可亲的郭爸爸。另外,写此评论的目的还有一个,看了前面有一位" 别再遇到"的小主愤愤疾书了千字评论,也是逼我出手的另一大原因了,不能委屈了我敬爱的郭医生么,总要有人出来用事实说话滴~~~~

事情该从一年前说起吧,经过切身经历,有过两家医院的IVF过程,一家HRC(以移植失败告终)另一家就是郭医生的诊所了(经我一位不惜诊金问遍洛杉矶众多IVF医院及私人医生诊所最后选中郭医生诊所的姐妹儿推荐,聪明如我毫不犹豫的就跟上了) 总结得出,郭医生是我所见过的极少数不仅专业能力业界翘楚,且对待病人认真丶尽责丶关怀细致丶彬彬有礼丶幽默风趣却也非常严谨的绅士医生。但人太过善良,让好打抱不平的本主有强烈的保护欲。

对了,用事实说话,历经波折辗转求子一年后,在郭医生耐心且细心的帮助下,本主如愿以偿的兴高采烈的看到了两条杠(等肚子里的小家伙问世再来追加评论)。现在先将在HRC与郭医生的重大区别点一一列出,供各位有需求的主参考:

1.检查与沟通上(指的是到了医院后,不包含梦美前期的中介服务人员):

HRC——护士负责全程的沟通及行程安排,医生只在视频面谈丶做B超检查卵泡数量大小以及做手术和在你特别要求的时候可以见到,但是关于身体的相关问题,一概由护士转达而通常问的问题都要在第二天医生上班后才会有回复。就算是现场提问,医生都是讲英文的需要护士翻译,有的时候护士的翻译与医生的表达还是有相当的出入的。

郭医生诊所——通过面谈后,双方都确认好进入流程后,郭医生会第一时间添加病人微信(注:一定是在双方确认,交费签完字后才会加微信哦,前期的会面安排及了解诊所及郭医生的相关情况都是由郭爸爸负责),添加微信后,无论是B超还是验血报告,或者是过程中身体感觉到不适或者各种没想通的问题,随时微信问郭医生,郭医生100%(注意,是100%)有问必答,不分时间没有地点,不一定能马上回复,但是从我跟着郭医生将近一年的时间,基本上只要他空出时间(好像从来还没有超过两小时)没有手术的时候,都一定会及时回复的。晚上11点提问,只要他还没有睡着也会回复,这一点,连HRC的护士都做不到!郭医生全程用中文语音沟通(因为从小在美国长大,所以中文看不懂,但是中文说话一滴滴问题都没有,很台湾腔,噢,可惜这里添加不了表情。要不然我的表情会很丰富)

2.收费上的不同

HRC——按照套餐收费(一整个周期,从取卵到植入),据悉,今年又涨价了,我就医的时候是27000美金,今年听其他朋友说涨到了32000美金(好像是代孕的价格,自己怀去年就已经涨到29000)无论中间进行到哪个程度,费用都不能退,当然也有因为卵泡医生自己没有把控好,搞到人家一个好的卵泡都没有直接要求退费的,因为停止得早扣掉用掉那部分药费把剩余的退还的也有个朋友成功了,因为他们的病人很多,闹大了怕影响不好。当然这点说明还是有沟通的余地的。

郭医生诊所——医生会在第一次就诊的时候先把诊费一次性收取(我看的时候8900,今年稍微涨了一点点,具体多少还得问郭爸爸),其余的按每次用药的需求按药付费,恩,我掐指算了一下一个周期下来总共没有超过25000美金。当然我没打算特意强调郭医生的价格优势,毕竟对于跨国求子的主们来说费用已经不是考虑的首要因素了。但这是事实,因为没有第三方中介,而是直接和郭医生接触,所以费用自然比有中介服务的医院或者中心要来得便宜。(而在美国跟中国的情况恰好相反,大的医院的服务及权威程度往往没有私人诊所来得好,要知道美国规定开私人诊所的医生都是需要先在公立医院工作满三年以上才可以出来自己开诊所滴)反正跟郭医生一对一的直接普通话沟通是大大便利了我这种英文半桶水,但是又事事都要问清楚才踏实的"主儿"

3.医疗方案的针对性

HRC——恩,用药及检查的流程上基本上每个病人都是一样的,只是根据病人的身体情况不同而用药的剂量有所不同,在HRC的时候,说实话,每次在大堂(虽然看起来还挺富丽堂皇的)等待叫号的时候,通常就算是约好的时间也要等上短的半小时,长的也有一小时甚至更多的(当然,看到这里,我们从大中国出来的进过大医院没有走关系走后门看过病的人民大众肯定要说,这比中国的医院已经好上百倍了,在中国大医院通常至少要预备半天的时间耗在医院等等等~排队排排排~),但是无可避免的还是觉得自己像是流水线上的货物,只要没有特别严重的问题,基本都参照大众疗法,像我这种年龄在试管壮年区,所谓成功率很高的类型是不会引起医生的特别关注的。(还有一个让我非常愤怒且觉得自己不被当人看的事件是:只要遇上医生休假,我就得为了就医生休假回来的时间连续吃避孕药,而我觉得自己非常不好彩就在一个周期当中遇到了两次医生的休假(后来问了同期的几个姐妹儿他们也基本都碰上医生休假要吃避孕药的事儿),虽说在试管中吃避孕药调整月经周期是常见的做法,但是每次遇到非自己身体原因而是因为医生休假,自己就要被吃避孕药的这种做法让我着实觉得自己不被当人看)。

郭医生诊所——郭医生的诊所会跟进得明显比HRC密,并且而且郭医生从不休假,有要吃避孕药的一定是因为你的身体需要!!(这点是郭医生让我敬佩的很大一个原因)基本开始用药以后是2天回诊所抽一次血查一次B超检测卵泡的生长情况及身体的用药指标,会根据身体情况决定用药的天数及多少,为了积累多一点弹药,我做了两个周期,而两个周期因为身体情况的不同用量有明显的区别,第二个周期因为我把身体养得棒棒的,节约了不少钱和时间呢!(注:这个就是按次用药结算的好处之一吧)郭医生检查卵泡有一个特点,你身体里的每一个卵泡无论大小都会认真详细的记录下来,他看,然后念出来护士记录,事后会自己动手亲自登记和当着病人的面详细的统计和计算每个卵泡的大小及生长情况(注:医生亲自手写且人肉统计哦,这个是在HRC绝对不可能见到的,在国内多数情况也是由实习生或者助手来完成吧。)总而言之,用"事必躬亲"这四个字来形容郭医生看病人,本主觉得一点也不为过!

恩,其实还有好多感受想写,因为体验太多太深刻,但是我想把重点列出来可以供有需要的人参考也就是我这份评论最大的用处了。我推荐了身边很多有需要的朋友去郭医生那里,因为是真心觉得这是在做好事儿积德。但是郭医生严格控制病人数量,据了解现在病人已经排到九月份了,所以着急的朋友可能也就看不了郭医生,我也有些朋友被郭爸爸给拒了的,这事儿讲缘分。

如果需要的人时间充裕且也真的想找郭医生的话,我在这里奉上郭医生这里排号小攻略:

1.及时填好郭爸爸发给你的资料,不懂怎么填的可以微信及时问他。如果你在国内有计划要来美国试管,一定第一时间预约,致电郭爸爸(Martin Kuo),务必及时按照郭爸爸的要求填写好资料,双方的基本资料及护照信息,信用卡信息(郭医生面谈病人是需要收费的,有330块的问诊费(在美国几乎私人诊所的医生都是需要收这笔费用的,我那个不惜诊费的引路朋友硬是投了好多白花花的银子才问出来的路啊),这个是用在与郭医生面谈以后扣费使用的,这点可以很放心一定是在面谈完以后才会划扣的)等等,这样子才会方便郭爸爸在众多病人中快速的建好你的档案,安排好你的面谈时间。像前面说到的那位"别再遇到"的小愤主就是卡在这个环节上,我想说,大仙,你是来试管的,不提供夫妻双方的资料和签名,人家医生能给往下做吗?没有夫妻双方的签名,医生就给你这把事儿给做了那医生是要蹲大狱滴,明白不?

2.一定要守信用,遵守约定的时间。如果你跟郭爸爸已经约好时间了,但是你一声不吭的连招呼也不打就让这个预约悄悄的划过,事后想起来再去做补救很有可能为时已晚,郭爸爸和郭医生都是十分关注看中"信用"这个东西的,这点有点跟了国外的风格,对人都一样(无论你是有钱人还是有很多钱的人)对信用要求很高,我有几个朋友被拒也是卡在这个环节上。

3.带着守时丶谦逊丶有礼和感恩的心。这样的话,无论走到哪里要做什么都会事半功倍的。

最后,祝有需要的你早日好孕。不谢!嘻嘻!
哎哟,好长好认真哦,这要换成是在穷游或者是天涯丶百度论坛的话应该可以被加精置顶啦吧!强烈要求在这里也加精置顶!!!精华帖啊~居然也三千多字啦!都是心血啊,希望能帮到大家~~~~
- 闯荡世界的张小O from China

May 17, 2017 from ChineseInLA.com 洛杉矶华人资讯网 (Rating: 5.0 out of 5.0)
我想说自己太幸运了!一次就中奖,遇到郭医师和郭爸爸应该是我人生中最荣幸的事。我们之前搜索了很多试管婴儿医生的履历,发现郭医师具有非常专业的医学背景,每一年都获得专业领域上的最高奖项,我想这样一个对待自己工作要求精益求精的医生对待病人也一定错不了,我的判断没错,和郭医师的第一次面谈近2个小时,他是一个言谈举止中温文尔雅丶做事有条不紊丶为人谦虚谨慎,真正做到了温良恭俭让的具有最高专业资质的华裔医师。郭医师耐心并且非常专业的回答让我和先生非常放心,我们决定按照郭医师的要求一步步来。

打促排卵针的时期无疑是很辛苦的,再加上我对疼痛非常敏感,每次护士打针时郭爸爸和郭医生都会握着我的手陪着我给我加油鼓劲,郭医师对我病情的掌握也是精确到每小时每分钟,规定的时间内必须打针丶吃药,一分钟都不能耽搁,移植手术做完,睁开双眼第一个见的就是郭医师,后来知道郭医师对每一个病人都是直到确定病人安全苏醒过来一切都正常时他才会离开。

印象最深的是确定我已经顺利怀孕后的第四周因为自己疏忽大意晚上六点多钟我上卫生间时发现流了一点血,当时和先生都吓傻了,赶紧给郭医师打电话,郭医师知道后让我马上平躺不要乱动,需要立即打针,可是家人都紧张的不敢打,郭医师立马说让我去他的诊所或是在家等着他安排人过来给我打针,当时已经晚上七点多钟了,我和先生都觉得这样麻烦医生不太好,在郭医师的电话指导下我平安打了保胎针,在床上安静躺着,没想到第二天郭医师百忙之中抽出时间和郭爸爸到我家里来看我,让我和先生非常感动。在郭医师的指导下,我现在平安度过了前十周,现在怀孕已经三个多月了,宝宝很健康。非常感谢郭医师。

在这里我还想说一下郭爸爸,他是我见到最好的父亲,也是最好的医护天使,每次见到郭爸爸时紧张忐忑的心情都烟消云散,他会像自己的父亲一样关心你丶帮助你,做完手术时郭爸爸还会发微信问你感觉如何,有时要去药房拿药时,郭爸爸这位年纪七十多岁的老人会带你走两条街,还会按照郭医师的嘱咐帮你标记好每次用药多少。在郭医师的诊所你会觉得很温暖,相信郭医师专业的医学技术和郭爸爸悉心的呵护一定能帮助更多的准妈妈们顺利怀孕。

再次感谢郭医师和郭爸爸!
- littleangele12 from Los Angeles

May 9, 2017 from ChineseInLA.com 洛杉矶华人资讯网 (Rating: 5.0 out of 5.0)
非常感谢郭医生和郭爸爸,我已成功怀上小宝宝。郭医生有耐心有责任感,从在国内提交表格90分钟微信视频会诊后,郭医生就开始事事微信指导,有问必答,就连吃什么牌子的保健品都会给出建议,每次抽血后都会微信告之检查情况,并及时调整用药剂量,还会再多发一份邮件到我邮箱,凡事亲自亲为,让我非常放心,这也是我找华人医生而没找老外医生的主要原因,沟通起来非常方便,少了中间人的翻译也就少了一层误会和麻烦。 郭医生的父亲也非常好的人,70多岁也还在帮儿子打理繁琐杂事,毕竟又会中文又会英文的助理很难找到,郭医生的收费不贵也有郭爸爸的功劳。郭爸爸会很有耐心教我打针方法,有时需要买的药,郭爸爸都会陪我走两条街到药房去买,并把每天服用方法和时间写来下,让我这个英语白痴来说非常地感动,希望您早日找到合适的中文助理,不用如此操劳了。 最后,我以小宝宝发誓,我不是拖,很客观的评价:郭医生是医术高明丶有责任有耐心值得信任的好医生。郭爸爸说话比较耿直,也许会无心得罪某些人,但请病友放心,他不是仗着儿子不尊重病人的父亲,在我眼中是一位和蔼可亲事事为我们着想的好助理。 附上去年加郭爸爸和郭医生微信截图,还有郭爸爸写的用药方法和时间,感谢!
- Eisk from China

May 3, 2017 from CCYP 華人工商電話簿
郭医师是一个非常非常细心又有医德的医师,超过45岁的妇女因为成功率极低,他都会诚实告知.不像其他医生,钱收了,反正10%也是机会,让妇女受苦又花钱,等待渺茫的机会
- Daphne from China

February 4, 2017 from HealthGrades (Rating: 5.0 out of 5.0) and
February 3, 2017 from Yelp.com (Rating: 5.0 out of 5.0)
Dr. Kuo was the most caring and attentive doctor I have ever had. I gave birth to a healthy baby boy 2 weeks ago and that would have not been possible without his help. Everyone who was with me for this journey was amazed at how much time he spent explaining things and how hands on he was. At my transfer he took his time even staying and talking to us, which I heard is not the norm for doctors. Even when I was released to my OB he still answered questions and helped me. I would only want to deal with him in the future. His staff was always so attentive and professional. Do yourself a favor and go with Dr. Kuo. You won't be disappointed.
- Ashley M. from Las Vegas, NV

November 13, 2016 from Vitals.com (Rating: 5.0 out of 5.0);
November 13, 2016 from HealthGrades (Rating: 5.0 out of 5.0); and
November 12, 2016 from Yelp.com (Rating: 5.0 out of 5.0)
Dr. Kuo is truly an outstanding doctor in so many ways. I was diagnosed with PCOS, making my pregnancy particularly challenging. After years of seeing other fertility doctors, a friend recommended Dr. Kuo and it was one of the best things that happened in my life. I've come to realize that not all doctors are equal, Dr. Kuo's great attention to detail, intricate planning, and meticulous execution make the world of difference. Not only is he intelligent and knowledgeable, most of all, he truly cares about his patients. I am now 10 weeks pregnant with a strong and healthy fetus. Thank you, Dr. Kuo!
- Karen P. from Los Angeles, CA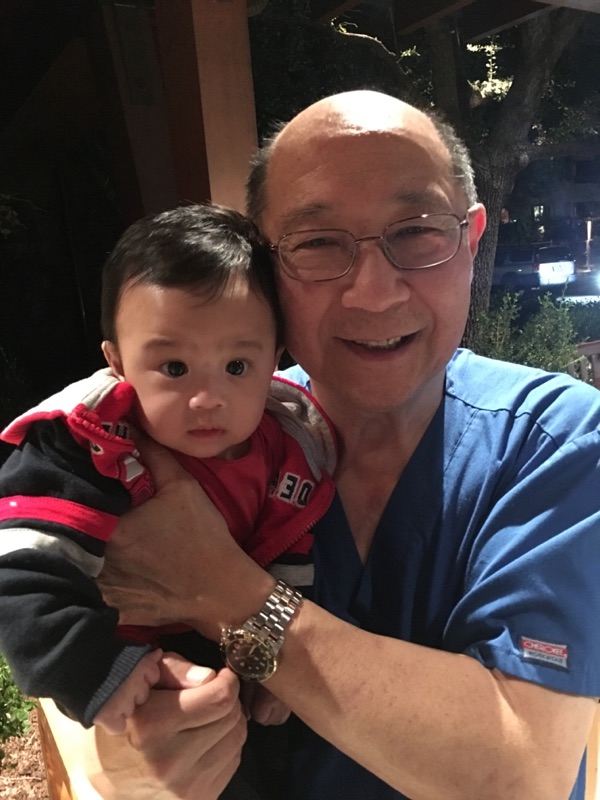 November 11, 2016 from ChineseInLA.com 洛杉矶华人资讯网 (Rating: 5.0 out of 5.0)
与郭医生的缘分是从郭爸爸开始的……电话那头,他慷慨激昂,幽默风趣的讲解,把郭医生已经描绘成了拯救银河系的圣斗士。让我在无数咨询电话中,印象深刻,相较于那些无关痛痒,爱搭不理护士姐姐的电话,的确别具一格,感觉这位试管婴儿销售人员简直是高薪聘请的拼命三郎。最后我老公冒昧地问了一句:"你把郭医生说得这么完美,他是你的谁啊",电话那头毫不犹豫,一种骄傲之情油然而生:"我儿子!",我立马跟老公说,"我们去见见他儿子吧,哈哈", 于是,我开始了我的试管之路。其实,我和老公在试管之前根本就没做过任何检查,已有一个娃的我们,一直在稀里糊涂的在造小人中自得其乐。三十出头的我们认为自己年轻,有活力,做试管婴儿就是想一次可以生两个涂方便的事情,就这么任性的开始了。第一次见到郭医生,我两对他都有种一见钟情的感觉,温文尔雅,思路清晰,耐心仔细。我和老公很快就决定了就在这里做。试管开始,等待郭医生的微信成了每天生活中的一部分,按时吃药丶勇敢打针丶说明抽血及尿液化验结果以调整药量。终于快取卵啦。记得最后一针是pp针,必须要精确时间才能成功取卵,我和老公都不敢下手,只好求助郭医生帮忙找护士,这针必须凌晨两点打,这可急坏了我们,要知道在美帝下班后的私生活是很不情愿被人打扰的。让我两意外的是,郭医生那的一个美丽的护士妹妹回复了我们,凌晨两点半我们去了她的家里,她一直没睡觉,一直在等我,当她把我从她家送出来的那一瞬,一股暖流涌上心头,感觉郭医生的团队都是暖心教主,第二天早上取卵了,没有任何痛苦,除了实验室的护士阿姨那扎针的技术真是不敢恭维(这时你会非常怀念国内的护士阿姨)。 我醒来的那一刻,一圈人围着我,老公丶郭医生丶护士,端茶递水嘘寒问暖,我又一次彻底的刷了一遍存在感。郭医生很高兴的跟我说我取了51个卵,但是我输卵管的检测情况很不好,做了两次两侧都堵塞,原来上天安排我做试管婴儿真有他的道理。在这里我插播一条,医生的态度真的对我们特别重要,他的鼓励和安慰有时候胜过老公,因为试管婴儿还是有一些不定因素,需要医生和病人的绝对配合和信任,才能达到预期的效果,我们女人的心情在里面也起到至关重要的作用。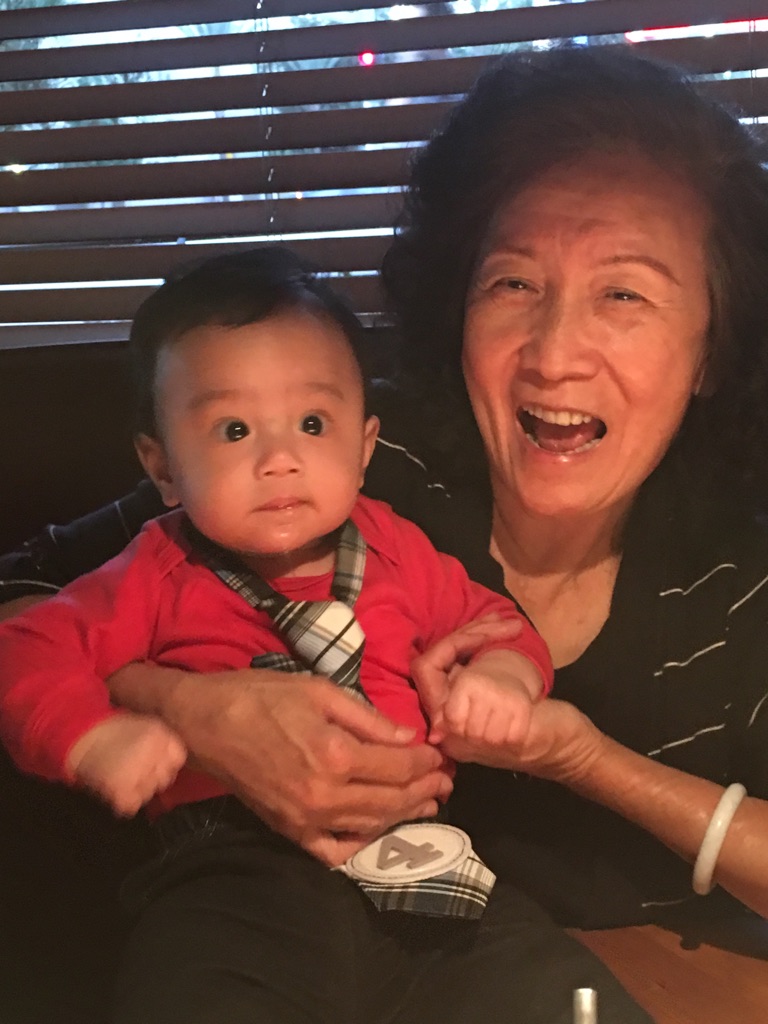 成功取卵后,我经历了取卵综合症,体质原因,我吐得前仰后翻,郭医生每天的微信快被骚扰坏了,还好老公无微不至的照顾和郭医生的鼓励,一个星期就变回正常人了。 接着,在移植前我又查出有子宫内膜炎,又是一个月的医治时间,又是新一轮的考验,其实,到后来,你会觉得试管婴儿就是一场心理战争,所以一定要选一个足智多谋的军师,不能贸然去冲锋陷阵,虽然我的移植时间一拖再拖,但身体的各项情况都准备得特别充分,子宫环境也非常好,移植一次成功!如愿得了双胞胎,哈哈。再后来,我和老公都一直舍不得离开郭医生的诊所,虽然两个宝贝已经三个月顺利从生殖中心毕业了,到了新的产科医生中心,但是每一次宝宝的b超照片还发给郭医生看一下,总觉得这样才安心。

以下经验仅供姐妹们分享:
1丶 价格透明,郭医生这里明码标价,听好多姐妹说秋后算账的医院很多。所以还是事先把价格方面问清楚。
2丶 医生执照齐全,经验丰富,不要动不动就让小护士妹妹接待你,看不到医生。医生的诊断直接影响成功率。
3丶 医生态度至关重要,我个人认为长相也很重要,哈哈。
4丶 一定要做遗传基因筛查 (PGS),性别也能筛查了,这个对提高成功率很重要。
最后,我老公zero再次感谢郭医生丶郭爸爸。希望你们能帮助到更多想当妈妈的姐妹。
- muuuuuuuu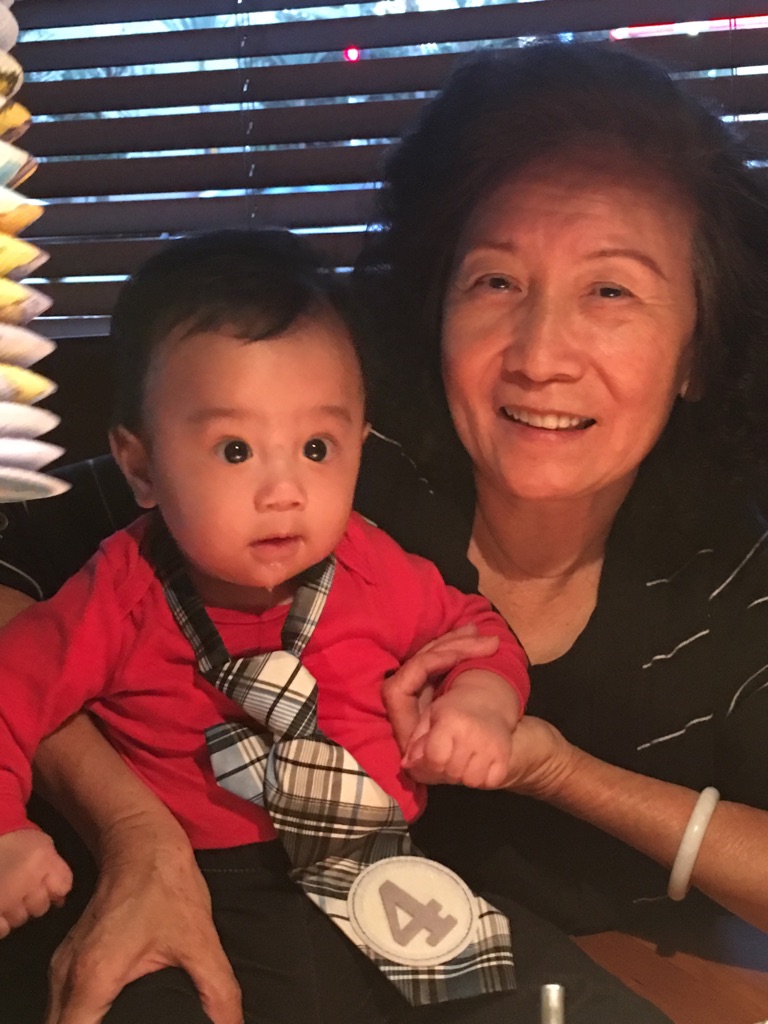 October 22, 2016 from Vitals.com (Rating: 5.0 out of 5.0)
Title: Best Doctor
He is the best doctor I have ever seen.
- C. from Los Angeles, CA

October 21, 2016 from Yelp.com (Rating: 5.0 out of 5.0)
郭医生是我见过的最好的医生。当时选医生的时候没有参考广告,而是在各网站上查阅医生的资料,最后锁定郭医生是因为关于他所有的评论都非常棒,他毕业的院校和所得的荣誉又那么有说服力,人看上去也很儒雅,会说普通话,事实证明我的选择太正确了。

在国内努力了很多次做了不少手术,包括IVF,都没有怀上,每次去医院感觉自己就像是车间里的产品一样,放上流水线就只能自生自灭,没人关心我的情况,没人听我介绍病情,每次5分钟就把我打发了,身心受到很大打击,如果在美国还是没有,可能就彻底放弃了。

郭医生对病人非常耐心,态度始终极好,更关键的是他会根据每个人的情况进行调理,不放过每一个细节,他还会把微信给每一个病人,可以随时联系到他,什么问题都有问必答,非常负责任,让病人在心理上放心很多。他诊所的护士和郭爸爸人都很好,很可爱,不像有的诊所还要看人脸色。

现在我已经两个多月了,一次成功,家人都非常高兴,也算了却父母的心事。这是我第一次发表评论,用中文是我想让更多国内的人了解郭医生,不要只听信广告的,更多的要听听患者的感受以及权威网站的综合评价。

上帝保佑他!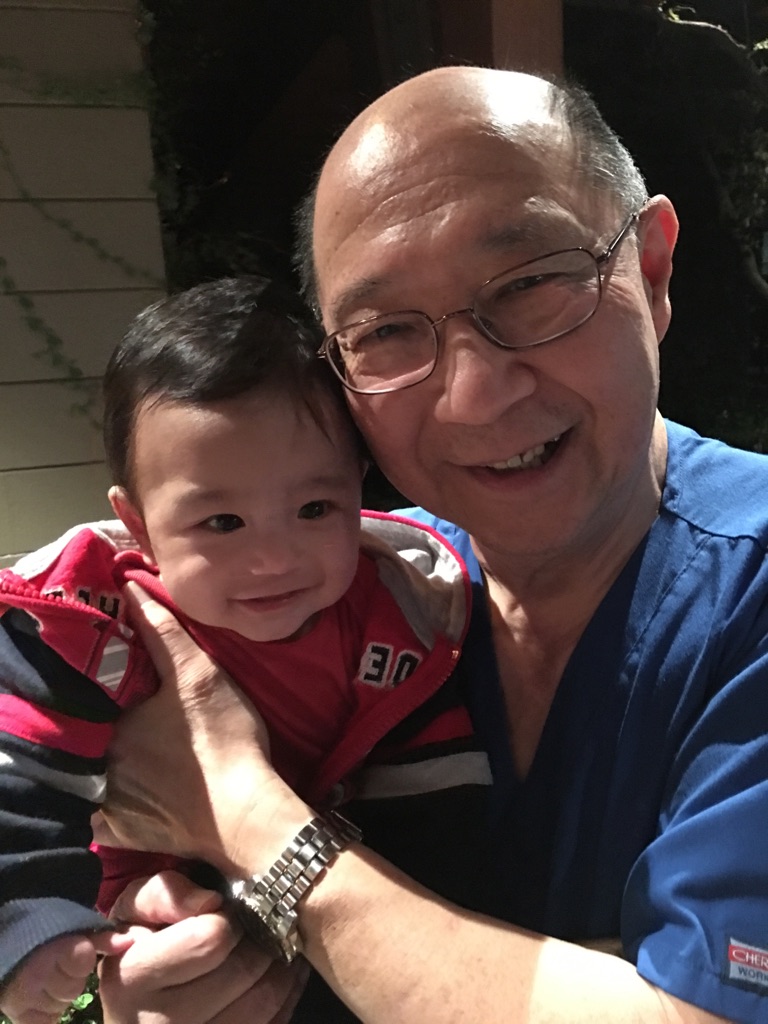 - Angel S. from Arcadia, CA

October 21, 2016 from Yelp.com (Rating: 5.0 out of 5.0)
Dr Guo is the best doctor I have ever seen.

When selecting doctors did not refer to advertising, but the Web site information on doctors, finally locked Guo doctor because his comments are great, from the honors he graduated College and so convincing, people look very elegant, Mandarin, turns out that my choice is correct.

In domestic efforts has is times do has many surgery, including IVF, are no arms Shang, each to hospital feel himself on like is workshop in of products as, put Shang line on only fend, didn't people care I of situation, didn't people listening to I introduced illness, each 5 minutes on put I sent has, physical and mental by is big combat, if in United States also is no, may on completely gave up has. Guo doctor is very patient with his patients, attitude is always very good, more critical is that he will adjust according to the individuals, not every detail, he will give the app to each patient, he can always be reached, any question answer, very responsible, many patients psychologically at ease.

His father clinic nurse and Guo were good, very cute, unlike some clinics to see people face. Now I have more than two months, a success, the family are very happy parents in mind.

This is my first time commenting, in Chinese, I want to let more people understand the doctor Guo, don't just listen to advertising, more to listen to the patient's perception as well as the comprehensive evaluation of authoritative sites. God bless his heart!
- Angel S. from Arcadia, CA

September 14, 2016 from HealthGrades (Rating: 5.0 out of 5.0) and
September 14, 2016 from Vitals.com (Rating: 5.0 out of 5.0)
Title: Amazing patient care!
Dr. Kuo is an exceptional physician and provides the kind of care that I have not experienced with other doctors. He is available via email and cell phone. He personally performs all ultrasounds and personally calls with all test results. He does not rush through appointments and answers all questions. For patients like me who have gone through the trauma of years of infertility, having a doctor like Dr. Kuo who is knowledgeable, caring and gentle makes the experience so much more easier.
- Irene S. in Albuquerque, NM

September 13, 2016 from Yelp.com (Rating: 5.0 out of 5.0)
Title: A Great Doctor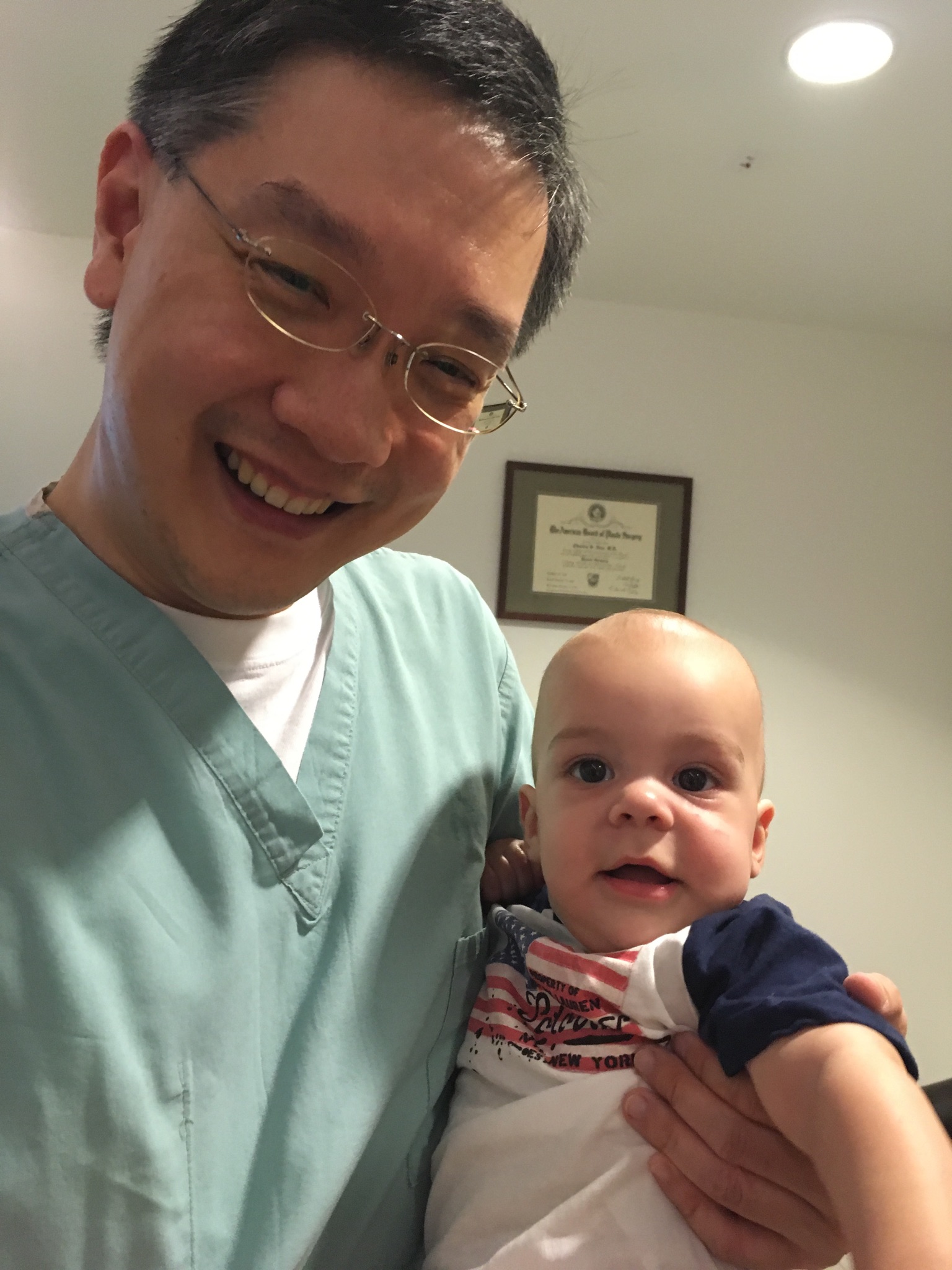 My wife and I are impressed by Dr. Kuo. He explains everything in full details, and is very careful during our treatment. We went to another doctor before, and would have a lab every 2 weeks, but with Dr. Kuo, it was every 2 days, and even every 1 day during the critical time.

Dr. Kuo is also always available on phone or text. When my wife had questions, she would text him and get a reply within 15 minutes. Both of us strongly recommend Dr. Kuo.
- Tuan Linh V. from Los Angeles, CA

September 12, 2016 from Yelp.com (Rating: 5.0 out of 5.0)
I highly recommend Dr. Kuo. He and his staff are a great team to work with. Dr. Kuo is extremely professional and patient while studying and treating the case. We were informed about all the possible pros and cons in our initial appointment (which was truly in depth, lasted for 3 hours).

He is very cost effective. The office staff makes it a point to maintain your scheduled appointment to go smoothly and there is no wait time at all.

Dr. Kuo is available to answer your questions at any time of the day. Saying that, a patient gets his personal contact number. An answer to your questions comes within 10 min if you text him (even at odd hours and on weekends).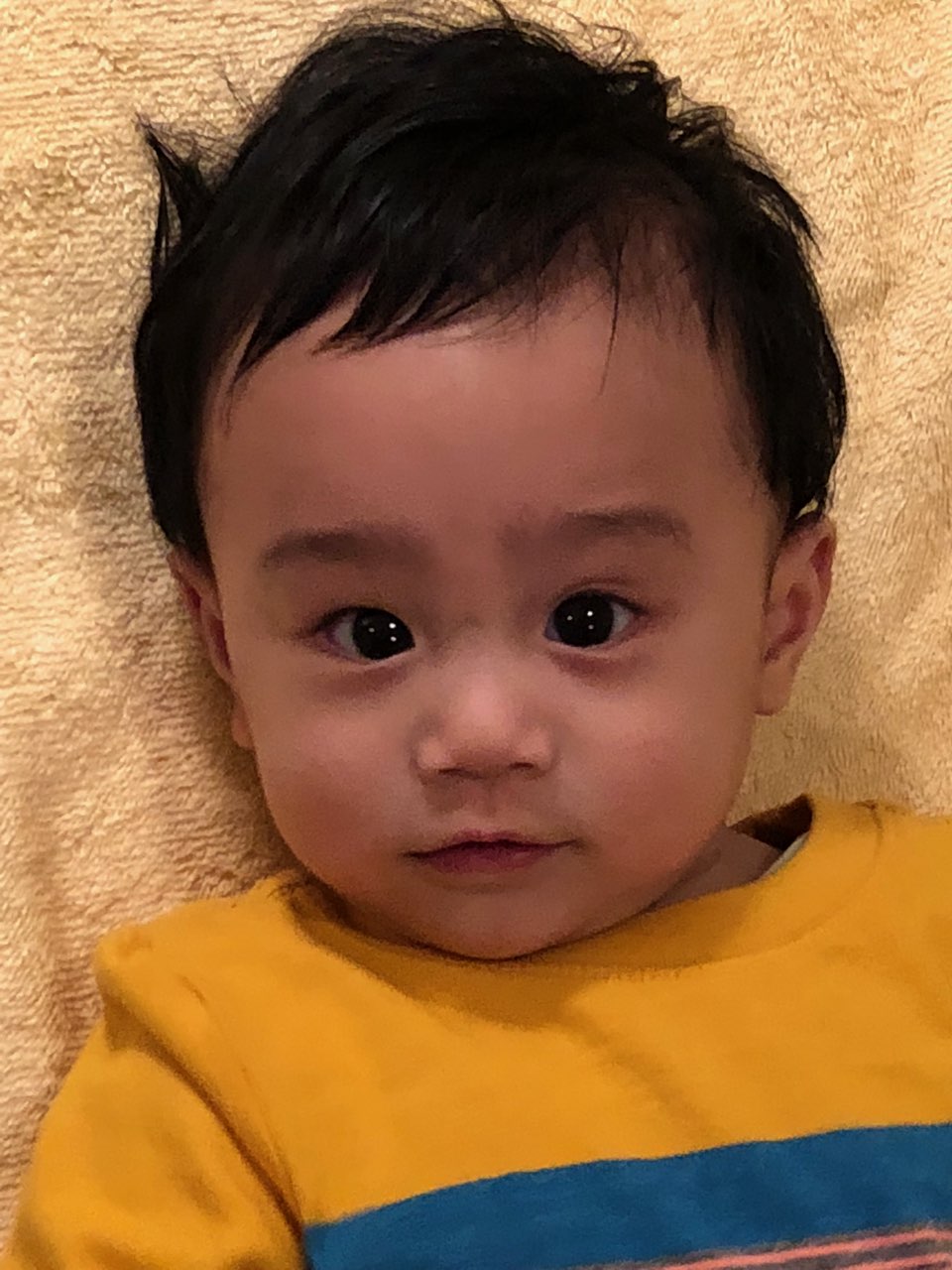 He does all the ultrasounds, retrieval, embryo transfer by himself and updates day wise progress by himself!!

I am 17 weeks pregnant now. We are very happy to have Dr. Kuo helping us out with this process.

He has a wonderful team; Eliana, Michelle, Adaure. They helped us in filling the claims and make the process smoother with our insurance, since it was out of network for us.

Highly recommend Dr. Kuo!!
- Sayali D. from Los Angeles, CA

September 2, 2016 from HealthGrades (Rating: 5.0 out of 5.0) and
September 1, 2016 from Vitals.com (Rating: 5.0 out of 5.0)
Title: Exceptional Doctor
Dr. Kuo is an exceptional doctor and we're lucky that we had him for our IVF. He is courteous, humble, cares about his patients, works 7 days in a week with no holidays/vacations, answers our text messages and phone calls in a timely manner. Most importantly, he knows what he is doing. IVF was no fun, but having a caring and knowledgeable doctor made it more relaxing for us. Now I'm 9 weeks pregnant! Highly recommend.
- Flora Z. in Yorba Linda, CA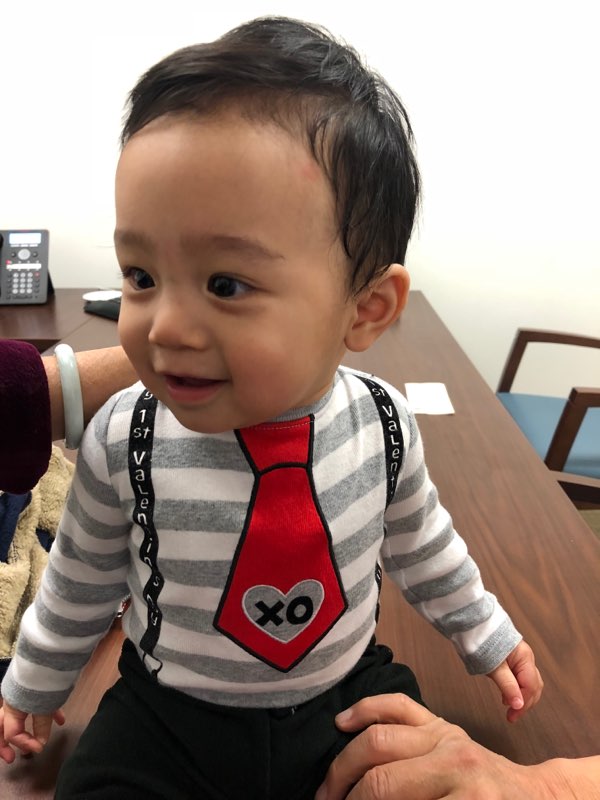 August 19, 2016 from HealthGrades (Rating: 5.0 out of 5.0) and
August 19, 2016 from Vitals.com (Rating: 5.0 out of 5.0)
Title: There is No One Better!
I am 42 years old and when other doctors told me my chances of getting pregnant with my own eggs were slim to none, Dr. Kuo didn't lose hope in me. And now, I am 11 weeks pregnant! Dr. Kuo and his staff are extremely caring, always responsive and knowledgeable, and exceptional in every way. You are not just a number here. They know you're name and truly care about your progress. Dr. Kuo is also the only doctor I know who gives out his personal cell phone. He works 7 days a week and is always on call. He also performs all the ultrasounds himself, no nurse to help him. He's incredible and the only IVF doctor I would ever recommend!!!! I wouldn't recommend anyone else. He is the Best!
- Michelle R. in Carlsbad, CA

August 18, 2016 from Yelp.com (Rating: 5.0 out of 5.0)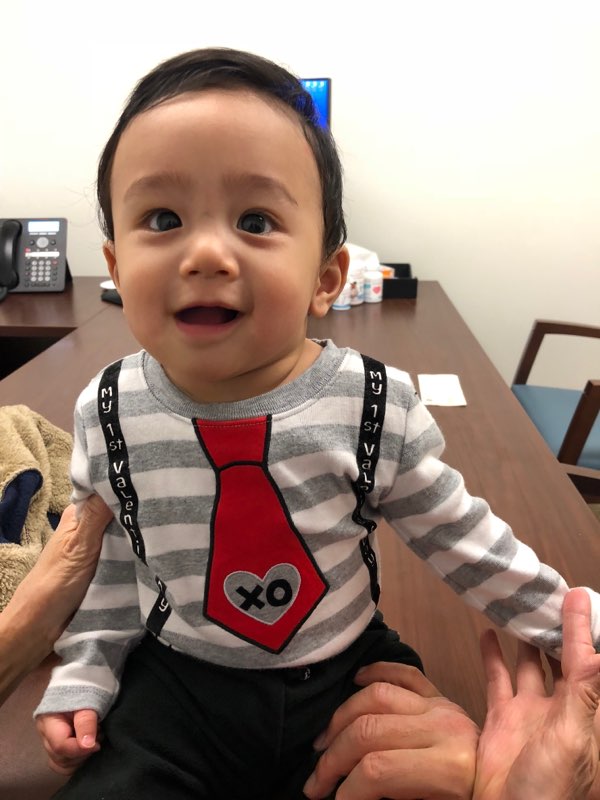 When other doctors told me my chances of getting pregnant with my own eggs were slim to none, Dr. Kuo didn't lose hope in me. And now, I am 11 weeks pregnant! Dr. Kuo and his staff are wonderful in every way. You are not just a number here. They know you're name and truly care about your progress. Dr. Kuo is also the only doctor I know who gives out his personal cell phone. He works 7 days a week and is always on call. He also performs all the ultrasounds himself, no nurse helps him. I trusted him fully with my treatments and protocol and let him have at it. And he obviously did a phenomenal job. I wouldn't recommend anyone else. He is the Best!
- Michelle R. from Del Mar, CA

August 4, 2016 from ChineseInLA.com 洛杉矶华人资讯网 (Rating: 5.0 out of 5.0)
郭医生您好。第一次是在电视广告中看到医生您,当时就觉得是一位温文儒雅的好医生。在今年年初第一次约见面谈时,证实我的第一印象,很高兴坚持自己的选择。 郭医生会在第一次面谈时详细的介绍丶解说丶分析丶解答接下来要治疗的流程,而且相信大家在网上已经可以看到郭医生的公开报价,这是其他同类型医生中无法找到的资信。医生还会主动让我们知道他的直接联络方式。每次有疑问的时候,发出信息,都会在短时间内得到回答,记得某天一早发现出血,因为太紧张,发出信息后才发觉早上7点还没到,在自己感到很不好意思时。医生的信息就回复过来了,并且教我如何处理。这种贴心的照顾,让我很安心也很感动。 医生很忙,病人很多,但他可以做到准时会见我们,这是在美国看医生很难得的。郭医生的技术很好,每一次检查从没让我感觉不适,另外我血管很难找,因为常常要验血,有几次护士找很久,针头进去后还是没成功,我们向医生求救,他都可以出手解救当时的尴尬。每次医生得到验血报告,也会打电话告知情况,需要时马上做出药物调整。 在郭医生管理下的办公室我还可以从email中得到吃药打针的日程表,每次预约的前一天还可以接到办公室打来的提醒电话。 很感谢能认识郭医生。现在我已经转去另一位妇产科医生,只看那一位医生一次,但已经对他感到怕怕了!很想回到郭医生您那里。哈哈! 今天BB已经12周5天了,前几天抽血包含血糖,明天我会去做一个超声波。感谢您让我体会当妈妈的感受。 希望您的事业顺利,好好保重身体。谢谢您。
- Christy Xie

June 29, 2016 from HealthGrades (Rating: 5.0 out of 5.0)
I highly recommend Dr. Kuo and his staff; Eliana , Michelle, and Adaure. At IVF Fertility Center, you receive personal attention and care at every visit. . He is definitely the most friendly and skilled fertility specialist you can find in Los Angeles .
- Tina in Temple City, CA

June 28, 2016 from ChineseInLA.com 洛杉矶华人资讯网 (Rating: 5.0 out of 5.0)
2015年末第一次在郭医生诊所咨询后就决定在郭医生这里做试管,第一次郭医生就和我们谈了1个多小时,回答我的各种问题,还亲自帮我做B超,让我知道我的卵泡有多少,以后可能促出来多少。一对一的真心服务让人非常感动,每次有任何问题只要微信给郭医生本人,不出10分钟郭医生都会迅速回复我,有一次打针时候遇到问题,当时都已经晚上10点多了,我还是打扰了郭医生,他很快帮我解决了问题,让我可以按时打针。我在去郭医生诊所前去了很知名的HRC,我觉得自己就是一个号码在那里,没有人关注你,没有人在乎你,有了问题只能发邮件,连电话都找不到配给我的那位护士。所以我后来果断放弃了那个诊所。 郭医生取卵的技术相当好,当时我害怕自己过度刺激或者大出血什么,结果取卵回家休息,发现真的连血都没有出,第2天就恢复了正常活动。 今天我顺利毕业了,我非常感谢郭医生为我做的一切。希望您身体健康,万事顺利!
- Tina W.

June 28, 2016 from Yelp.com (Rating: 5.0 out of 5.0) and
June 28, 2016 from Vitals.com (Rating: 5.0 out of 5.0)
Title: We are so thankful to Dr. Kuo
I highly recommend Dr. Kuo and his staff; Eliana, Michelle, and Adaure. At IVF Fertility Center, you receive personal attention and care at every visit. . He is definitely the most friendly and skilled fertility specialist you can find in Los Angeles. He was personally involved in everything! The consultation, ultrasounds, phone calls for reports and most importantly, he did the actual egg retrieval and implantation procedure. (In some large facility, sometimes only technicians did that part). I always messaged him my questions and concerns, I got his answer within 10 Minutes . It made me relaxed during this very stressful time. I am now 10 weeks pregnant and have moved on to a standard OB/GYN. I'm really going to miss Dr. Kuo and all his staff. Thanks again!
- Tina W. from Rosemead, CA

June 28, 2016 from Vitals.com (Rating: 5.0 out of 5.0) and
June 27, 2016 from Yelp.com (Rating: 5.0 out of 5.0)
Dr. Kuo is the best IVF doctors we have ever met. IVF treatment is always very stressful, but with his caring and prompt responses made the whole process much more relaxing. You can contact him with any concerns and he will response in very short time. From the first to the last visit, he never makes you feel rush but very patient to check every points. Besides this, professional wise, during the IVF treatment, he customized the treatment and closely interacted with patients to maximize the outcome. I highly recommend Dr. Kuo!!
- Susie C. from Porter Ranch, CA

June 14, 2016 from Yelp.com (Rating: 5.0 out of 5.0)
I am a huge fan of Dr. Kuo and his spectacular team. He is extremely smart, kind, and an efficient doctor. His nurses are all fantastic and there was never a wait time. He is very cost conscious, explains things in detail, and is super organized. Infertility pretty much sucks all around, but working with his team made it bearable. We had three IUIs at his office and though we were not successful, that was not his fault at all. I would highly recommend him to anyone who is beginning their fertility journey.
- S S. from Los Angeles, CA

June 10, 2016 from FertilityIQ (Rating: 10 out of 10)
Age: 43
Treatment: 1 IUI, 2 IVF, Donor Sperm
Diagnosis: Diminished Ovarian Reserve, Poor Egg Quality

How was your experience with John Kuo?
With other clinics I have been to, you meet the doctor and then see a nurse. If you're lucky that doctor will do the procedure. Or perhaps it will be his or her colleague or a nurse. Not what you expect. With Dr. Kuo, I saw him every single time, even after I got pregnant. When other doctors told me I should look into donor eggs, because of my high FSH and my age (42), Dr. Kuo didn't give up on me. And here I am, pregnant. He is the best!!!!!

What one piece of advice would you give a prospective patient of John Kuo?
Trust him. I put all my faith in him and let him make the decisions. He is the expert.

During treatment, did you feel like you were treated like a number or a human?
Dr. Kuo takes personal interest and care with his patients. He is ALWAYS available. In fact, he gives his patients his personal cell phone should you have an questions or concerns. He is the only doctor that I met with that does this. Everyone else, you call during office hours or perhaps a nurse will call you back if you're lucky.

Describe the protocols John Kuo used in your cycles and their degree of success.
I was on Gonal-F, Menopur, Omnitrope. I was told I had very minimal eggs and poor egg quality. I worked on that with diet (avocados daily), fish, acupuncture and herbs. I got my FSH from a 23 to 7. We retrieved 9 eggs, fertilized 6. :) Did I mention I am 43?

Describe your experience with your nurse.
I have very small, thin veins. She was the only one who could draw my blood and did it well! She was also extremely caring, knowledgeable and concerned. I love her!

Describe your experience with IVF Fertility Center.
Parking - need to park up the road. But he is possibly moving offices to Pasadena from Beverly Hills.

Describe the costs associated with your care under John Kuo.
He puts it plain and simpe on his website. ivffertilitycenter.com Affordable. A third less than everyone else! Its the medications that get you!


June 9, 2016 from HealthGrades (Rating: 5.0 out of 5.0)
Great compassionate doctor who really listens and responds quickly. Truly great doctor!
- Emily in Atlanta, GA

June 8, 2016 from Yelp.com (Rating: 5.0 out of 5.0)
I have never had a better IVF doctor than Dr. Kuo. He has a wonderful manner and comprehensive knowledge. His staff are just as compassionate and helpful. I have never been to a practice where doctor responds back to your concerns and problems so quickly. Plus, he works on weekends too to accommodate his patients! I would recommend Dr. Kuo to anyone. He truly cares for his patients.
- Emily T. from McDonough, GA

May 31, 2016 from ChineseInLA.com 洛杉矶华人资讯网 (Rating: 5.0 out of 5.0)
郭医生非常有耐心,会随时解答所有问题并给出专业意见,五颗星!希望这次能成功,加油!
- Crystal

April 14, 2016 from HealthGrades (Rating: 5.0 out of 5.0)
Dr Kuo is an exceptional doctor in every way. We had a tough diagnosis going in and we knew it wouldn't be an easy road, but I had no idea it would take so much to get pregnant. When going thru these hard times you really need a caring, well researched and hard working doctor like Dr. Kuo. Unlike a lot of clinics, the appointments run on time, he does all the scans himself instead of a nurse. He will see you any day of the week and submit insurance claims for you. I can't recommend him enough!
- Emily in Los Angeles, CA

April 13, 2016 from Vitals.com (Rating: 5.0 out of 5.0)
Title: Couldn't of asked for a better doctor
5.0 star rating 4/13/2016 Dr Kuo is an exceptional doctor in every way. We had a tough male infertility diagnosis going in and we knew it wouldn't be an easy road, but boy I had no idea it would take so much to get pregnant. When going thru these hard times you really need a caring, well researched and hard working doctor like Kuo. Unlike a lot of clinics the appointments run on time, he does all the scans himself instead of a nurse, he will see you any day of the week and yes that includes Sunday and most holidays. He also has the most wonderful nurses I heart them big time. I used to hate needles (now I use them daily) so my first blood draws were scary and they are so careful and painless. We even had one of the nurses drive to our house to administer a shot at 10 pm on a Sunday and she was as gracious as ever. I actually miss seeing them now that I've graduated.

I could email or call him and would always get a prompt answer no matter what it was about. I appreciate that he stays up to date on all the latest studies because this is always an evolving jigsaw puzzle. For a RE he also does what he can to make this taxing process easier whether it be less invasive medicines and most importantly filing your insurance claims for you. Its hard to pay out of pocket for something so expensive that everyone else seems to get for free I am so thankful that at the very least he and his team take some of the burden off you by submitting it for you. Most clinics in LA won't do this for you let alone give you this kind of comprehensive care the IVF Fertility Center does.

My fiance has pretty high standards not just doctors but most any professional and he still comments almost daily about what excellent care we got. I am so thankful I didn't mess around with any other clinics and went straight to him. I recommend him hands down and so do the little 10 fingers and toes in my belly. Now if only he could deliver our babies too ;)
- Emily & Jonny

April 13, 2016 from Yelp.com (Rating: 5.0 out of 5.0)
Dr. Kuo is an exceptional doctor in every way. We had a tough male infertility diagnosis going in and we knew it wouldn't be an easy road, but boy I had no idea it would take so much to get pregnant. When going thru hell you really need a caring, well researched and hard working doctor like Kuo. Unlike a lot of clinics the appointments run on time, he does all the scans himself instead of a nurse, he will see you any day of the week and yes that includes Sunday and most holidays. He also has the most wonderful nurses I heart them big time. I used to hate needles (now I use them daily) so my first blood draws were scary and they are so careful and painless. We even had one of the nurses drive to our house to administer a shot at 10pm on a Sunday and she was as gracious as ever. I actually miss seeing them now that I've graduated.

I could email or call him and would always get a prompt answer no matter what it was about. I appreciate that he stays up to date on all the latest studies because this is always an evolving jigsaw puzzle. For a RE he also does what he can to make this taxing process easier whether it be less invasive medicines and most importantly filing your insurance claims for you. Its hard to pay out of pocket for something so expensive that everyone else seems to get for free I am so thankful that at the very least he and his team take some of the burden off you by submitting it for you. Most clinics in LA won't do this for you let alone give you this kind of comprehensive care the IVF Fertility Center does.

My fiance has pretty high standards not just doctors but most any professional and he still comments almost daily about what excellent care we got. I am so thankful I didn't mess around with any other clinics and went straight to him. I recommend him hands down and so do the little 10 fingers and toes in my belly. Now if only he could deliver our babies too ;)
- Emily B. from Marina del Rey, CA

April 12, 2016 from HealthGrades (Rating: 5.0 out of 5.0) and
April 12, 2016 from Vitals.com (Rating: 5.0 out of 5.0)
Title: 5 Star Doctor
We can't thank Dr. Kuo enough. After visiting many different doctors, we made the best decision to switch to Dr. Kuo. He is the most caring, earnest, dedicated Doctor that we ever encountered. And of course, miracle happened! His staff are amazing too!!!
- T.W. in California

January 16, 2016 from Yelp.com (Rating: 5.0 out of 5.0)
Dr. Kuo is great. He is extremely knowledgeable and dedicated. His staff is courteous and very welcoming. I had a very positive experience at his IVF Fertility Center. After just one course of treatment, I became pregnant. Dr. Kuo is a higher standard of IVF and I hope his model is the future of Fertility and Reproductive Services. I would highly recommend Dr. Kuo to anyone who is considering IVF. I have never met a doctor who really truly cares so much about his patients.
- Sagnita R. from Clovis, CA

2016 from FertilityIQ (Rating: Doctor John Kuo: 10 out of 10 Clinic: 10 out of 10)
Age: 43 Race: Ashkenazi Jewish Treatment: 1 IUI, 2 IVF, Donor Sperm Diagnosis: Diminished Ovarian Reserve, Poor Egg Quality
With other clinics I have been to, you meet the doctor and then see a nurse. If you're lucky that doctor will do the procedure. Or perhaps it will be his or her colleague or a nurse. Not what you expect. With Dr. Kuo, I saw him every single time, even after I got pregnant. When other doctors told me I should look into donor eggs, because of my high FSH and my age (42), Dr. Kuo didn't give up on me. And here I am, pregnant. He is the best!!!!! Trust him. I put all my faith in him and let him make the decisions. He is the expert. Dr. Kuo takes personal interest and care with his patients. He is ALWAYS available. In fact, he gives his patients his personal cell phone should you have an questions or concerns. He is the only doctor that I met with that does this. Everyone else, you call during office hours or perhaps a nurse will call you back if you're lucky. I was on Gonal-F, Menopur, Omnitrope. I was told I had very minimal eggs and poor egg quality. I worked on that with diet (avocados daily), fish, acupuncture and herbs. I got my FSH from a 23 to 7. We retrieved 9 eggs, fertilized 6. :) Did I mention I am 42? I have very small, thin veins. She was the only one who could draw my blood and did it well! She was also extremely caring, knowledgable and concerned. I love her! Parking - need to park up the road. But he is possibly moving offices to Pasadena from Beverly Hills. He puts it plain and simpe on his website. ivffertilitycenter.com Affordable. A third less than everyone else! Its the medications that get you!

2015 - 2016 from FertilityIQ (Rating: Doctor John Kuo: 10 out of 10 Clinic: 10 out of 10)
Age: 35 - 36 Race: European Treatment: 2 IVF, Donor Sperm Diagnosis: Male Factor
He's a hardworking and diligent man who wants to see his clients succeed. If you want to be treated as an individual with someone who oversees every aspect of your treatment then consult with him. He is heads above the areas mega clinics and often has far better success. He was the hardest working man I've ever met. He did ever single ultrasound himself never used anyone else, he saw on 7 days a week even holidays if needed. He was honest and practical yet invested in our success. There was never any test or treatment considered too out of the box and we were always on the same page. If I had a question my email was answered that same day and no question was too small. He is a small practice where you are treated as a human and never a number or dollar sign. He is fair in all billing practices and will submit to insurance for you even tho he's out of pocket he works to get you covered. Antagonist Only 2 weeks of less of birth control for most patients HGH if needed Endometrial biopsy not just a scratch RPL test with immune testing Era receptivity test We even got one of his nurses to come to our house late on a Sunday night for a small fee to do our trigger shot cause we were afraid to mess it up. They were great with blood draws too! I'd say a weakness is the office is shared with a plastic surgeon which is a little strange but I never saw a single plastic surgeon patient in the year and a half I was there. Other than that I received far better care than what I've heard from my friends in the area and all over the US. A wonderful clinic that is always looking to figure out how to safely get your pregnancy leaving no stone unturned. All in around $10k plus meds which due to their telling me about discount programs I was able to get at lower cost.

2016 from FertilityIQ (Rating: Doctor John Kuo: 10 out of 10 Clinic: 10 out of 10)
Age: 40 Race: East Asian Treatment: 1 IVF Diagnosis: Recurrent Pregnancy Loss
Dr. Kuo is extremely detailed and thorough, much more than any other fertility doctor I've spoken to. You never feel rushed or treated like a number. Patients are able to easily access their lab work and he goes over the results each time, himself. He's extremely cautious and will communicate the risks of what he's recommending. To talk to him during your first visit on the timeline and what to expect, that was the only thing that was a bit unclear. Dr. Kuo was also very professional and warm. He always took the time to speak with my husband and I, no matter how busy he was. I had a very low AFC (6) and AMH so knew our chances for a successful IVF were not great. He initially treated me for hypothyroid and vitamin deficiencies (D3 and folate). I also had a hysteroscopy and plypectomy done before treatment, along with a 21-days of antibiotics. Began with Estradiol a week before menses. Started IVF on day 2 with Follistim, Gonal-F, Bravely, and Menopur. Added Ganirelix and Cetrotide on Day He was able to retrieve 4 eggs and 1 made it through the week but was abnormal (Mosaic Monosomy) so we never had a shot at implantation. Extremely warm, compassionate and professional. Clinic is very clean with available street parking if you're willing to walk a few blocks. Staff is always warm and welcoming. We paid approximately $23,000 for treatment (did not include any surgeries that needed to be conducted prior to IVF).

2016 from FertilityIQ (Rating: Doctor John Kuo: 10 out of 10 Clinic: 10 out of 10)
Age: 34 Race: East Asian, Middle Eastern Treatment: IVF Diagnosis: PCOS
Dr. Kuo is truly an outstanding doctor in so many ways. I was diagnosed with PCOS, making my pregnancy particularly challenging. After years of seeing other fertility doctors, a friend recommended Dr. Kuo and it was one of the best things that happened in my life. I've come to realize that not all doctors are equal, Dr. Kuo's great attention to detail, intricate planning, and meticulous execution make the world of difference. Not only is he intelligent and knowledgeable, most of all, he truly cares about his patients. I am now 10 weeks pregnant with a strong and healthy fetus. Thank you, Dr. Kuo!

December 18, 2015 from Vitals.com (Rating: 5.0 out of 5.0)
Title: The best fertility doctor in L.A.
Dr. Kuo is compassionate, knowledgeable and a great human being. Exactly what you want when you are trying to have kids!
- Anonymous

December 15, 2015 from Vitals.com (Rating: 5.0 out of 5.0)
Title:
I had a great experience
- Anonymous

December 14, 2015 from Yelp.com (Rating: 5.0 out of 5.0)
I had a very great experience with Dr. Kuo. He is an awesome Doctor and cares so much for his patients. I would recommend him to anyone.
- Tov'e W. from Ramona, CA

December 1, 2015 from Yelp.com (Rating: 5.0 out of 5.0)
Dr. Kuo is a miracle worker! He's very meticulous at his practice. Before seeing Dr. Kuo we had multiple unsuccessful attempts with another doctor for about 4 years. We were at the point of either getting a surrogate mother or adopting according to our previous doctors. Luckily we were referred to Dr Kuo and "bam" the rest was history with twins coming in February! Thank you Dr Kuo and his wonderful staff of Leanne & Eliana...
- Eric L. from Hermosa Beach, CA

November 28, 2015 from Vitals.com (Rating: 5.0 out of 5.0)
Title: The best fertility doctor in LA
This is the first time I am writing a review as this will help people like me who are suffering from infertility make an important decision on a doctor. I have found Dr John Kuo by researching online and reading reviews after failing my first IVF. I have been to the top three fertility centers in LA for consultations, but none of the doctors were genuinely interested in helping me. They were trying to rush my husband and I through the consultation without going through my past records in detail. I was so depressed and felt lost afterwards. I did a key word search, "The most compassionate infertility doctor in LA" and Dr John Kuo came up. I was a little weary to go see him at first as I was making a decision on a doctor solely on online research, but decided give a try for the first consultation. He took 2 hours to go through my past record and gave my husband and I suggestions on what options he could recommend. After the first consultation, I knew I could trust and rely on him to go through my second IVF. The process of IVF is very sensitive and stressful, but Dr Kuo guided me through every steps. He always did all of the monitoring and if I emailed him about something, I always received a reply from him on the same day. I was also able to call him on his cell phone for any emergency. He is very precise in his practice. Nothing gets overlooked. He always puts the patients first. He is a truly compassionate doctor! As a result of all the hard work from Dr Kuo, my husband and I are expecting a baby girl in February 2016! We are so thankful for Dr Kuo who made our dream come true after eight years of marriage. I strongly recommend Dr Kuo to anyone who is looking for a compassionate and hard working fertility doctor!
- K.Kim

October 21, 2015 from Vitals.com (Rating: 5.0 out of 5.0)
Title: Best doctor we've ever dealt with
Best doctor we've ever dealt with.
- Anonymous

October 21, 2015 from Yelp.com (Rating: 5.0 out of 5.0)
Dr. Kuo has a long list of awards and he is worthy of each one. Hands down the best doctor we've ever dealt with. Care for patient, responsiveness, knowledgeable are just some of the words that best describes him.

I would recommend Dr. Kuo to anyone within my circle and I am confident about my recommendation.
- Richard C. from Pasadena, CA

October 15, 2015 from Vitals.com (Rating: 5.0 out of 5.0)
Title: Amazing doctor
Detailed oriented and very knowledgeable. Was able to get pregnant... So he did his job and did it very well. Excellent service from both him and his staff. He is available at all times with a phone call or text, which puts us at ease.
- Kathy

October 4, 2015 from Yelp.com (Rating: 5.0 out of 5.0)
I have one handsome boy that is 3. My husband and I have been trying for a second for almost 2 years. I have seen a couple different specialist throughout the 2 years. I found Dr Kuo on the website and thought I would give him my last shot. The minute my husband and I walked through his office I knew I made the right decision. His staff is so welcoming and sweet. His assistant Leanne is wonderful. Dr Kuo listened to me and found out what was wrong with me instead of pushing Ivf on me. He is always available even after hours. I am happy to report I am 12 weeks pregnant. I would recommend Dr Kuo if you have been trying to get pregnant.
- L Z. from Beverly Hills, CA

September 22, 2015 from Yelp.com (Rating: 5.0 out of 5.0)
I have never written any reviews for anything on Yelp. And it did take me some time to register as a new user just to put in this review. After one year of delay though because I've been busy with my new baby. :) Dr. Kuo is the best doctor I have ever met. To put it simply, Dr. Kuo is a good person. I started visiting him when Dr. Kuo was still working at UCLA. He is very knowledgeable, professional and patient. He responds to emails on a timely manner. And he does call you when you have questions. Sadly Dr. Kuo left UCLA and it is harder for me to visit him because of insurance. Even when I was not visiting him, meaning he was not making any money for helping me, Dr. Kuo still answered my questions through emails and phone calls. Infertility treatments are stressful and emotional. I am more than grateful for all the support and help from Dr. Kuo. I hope no one ever has problems having kids. But if you do, I would recommend Dr. Kuo.
- Vicky Y. from Beverly Hills, CA

September 8, 2015 from Yelp.com (Rating: 5.0 out of 5.0)
Pros:
1) He tries to be as cost effective as possible. Does not try to push something you do not need. We went there asking for IVF and he suggested IUI. He recently lowered his prices, because he changed to a lab that is charging him less. This says a lot about his character. 2) Very knowledgeable. As much as I love my OB, I am glad I did not do IUI with her. You really need to go to a specialist for this sort of stuff. 3) As a patient you get access to his cellphone. I've texted him many times asking him questions and he got back to me within minutes. 4) Efficient and is a perfectionist, which you want as traits for your doctor. 5) Professional. Very careful about what he says and goes by facts and science. Doesn't tell you what you want to hear... I was referred to Dr. Kuo by a friend of mine who went through many rounds of IVF from other fertility clinics and finally got pregnant with twins after going through 1 round of IVF with Dr. Kuo. Result - I had done only 1 round of unsuccessful clomid (my body did not respond with clomid) and had to sit out due to a cyst and high FSH level. Was prepared to do injectables plus IUI this month and my period never came. :) I took all the vitamins and made some lifestyle changes he recommended and it worked! He does care about his patients and is available for you anytime you need him. I have once texted him to see if I can have a glass of wine at a wedding. :) I would recommend him to anyone who is going through the headache of infertility!
- Patuna P. from Irvine, CA

July 19, 2015 from Yelp.com (Rating: 5.0 out of 5.0)
My initial IVF journey started at age 40. I had multiple IVF failures (5) at three different fertility clinics in California. I was given high doses of drugs during these cycles, which I responded well, meaning I produced many follicles; however, shortly after fertilization most of the embryos would arrest and the ones transferred back in me would have a negative result. At age 42, discouraged and feeling hopeless, I came across IVF Fertility Center and was intrigued by their affordable IVF approach. After I met with Dr. Kuo, I immediately felt comfortable and hopeful again. He reviewed my medical records from my previous IVF attempts and designed a different protocol for me. Unlike other clinics, this clinic has a customized regimen for each patient, not a cookie-cutter approach. After a couple of cycles, Dr. John Kuo found what regimen worked best for me. I was given less drugs, my embryos were frozen and then transferred back during my natural cycle (at age 43). My husband and I now have a beautiful baby boy.
- Betty G. from Charleston, WV

July 7, 2015 from Vitals.com (Rating: 5.0 out of 5.0)
Title: Amazing doctor, great experience
Dr Kuo is absolutely the best doctor one could wish for. He is not only extremely knowlegable and skillfull but also very compassionate and caring. He spends a lot of time with his patients explaining all the details of the treatment, always answers the phone calls and genuinely cares for the outcome of the procedure. I was a patient of Dr Kuo when he worked at UCLA Medical Center and gave birth to a wonderful, healthy baby girl. Now, when he opened his own private practice, I came back to him and the miracle happened again - I am three months pregnant now. His new office is very nice and the staff is very friendly and professional. I would recommend this extraodinary doctor to anyone.
- Inna S.

July 6, 2015 from Yelp.com (Rating: 5.0 out of 5.0)
I cannot praise Dr. Kuo enough. He is the best doctor one could find for such a serious and delicate matter as IVF fertilization. He is extremely knowledgeable and skillful in what he is doing. Besides this, he is very compassionate, attentive to his patients and eager to explain all the details. He answers calls at any day and time, and he genuinely cares for the outcome of the procedure. I was a patient of Dr. Kuo when he worked at UCLA Medical Center and gave birth to a wonderful healthy girl. Now, when Dr. Kuo opened his own practice, I became his patient once again and currently I am three months pregnant. The new office is very nice and the staff is very welcoming, friendly and professional. I would recommend this office to anyone who wants to become a parent!
- Inna S. from San Marcos, CA

June 30, 2015 from Yelp.com (Rating: 5.0 out of 5.0)
Dr. Kuo and his staff are friendly, professional and supportive. After visiting three other doctors, I was referred to Dr. Kuo. He worked with my Ob/Gyn and we conceived. He is the best and truly cares about your well being. Simply the Best!
- Monica D. from Los Angeles, CA

May 11, 2015 from Vitals.com (Rating: 5.0 out of 5.0)
Title: Excellent Doctor
Dr. Kuo is an absolutely amazing doctor! Thanks to him we are over the moon with our pregnancy. He is very professional, kind, caring, thorough, and knowledgeable. He is very easy to communicate with and is very responsive through emails or phone calls. We've only had positive experiences with him and his friendly staff. Our regret is that he does not deliver.
- S. T.

March 4, 2015 from Yelp.com (Rating: 5.0 out of 5.0)
I went to Dr. Kuo when I was 41 and we were successful after 4 IUI cycles. He's experienced and knowledgeable in his field. He's very conscious of expenses. And mostly he's kind, compassionate, and courteous; as is his staff. He made himself available to us whenever we needed him or had questions, even during nights, weekends and holidays. He was our first choice of a list of UCLA fertility doctors. He's in his own practice now and I'm glad he was able to take us on as his patients.
- T. L. from Los Angeles, CA

February 28, 2015 from Vitals.com (Rating: 5.0 out of 5.0)
Title: Excellent Qualified Fertility Dr.
I went to Dr. Kuo when I was 41 and we were successful after 4 IUI cycles. He's experienced and knowledgeable in his field. He's very conscious of expenses. And mostly he's kind, compassionate, and courteous; as is his staff. He made himself available to us whenever we needed him or had questions, even during nights, weekends and holidays. He was our first choice of a list of UCLA fertility doctors. He's in his own practice now and I'm glad he was able to take us on as his patients.
- T. L.

November 11, 2014 from Yelp.com (Rating: 5.0 out of 5.0)
Dr. Kuo is truly one of the best doctors. I have researched many doctors before coming to see Dr. Kuo and I am very happy with my decision. As all the prior reviews have mentioned, Dr. Kuo is very knowledgeable and definitely very caring and compassionate. He always made sure to give me all the information I needed for the procedures he performed and made me feel comfortable because of his expertise. I felt very comfortable contacting Dr. Kuo whenever I was nervous regarding different symptoms I had when he helped me become pregnant after IVF. I was very nervous and he made me feel less anxious after speaking to him. I truly felt that he was happy for me when I became pregnant. He is always very honest in his answers and I trust him with the care he gives. He has been my Dr. for over 2 years and has always been kind and patient with me. Dr. Kuo's staff are also amazing! They are very professional and are prompt in answering any questions that I have. I would definitely recommend him to anyone who would like a caring, professional, intelligent, knowledgeable, compassionate, and patient doctor!
- H. N. from Long Beach, CA

August 19, 2014 from Vitals.com (Rating: 5.0 out of 5.0)
Title: Excellent!
Wonderful experience!
- Anonymous

August 13, 2014 from Vitals.com (Rating: 5.0 out of 5.0)
Title: No wonder Dr. Kuo is a Top 10 Infertility Doctor in California!!! (4 out of 4 stars)
I am 43 years old and have been trying to get pregnant for some time. Dr. Kuo was very highly recommended by my close friend. From my first visit to his clinic, I was convinced Dr. Kuo was the best doctor for me. He and his staff were so kind and caring. Dr. Kuo spent 90 minutes to review my medical history and records in detail, did an ultrasound, explained my condition and described every option in such detail. He is super knowledgeable and even suggested the best and cheapest treatment to allow us to have a baby. I am pregnant now and thank God for sending Dr. Kuo to help us start our family. I fully agree that he is America's top 1% doctor.
- Pam N.

August 11, 2014 from Yelp.com (Rating: 5.0 out of 5.0)
Dr. Kuo is one of the best doctors who is extremely knowledgeable and compassionate about patient care. He has always made himself available for all questions and any emergencies during and outside of office hours. He has provided accurate diagnosis and treatment plans that particularly catered to my health condition. Fertility treatments today have become very standardized at most clinics and they put you through the process of IUI's and IVF's without completely understanding what may or may not work for you, putting patients through a huge financial and emotional burden. We are so glad that Dr. Kuo takes the time to understand your medical history and does not put you through the rigors when not required. He is very trustworthy, makes the right choices for you, and has never been pushy in the over 6 years of care I received. He has been extremely patient with us in our very long fertility journey. And, every time we went for a second opinion to another well-known fertility specialist in Los Angeles, we became more and more assured that Dr. Kuo is the best. We are finally expecting our first child and it would not have been possible without the care and treatment provided by Dr. Kuo. I really miss seeing Dr. Kuo. It's a pity he doesn't deliver babies. Dr. Kuo's visits always took away the stress and anxiety, primarily because we never left his office with unanswered questions. I would highly recommend this doctor to friends and family.
- Mehta H. from Los Angeles, CA

August 5, 2014 from Yelp.com (Rating: 5.0 out of 5.0)
My husband and I were trying to conceive for 3 years without success. After many tests we found out that our only chance of getting pregnant was to try IVF. I started researching for specialists in LA, where we live, and after interviewing different doctors, I finally came across Dr. Kuo. I've been blessed with a fertility doctor who is an extremely caring professional and knows so much. Everything was unknown for us and he has always been very thorough explaining and answering all of our questions. Dr. Kuo always made me feel like I was his most important patient and I'm sure all his patients feel the same way. I was so scared about IVF, but to be honest, the experience has been very easy and everything went smooth and most of it because Dr. Kuo and his staff were truly amazing. I never felt (like I did with the other doctors) that I was just another number in the infertility statistics. Dr. Kuo is very transparent and clear regarding the costs and the options you may have. Because I had some issues with my hormone levels with risk of OHSS, Dr. Kuo recommended to postpone the transfer until I would regulate my hormones. At that moment I felt frustration, but I truly appreciate that Dr. Kuo helped us understand why that was a better option overall. And he was absolutely right. It gave me a month of break and my body was grateful for that! Once my cycle went back to normal, I was ready for the transfer. He made all the process very easy and comfortable. And it worked!! I'm now pregnant at 9 weeks! We can't even describe our feelings. We are filled with joy and hope and excited!!! Angels do exist, and Dr. Kuo is one. He made our dreams come true.
- Carol P. from Los Angeles, CA

August 2, 2014 from Yelp.com (Rating: 5.0 out of 5.0)
Dr. Kuo is really professional and nice. He answered all my questions with great patience and made reasonable suggestions. He is the one I would like to recommend to my family and friends. Thank you, you are an amaaaaaaazing doctor!
- Rachel H. from Chino Hills, CA

May 30, 2014 from Vitals.com (Rating: 5.0 out of 5.0)
Dr. John is everything that you could hope for in your doctor going through the infertility battle! Dr. John is very knowledgeable, caring and gentle. He is very responsive as well, he will always return phone calls, texts or emails within the hour and call me with lab results as soon as he receives it. When we first went to see him we felt comfortable from the first minute. He diagnosed me with endometriosis and did a laparoscopy to remove it, during the surgery he saw that my appendix was enlarged. Although this was not planned, Dr. John acted very fast, he got my husband's approval and had a specialist come in to the surgery room while I was still under anesthesia and removed my appendix. Dr. John saved my life as it could have burst without me knowing and even if I would have found out later I would've had to go through another surgery. After recovering, we went through the IVF treatment and we had 15 fertilized eggs, we tried twice and I am now 13 weeks pregnant. Dr. John was an answer to our prayers as my husband and I have been trying to conceive for 10 years and had previous bad experiences with other fertility doctors. Thank you so much Dr. John for making this very hard time as easy as possible on us. I would definitely recommend Dr. John to friends and family.
- R. I.

April 12, 2014 from Vitals.com (Rating: 5.0 out of 5.0) and Yelp.com (Rating: 5.0 out of 5.0)
Title: Amazing Doctor!!
Dr. Kuo is an amazing doctor! He makes my dreams come true. He is kind, caring and absolutely professional and knowledgeable. I went to seek Dr. Kuo's help after 3 failed IVF with another doctor. I was sad, hopeless and frustrated. Dr. Kuo makes everything possible. He is thorough, detailed, kind, professional, and knowledgeable. He makes me feel that he really cares about me and wanted to help me find out why the previous 3 IVF failed. Most importantly, he wants to help me get pregnant. The whole experience with Dr. Kuo was wonderful. Very easy to communicate with Dr. Kuo and his staff. I had the most easy IVF journey and most amazingly, I am pregnant, in just one shot!! I strongly recommend Dr. Kuo, he is an amazing doctor with a kind/caring heart.
- Kailin Y. from Los Angeles, CA

March 18, 2014 from Vitals.com (Rating: 5.0 out of 5.0)
Title: Excellent Doctor!
We had a very great experience with Dr. Kuo. He is very knowledgeable and caring. Dr. Kuo treats you as if you are his only patient. He spends time with you and explains everything in detail. He responds quickly to email and phone calls when you need him. Thanks to Dr. Kuo we were able to conceive on our first round of IVF. I will recommend Dr. Kuo to anyone with fertility problems.
- Anonymous

March 3, 2014 from Vitals.com (Rating: 5.0 out of 5.0)
Title: Best Doctor Ever!
Dr. Kuo is an amazing doctor! He and his staff are gentle, caring and professional. He really takes his time at all appointments and makes sure he has all my questions answered. He always called me when he said he was going to call. His follow up was perfect. My only regret: he doesn't deliver. I would definitely recommend him, you can rest assured you are in excellent hands.
- S. from Valencia, CA

February 13, 2014 from Vitals.com (Rating: 5.0 out of 5.0)
Title: Exceptional doctor
We sought out a better doctor after our insurance referred us to an IVF specialist we had no confidence in (unclean office, forgetful staff, staff didn't use gloves when drawing blood and HIPAA violations). Since insurance didn't cover IVF and we were paying 100% out of pocket, we knew we only had one chance to get this right. So we wanted a doctor and clinic we had confidence in. We researched IVF success rates / national statistics and were pleased with UCLA's results. Of all the doctors, Dr. Kuo had excellent reviews, so we chose him purely based on online research. We were not disappointed. From the beginning he treated me like an adult (my husband could never attend appointments), explained everything thoroughly, was patient with my questions, wrote things down for me, and never talked down to me or required my husband to be present (our situation is that my husband has an exceedingly low sperm count, 2 million at 20% motility and I'm pretty normal though 39 years old with one prior natural conception). While I balked somewhat at the cost of a saline sonohysterogram & trial transfer (practice run so the doctor gets to know your internal geography before attempting a transfer) he did spot a polyp that the previous doctor had missed. Since polyps can affect the success of the transfer, we scheduled a hysteroscopy and D&C with my regular OB (covered by insurance) to deal with that before starting our cycle. Sure it pushed it back a couple of months, but when you only can afford one shot at IVF you have to be careful. He and his staff monitored my hormone levels closely, adjusting a couple of times based on blood work & ultrasounds. 9 eggs matured and were harvested (I'm 39 years old so wasn't expecting a bumper crop). Of those, 5 embryos survived to day 3, and only 1 to day 5. This was a bit disconcerting to learn as we were driving in to ART for our transfer, but we reasoned, we only needed one to implant. All went smoothly and a few days later he called to tell me I was pregnant. Dr. Kuo was exceptionally kind, compassionate & professional throughout the entire process, even though during this time he was leaving UCLA to open up his own practice. In fact, after my last visit with him at UCLA, and in the two weeks between my last visit with him and my transition back to my regular OB, I had spotting (around 9 weeks). I called Dr. Kuo's cell phone in a panic and he told me to drive straight in to his new office (he was still getting it set up). I drove in and within an hour his staff (very new and not as well trained yet as UCLA) and he had me hooked up to an ultrasound where he diagnosed me with a placenta previa. Not a big worry but something to have my regular OB monitor. Long story short, all is going fine and we are 23 weeks and progressing well. Hopefully IVF is behind us and we can forget all the yuckiness of injections, suppositories, and the $30k we shelled out, but we won't ever forget Dr. Kuo and the role he played in the process. We wish him the best of luck with his clinic, he deserves it.
- Anonymous

January 15, 2014 from Vitals.com (Rating: 5.0 out of 5.0)
Title: Highly Recommend!!
Dr. Kuo is a wonderful doctor that I would recommend to anyone dealing with fertility issues. I was a patient of Dr. Kuo with extremely challenging issues. Dr. Kuo took my case with patience, caring and a knowledgeable expertise to achieve a successful outcome ..... pregnancy! I was previous told by a physician to give up and adopt. I am blessed to have found Dr. Kuo who not only made me feel comfortable, but gave me hope. I was able to achieve my dream!! All thanks to Dr. Kuo. He never gave up on me, for that I am forever grateful!
- Christina C.

October 25, 2013 from Yelp.com (Rating: 5.0 out of 5.0)
Dr. Kuo is a truly great doctor. He is extremely smart and always puts me at ease. Every time I ask him a question (and I often ask a lot of questions!), he always gives me a thorough and knowledgable response. Dr. Kuo goes above and beyond to make sure that his patients are well taken care of. He is the kind of doctor I would recommend to my family and friends (I actually already have!) and I feel very lucky to be his patient.
- Amy C. from Los Angeles, CA

October 12, 2013 from Vitals.com (Rating: 5.0 out of 5.0)
Title: Excellent doctor
Dr. Kuo is an excellent doctor, and I would recommend him strongly to anyone looking for an Ob/Gyn. He is very knowledgeable and inspires confidence as a doctor, while at the same time being very personable and pleasant. I have particularly appreciated his willingness to explain all the pros and cons of any treatment, and very much including the patient in any decision. Finally, he is very understanding of the patient's own busy schedule and travel, and works with and around that. My experience has been all positive.
- Anonymous

October 12, 2013 from Yelp.com (Rating: 5.0 out of 5.0)
Dr. Kuo is an excellent doctor, and I recommend him enthusiastically. He is knowledgeable and competent, and I've been very satisfied with how he has handled my treatment. He is also an extremely nice person, and makes the patients feel very comfortable.
- D. B. from Los Angeles, CA

October 4, 2013 from Vitals.com (Rating: 5.0 out of 5.0)
Title: The best doctor I've ever had
This review is a long time in coming, but I've known Dr. Kuo for over 5 years. He was our reproductive endocrinologist and helped us get pregnant with our first daughter after 3 rounds of IUI and 1 IVF procedure. He also performed a hysteroscopic myomectomy on me before our fertility treatments began. I always felt so well taken care of by Dr. Kuo; he returns calls promptly, always contacted us with test results quickly, and kept us educated about all of the options available to us. Most importantly, he is a kind and caring doctor. I still contact him about various issues (including getting pregnant with our second child naturally!) and he always answers my questions without hesitation. My husband and I always say how we wish Dr. Kuo could be our doctor for everything! He is truly an exceptional doctor and human being.
- Mari K.

August 13, 2013 from Vitals.com (Rating: 5.0 out of 5.0)
Dr. Kuo is an amazing doctor. Our infertility journey was an emotional one with a series of ups and downs. Dr. Kuo was always accessible to answer any questions we had via phone call or email, he even responded to us while he was on vacation, and he always replied promptly and thoroughly. Dr. Kuo is a compassionate person who genuinely cares about his patients. He took the time to explain each procedure that we underwent and then helped us interpret each test result in a clear and concise manner. He is really a wonderful doctor who supported and encouraged us through this intense journey. Due to his help, we are now expecting our first child! We strongly recommend Dr. Kuo to anyone with infertility difficulties.
- Jessica and Sam

July 13, 2013 from Vitals.com (Rating: 5.0 out of 5.0)
Title: Best Physician Ever!
It was the end of May when I was diagnosed with breast cancer. My husband and I were planning on starting a family but the shocking news changed our plans completely. After learning I would need to undergo chemotherapy and how chemo may have a negative impact on my fertility; I immediately began to look for a fertility doctor. Additionally, this doctor would need to be knowledgeable and have dealt with cancer patients. On May 17th, I met with doctor Kuo and I immediately felt a sense of peace. He thoroughly explained the IVF process - all new to me - and the tests that would need to be run due to my situation. Dr. Kuo always spoke about the facts and statistics and provided me with options; which I appreciated. He was also very patient, I had a lot of questions and he took his time to answer them. I had such an amazing experience with Dr. Kuo. He truly is a physician who is honest, caring, efficient, patient, very knowledgeable, and wants the best for his patients. What was by far impressive is that he always provided me with my test results; he always called when he said he was going to call. His follow up and follow through was impeccable. He monitored me very close and always put me first saying, "I do not want to delay your chemo". He truly acted in MY best interest. I also have to give an honorable mention to his IVF Nurse Ruthie; she too, was absolutely great. Thank you Dr. Kuo. We need more physicians like you. I would definitely recommend Dr. Kuo to my family and friends.
- Denise W.

July 13, 2013 from Vitals.com (Rating: 5.0 out of 5.0)
Title: The Best!
Dr. Kuo is a fantastic physician. After years of dealing with PCOS and escalating measures to conceive, we found Dr. Kuo and tried 4 rounds of IUI. Dr. Kuo is an expert in his field, well respected among his peers; but he is also kind, caring, honest and gentle!! He took time to answer all of our questions, and responded to emails and phone calls with test results faster than any doctor I've ever experienced! He even returned my concerned call at 3:00am (I had planned to leave a message)! He really goes above and beyond. Although I conceived naturally while taking a break from fertility treatments, Dr. Kuo followed my care for my 1st trimester. He even called to congratulate us on the birth of our miraculous little girl and thanked us for the birth announcement. He is a cut above the rest. I highly recommend him.
- J. D.

July 4, 2013 from Vitals.com (Rating: 5.0 out of 5.0)
Title: Great Doctor and Great Experience
I am very happy that my husband and I chose doctor Kuo to help us to become parents. He is a great doctor - not only very knowledgeable and skillful, but extremely caring about his patients. I didn't get pregnant after the first attempt and the doctor seamed as much disappointed as we were. While with the second successful attempt he genuinely shared our happiness. Through the whole course of the treatment he was very attentive and explained his every step in very details. He was also very easy to reach and to communicate with when I had problems or needed his advice. My experience with him is the best I ever had with a doctor.
- Anonymous

May 10, 2013 from Vitals.com (Rating: 5.0 out of 5.0)
Title: Best doctor I've seen!
Dr. Kuo took care of my first pregnancy for the first trimester. He was super caring, responsible and professional. It's my first pregnancy, and I've a lot of questions. He was very patient, and took the time to educate me. He answered phone calls and emails in the same day! And he always called when receiving my test results. He was knowledgeable, and he always answered my questions in a scientific way, making me feel safe and reliable. I would definitely recommend him to my friends!! It's a pity that he's not a general OB and he doesn't deliver, but I was lucky to have him in my first trimester.
- Anonymous

April 4, 2013 from Vitals.com (Rating: 5.0 out of 5.0)
Title: Wonderful Experience with Dr. Kuo
I cannot speak highly enough about Dr. Kuo. He diagnosed my infertility problems and helped me conceive. Once I conceived, Dr. Kuo saw me several times to make sure my little babies (twins!) were healthy and developing normally. He is very knowledgeable and genuinely cares about his patients. With something as personal and scary as infertility, I felt comforted having a sensitive and caring doctor like Dr. Kuo.
- Tamarah S.

April 2, 2013 from Vitals.com (Rating: 5.0 out of 5.0)
Title: Best Doctor I have ever gone to
Dr. Kuo is not only HIGHLY QUALIFIED in his craft as a fertility doctor, but he also possesses what many doctors do not: Respect and Kindness for ALL his patients. He treated my husband and I as if we were his only patients. The level of care that we received from Dr. Kuo and his team was nothing short of excellent. Dr. Kuo made recommendations tailored to our needs--he did not try to sell us on expensive treatments (although everyone else told us that's what we needed). And because of him, we are on our way to becoming parents for the first time, and so is another couple I referred to him. Even if we had not had the results we hoped for, we still would have felt the same for Dr. Kuo. I only wish we could see him past the 10 week pre-natal stage. It will be hard to top his expertise and care.
- Jeannette C.

February 18, 2013 from Vitals.com (Rating: 5.0 out of 5.0)
Title: Great Doctor!
My husband and I have been trying to conceive for the past two years without any luck. We have been married for almost 10 years and we've never gotten pregnant during that time. So, after two years of working with our regular Ob/Gyn we decided to seek professional help. We were very lucky to have met Dr. Kuo. Our first impression of Dr. Kuo was very pleasant. We knew we were in good hands after discussing the ins and outs of different fertility treatments and what would be our plan of attack once we found the root of our infertility problem. He always contacted us promptly with all of our test results and took time answering our questions and concerns. On top of Dr. Kuo's impressive credentials, he has all the qualities that you would ever want in a doctor. Dr. Kuo is a great doctor who is not only an expert in his field but the kindest and most caring doctor you will ever meet. The bottom line...Dr. Kuo helped us conceive quickly and the whole process felt so easy and stress free which is something that I did not think was possible.
- Yvonne W.

February 14, 2013 from Vitals.com (Rating: 5.0 out of 5.0)
Title: Best Experience with Dr. Kuo
Thanks to Dr. Kuo we were able to conceive our twins on our first round of IVF. He is very caring and tells you the facts and lets you make your decision on what you want to do. After dealing with PCOS and other infertility procedures, Dr. Kuo made us feel confident throughout the process. Recommended by my coworker who also conceived going with Dr. Kuo was the best decision we ever made.
- D. A.

February 6, 2013 from Vitals.com (Rating: 5.0 out of 5.0)
Title: Fantastic Doctor
We had a really great experience with Dr. Kuo. He's very thorough and knowledgable. One of the best things about Dr. Kuo is that he's really really patient and takes time to answer every question you have through the IVF process. He responds quickly to email / phone calls when you need to contact him. I would highly recommend him to friends and family; we're very happy to have picked him as our doctor.
- K. L.

January 24, 2013 from Vitals.com (Rating: 5.0 out of 5.0)
Title: Great doctor
Dr. Kuo is a great fertility doctor. He is really patient and honest - fertility is a lot of tests and trying different things and can be frustrating if you really don't get concrete answers from tests. He is personable which is good because if you are doing shots or IVF you see a lot of your doctor very early in the morning. His nurse Lori is awesome, the front desk staff can be off putting.
- Kelly F.

November 19, 2012 from Vitals.com (Rating: 5.0 out of 5.0)
Title: Great doctor
Dr. Kuo is a great doctor. We wanted to see a specialist after 2 unexplained early miscarriages. Dr. Kuo went through multiple miscarriage diagnostic tests and we really appreciated his thoroughness in answering all of our questions. We ended up getting pregnant again naturally a few months later and Dr. Kuo made suggestions based on the test results/experience and now we're finally in our 2nd trimester for the first time. He is patient, takes his time in the exam room, and is easily accessible via phone calls and emails. He calls back with test results promptly and checked my prenatal vitamin labels to find insufficiency. My other two Ob/Gyns never did that. We couldn't have asked for more.
- Anonymous

November 16, 2012 from Vitals.com (Rating: 3.8 out of 5.0)
Dr. Kuo made me feel at ease from the moment we met him. He is very knowledgeable and will state facts. He is very thorough, and always followed up, I never had to call him first. He is calm and makes you feel very comfortable. We are now pregnant with twins, first try IVF. I would absolutely recommend him.
- Anonymous

November 10, 2012 from Vitals.com (Rating: 5.0 out of 5.0)
Title: Dr. Kuo will always be mentioned in our prayers
We had tried several other Reproductive Endocrinologists prior to Dr. Kuo with no success. Dr. Kuo is very thorough and very knowledgeable and professional. He was able to get us pregnant twice. The MOST notable quality about Dr. Kuo is that he is caring and compassionate about his patients, he always was within a phone call's reach for whenever we needed and he always thoroughly explained the procedure to us. We have recommended him and will continue to recommend him.
- Anonymous

June 8, 2012 from Vitals.com (Rating: 5.0 out of 5.0)
Title: Dr. Kuo is a great physician
I like Dr. Kuo's great knowledge and friendly attitude.
- Anonymous

June 6, 2012 from Vitals.com (Rating: 5.0 out of 5.0)
I'm 39, and this is my second round with Dr. Kuo. He's amazing, supportive, cautious and my favorite doctor. Fertility is already stressful so he's wonderful at being a medical partner in your journey. I wanted a doctor that would be clear about my options and chances, and he is that. When we had difficulty, he made sure we understood his concerns.
- Anonymous

February 17, 2012 from Vitals.com (Rating: 5.0 out of 5.0)
Title: Outstanding super smart
Excellent physician very highly recommended.
- Anonymous

January 25, 2012 from Vitals.com (Rating: 5.0 out of 5.0)
Title: Dr. Kuo is amazing!
If you are looking for a Reproductive Endocrinologist, you need to get yourself to Dr. Kuo's office. Thanks to his help, I am currently pregnant. There were some days where I thought it would never happen for me. He is smart, professional, efficient and he will get to the bottom of things. I promise you that. I would recommend him to my closest family members and my best friend. Dr. Kuo always responds to phone calls and emails in a timely manner. His vast knowledge and passion for his specialty puts you at ease because you just know you are in good hands. Honestly, I can't say enough good things about him.
- Anonymous